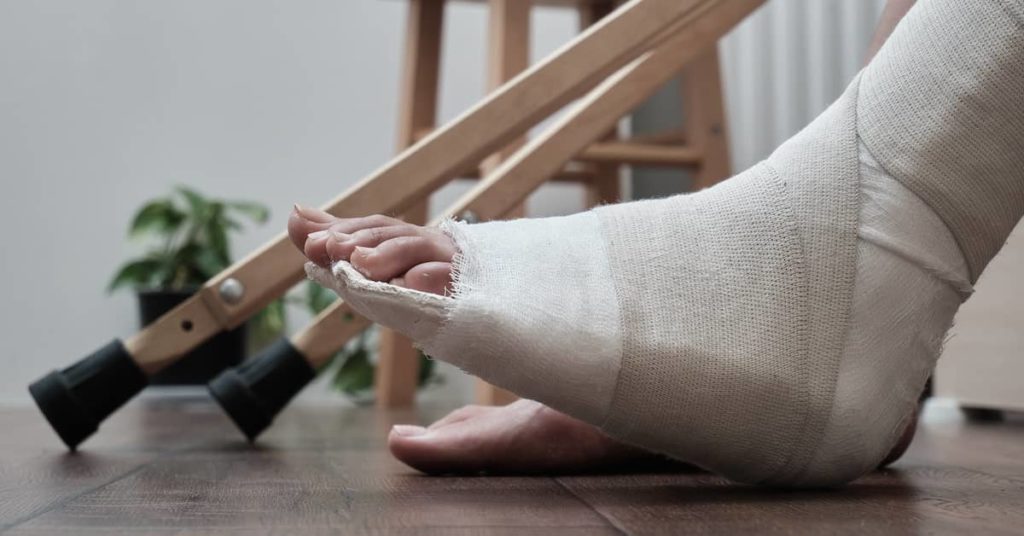 Your life changes in a split second after an accident. Whether you are hurt as a result of a motor vehicle crash, a slip and fall, a workplace accident, or another scenario, you likely have a wide range of questions and concerns.
One of the most common questions in the wake of any injury is: Do I need to talk to a lawyer? Although not all accidents give rise to a viable personal injury claim, it is generally in your best interest to consult an attorney if you believe you were injured through the fault of someone else.
A personal injury attorney at Hauptman, O'Brien, Wolf & Lathrop can review the circumstances of your case for free and discuss your legal options. Our lawyers can also help you understand what to expect in the course of your personal injury claim.
You May Be Seriously Injured
Seeing a doctor right away is vital to your case. You should seek medical attention promptly for any injuries you sustain.
Your doctor will order tests and evaluate you for visible and internal trauma to get a complete understanding of your injuries. If you delay getting medical treatment, a seemingly minor injury could turn out to be something serious. (For example: A blow to the head could result in a brain injury, but the symptoms are not always immediately apparent.)
When bringing a personal injury claim, it is essential to know the nature and extent of your injuries. The seriousness of your case can have a significant impact on the compensation you are able to recover.
In addition to safeguarding your well-being after an injury, another reason to get medical care immediately and attend all followup visits is to protect your legal rights. Delays, missed appointments, and more may all be cited by the insurance company as reasons for undervaluing or denying your personal injury claim.
The Insurance Company Will Offer Less Than Your Claim Is Worth
When insurance companies offer to settle a personal injury claim, the goal is not to compensate you fairly. Insurance companies are all about the bottom line, and getting claimants to accept quick settlements helps them save money.
You should generally not accept the first settlement offer from the insurance company. Instead, you should speak to a personal injury attorney as soon as possible.
Depending on the circumstances, you might be contacted by an insurance adjuster before you understand the full extent of your injuries or even before you are aware of your right to bring a claim. This is no accident; the insurer is trying to catch you at a vulnerable point in an effort to get you to accept a low settlement.
A personal injury attorney can calculate what a fair settlement is worth. On reviewing your case, an injury lawyer will likely determine that your claim is worth much more than what the insurance company is offering.
Your Personal Injury Case May Go to Court
Most personal injury claims settle before going to trial. However, there is always a possibility that you will need to file a lawsuit and take your case to court to recover the compensation you deserve.
If the situation calls for it, you need a qualified personal injury attorney to represent you at trial. Plaintiffs who try to represent themselves are unlikely to succeed.
First and foremost, a knowledgeable lawyer can discuss when it may be necessary to prepare your personal injury case for trial. Next, your attorney can file the lawsuit on your behalf and handle all aspects of trial preparation, including pre-trial meetings, discovery, depositions, and the trial itself.
As you can imagine, going to court is a complicated and time-consuming endeavor. Your case could settle at any point before and even during trial, but it is important to have a complete understanding of your options for pursuing compensation.
Why You Need a Personal Injury Lawyer
Given the challenges involved in any personal injury claim, there are a number of reasons to hire an attorney:
You can focus on healing from your injuries while your lawyer attends to the legal issues
There is no upfront cost; the vast majority of personal injury lawyers do not charge an upfront fee and handle cases on a contingency basis, which means you only pay if a favorable result is achieved
Personal injury lawyers know what evidence to collect, including medical records, police reports, and more
Your attorney can calculate the full extent of damages you may be entitled to for a personal injury
Investigation of the accident by your attorney may reveal that multiple parties are at fault; your lawyer will be able to handle issues of complex liability
Dealing with the insurance company is a minefield; entrusting your case to a personal injury attorney is the best way to avoid serious mistakes in handling your claim
Successful attorneys are seasoned negotiators who can typically achieve more favorable settlements
If necessary, a personal injury attorney can file a lawsuit on your behalf, prepare for trial, and present your case in court
Choosing to hire a personal injury lawyer is enormously beneficial for your case. Although no attorney can guarantee a successful outcome, plaintiffs who hire a lawyer tend to recover more on average and also have peace of mind that their claim is being handled by a professional.
If you or a member of your family suffered harm due to someone else's negligence, you should not delay seeking legal counsel. The sooner you consult with a personal injury lawyer, the stronger your case will be against those responsible for your injuries.
Hauptman, O'Brien, Wolf & Lathrop is the most experienced personal injury law firm in the area. Our attorneys have more than 233 years of combined experience handling a wide range of personal injury claims.
Please call Hauptman, O'Brien, Wolf & Lathrop at (402) 241-5020 today for a free consultation. Our personal injury attorneys serve clients in Omaha, Sarpy County, and throughout Nebraska and nearby Iowa.