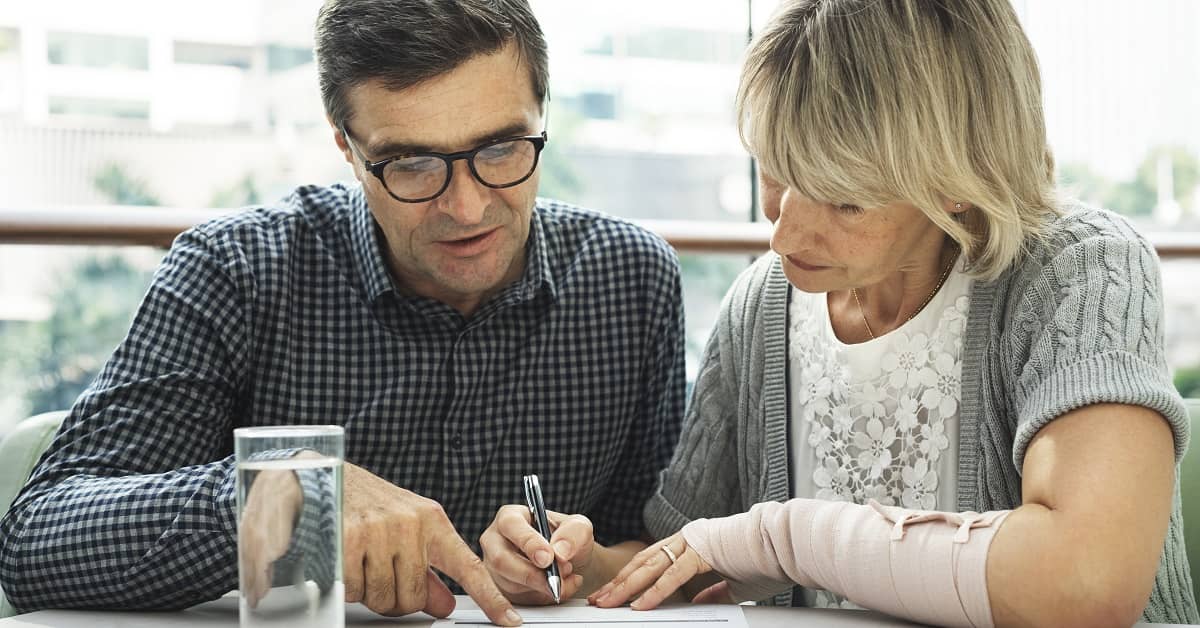 After being injured in an accident due to the negligence of another, you need to make sure you understand your rights. Insurance companies, which you will have to deal with over the course of a personal injury claim, will do what they can to pay you as little compensation as possible, including taking advantage of your misunderstanding of what you may deserve in compensation.
Giving yourself the best chance to recover the compensation you deserve starts with knowing the different types of damages in a personal injury claim. Some types of damages are fairly straightforward, while others are less obvious.
It is in your best interest to speak to a personal injury lawyer as soon as possible if you were harmed through no fault of your own. An attorney at Hauptman, O'Brien, Wolf & Lathrop can review your case for free and advise you what damages you may be entitled to recover.
Economic Damages in a Personal Injury Claim
Damages is the legal term for an injured person's losses. These damages may be purely economic in nature, or they may represent emotional injuries or other types of losses that are not as easily expressed in monetary terms.
Economic damages refer to any financial losses that occur as a result of your accident and subsequent injuries.
Medical Expenses
The most straightforward and common type of economic loss is medical expenses. These can include everything from ambulance fees and emergency room costs to surgical bills and hospital stays.
Damages for medical expenses can also include the future costs you will incur, including:
Medications
Physical therapy and rehabilitation
Medical devices
Medical imaging (e.g., X-ray, CT scan, MRI, etc.)
In serious accidents, these bills can add up quickly, resulting in debt that you cannot pay without the compensation you need and deserve.
Lost Wages
Complicating the high cost of medical care is the fact that your injuries may leave you unable to work. As a result, you lose income while you recover.
Compensation for lost wages can be recovered as part of your personal injury claim. It is important to account for all of the money you would have made had you been able to work to ensure that you are fairly compensated for this loss.
Loss of Earning Capacity
In the event that you are never able to return to your job or career because of the accident (or if you can return but face modified duty or limited hours), you may be entitled to recover the future wages or income you would likely have earned if not for the accident. This is known as loss of earning capacity, and it enables injury victims to seek compensation for the income they will lose due to long-term or permanent impairment.
Some injury victims are able to undertake new jobs and careers with training and assistance. If this applies in your case, you may also be entitled to compensation for vocational training and/or career placement services.
Other Economic Damages
Personal injury claims often involve more than just bodily injury. For example, in the wake of a car accident, you should pursue compensation for the total cost of your damaged vehicle and personal property.
You may also be entitled to compensation for other expenses you pay out of pocket, including:
Travel and accommodations for medical appointments
Modifications to your home and/or vehicle
Household services, including nursing, housekeeping, home maintenance, and more
Ultimately, if you are either facing an expense or losing income as a direct result of your injuries, you may be able to recover compensation for it.
Non-Economic Damages in a Personal Injury Claim
Beyond economic damages, Nebraska also allows personal injury victims to be compensated for non-economic damages. These losses are not necessarily financial in nature, but they are nevertheless significant and real.
In some respects, non-economic damages serve as compensation for the emotional injury that frequently accompanies serious and catastrophic injuries. As such, you may be entitled to the following non-economic damages:
Pain and Suffering
Pain and suffering, while often used as a broad term for non-economic damages as a whole, refers more specifically to the emotional experience of suffering through physical pain. Physical injury can be a traumatic experience that results in ongoing psychological challenges, including post-traumatic stress disorder (PTSD).
Emotional Anguish
While the experience of being injured can be traumatic, so can the results of the injury itself. Some injuries lead to disfigurement or a disability that causes embarrassment or humiliation. If you are unable to work, it could lead to a loss of meaning or purpose, which can cause depression, anxiety, and emotional distress.
Each of these conditions is extremely difficult to manage and can cause other emotional and physical problems as well. You should never try to "tough it out" or "get over it." These conditions are real and can dramatically impact your quality of life.
Loss of Enjoyment of Life
As a result of your injuries, you may be unable to do the things you once used to enjoy. For example, if someone else's negligence led to a spinal cord injury that makes it impossible for you to take part in the activities and hobbies you once had, you may be able to recover non-economic damages for the loss of enjoyment.
Loss of Consortium
In some cases, an accident can lead to loss of sexual function, which may make it impossible for you to have the same intimacy with your spouse or significant other that you once shared. Loss of consortium damages compensate you and your spouse for this loss of intimacy and affection.
Contact a Personal Injury Lawyer Today
Every personal injury claim is unique. The damages you may be able to claim for an injury will depend on how your life is affected and the specific losses you have sustained. It is in your best interest to speak to a personal injury lawyer as soon as possible to discuss how much and what types of damages you may be able to recover.
The attorneys at Hauptman, O'Brien, Wolf & Lathrop have more than 233 years of combined experience serving clients in personal injury cases. We fight passionately for our clients' rights and pursue the best possible outcome in every case.
If you have been injured in an accident, please call Hauptman, O'Brien, Wolf & Lathrop at (402) 241-5020 today for a free case review. Our personal injury lawyers serve clients in Omaha, Sarpy County, and throughout Nebraska and Iowa.