A slip and fall accident, when it occurs, is expensive, disruptive, painful, even tragic. It is often the result of negligent maintenance or even complete disregard for the safety of others.
If you experience injuries on the property of another person or organization due to unsafe or dangerous conditions, the property owner may be held liable for your injury, and you may be entitled to compensatory damages for your pain and suffering, medical bills, lost wages and the treatment of your injuries.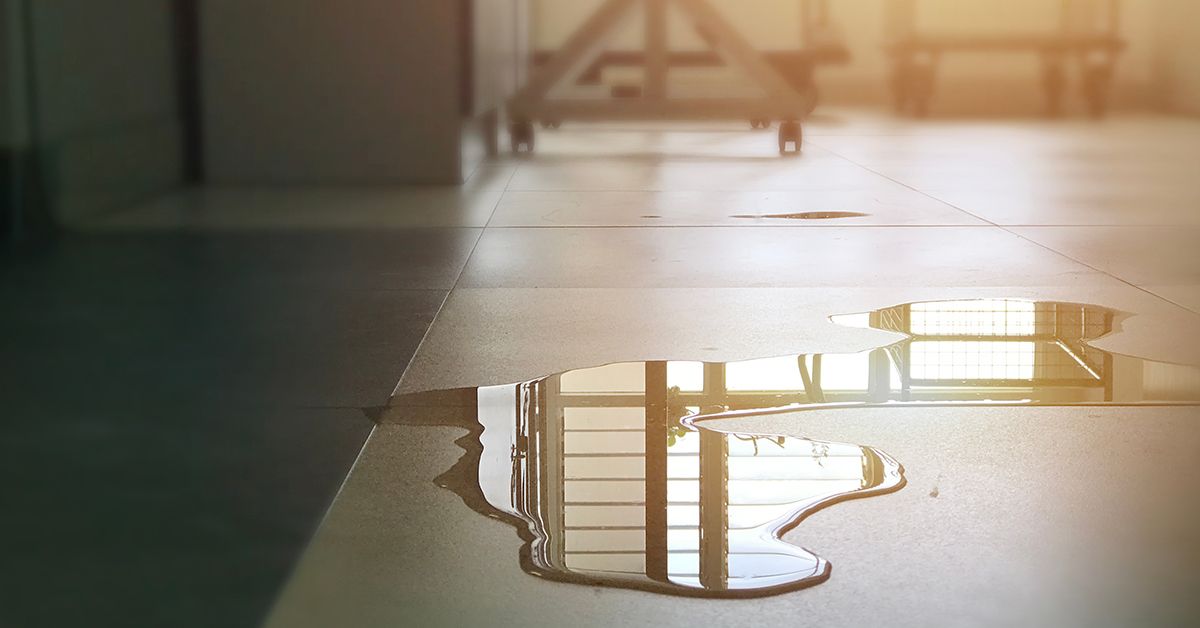 Why You Need a Slip and Fall Attorney
Slip and fall accident cases can often prove to be difficult to navigate. Going against large insurance companies and their knowledgeable lawyers alone is never a good idea. Unfortunately, they will offer you low settlements and try to get you to settle for less than you deserve. At Hauptman, O'Brien, Wolf & Lathrop, we don't believe in settling for less, and that's why you need our help. Our personal injury lawyers are experienced in premise liability and slip and fall cases and will work extremely hard to ensure your best interests are protected. To win your case, we will look to prove the following things:
Proving Liability in a Slip and Fall Accident
For us to get your case in the best position to settle or go to trial, we need to prove liability in your slip and fall accident. Essentially, we will need to prove negligence by the defendant was a direct cause of your injuries. Proving negligence in a slip and fall accident case can be complicated, and that is where our experience comes in.
The first thing we will try to confirm regarding your slip and fall accident is how your injury occurred. Falls happen suddenly, and many people have a hard time recollecting how they ended up injuring themselves.
For example, say you slipped and fell down the staircase and injured yourself. Some questions we may ask to gather more information may include but are not limited to:
How did you fall?
Did one of your feet miss a step?
What shoes were you wearing?
Was there a handrail?
Were you carrying anything?
Did you slip on something?
Did you trip over a cracked or broken step?
The answers to these questions and more critical facts of your case are all very important to obtaining compensation for your damages. After in-depth conversations with you, our lawyers will then investigate the scene of your accident to try and determine exactly how you fell. We will then review all applicable state, federal, and local laws to determine if the premises violates any of those laws. This will help us establish the property owner as liable for your injuries.
Proving Damages in a Slip and Fall Accident
There is much more to prove in a slip and fall claim than just saying "I tore my ACL and was out of work for a month." Our duty as your lawyer is to accurately document your lost income with the help of your employer's records and tax forms. We will also gather and organize all of your applicable medical records, so we can present your case compellingly. We can also use the help of medical experts to review your conditions and determine exactly what injuries you have sustained as a direct result of your accident.
Slip and Fall Accidents We Handle
Our team of personal injury attorneys at Hauptman, O'Brien, Wolf & Lathrop can help you handle the wide variety of challenging medical, emotional, and legal questions surrounding slip and fall cases. We handle all types of premises liability injuries, including those arising out of:
Inadequate security
Weather-related situations
Falls down stairs, in stores, or over obstacles in pathways and aisles
Equipment failure
Falling off balconies
Improper safety measures
Poorly maintained or improperly installed railings
Broken stairs, broken steps
Dangerous stairwells or landing areas
Pool accidents
Dangerous sidewalks, cracks in the sidewalk, potholes
Defective, inadequate or inoperative lighting
Failure to warn of hazardous or dangerous conditions
Failure to correct hazardous or dangerous conditions
Slippery or wet floors
Tenant slip, trip and fall injuries caused by landlord negligence
Injuries from slip and falls and other cases of premises liability can range from mild to severe: broken limbs, broken ribs, broken hip, head trauma, fractured skull and brain injury may occur. You may be unable to work, your medical bills may be staggering, and you may have debilitating injuries that will require expensive short- or long-term rehabilitation. You deserve to be compensated.
Common Injuries from Slip and Fall Accidents
A slip and fall accident can cause devastating injuries to the victim. Injuries stemming from a slip and fall accident can often lead to hospitalization, surgery, permanent and partial disabilities and impairments, and even death. Some of the most common injuries we see in slip and fall cases in Omaha include but are not limited to the following:
Fractures
The National Floor Safety Institute reports that nearly 90% of all falls by people over the age of 65 results in fracture injuries. People over the age of 65 often experience hip fractures, however, broken arms, legs, and even cranial fractures have been known to affect victims of slip and fall incidents.
Death
Slip and fall accidents are the second-leading cause of injury-related death for people aged 65-84 and the leading cause of injury-related death for people 85 and above according to the NFSI. Young children are also susceptible to slip and fall deaths.
Traumatic Brain Injuries (TBI)
Hitting your head during a fall can cause you to suffer significant brain damage. This can range from concussions to permanent impairments and everything in between. Symptoms of a traumatic brain injury can include mood swings, seizures, severe headaches, nausea and more. According to the CDC, falls are the most common cause of brain injuries.
Spinal Cord Injuries
The NFSI reports that falls account for the second most common cause of spinal cord injuries for adults over age 65. Spinal cord injuries can prove to be debilitating and life-altering. Those who suffer a spinal cord injury in a slip and fall accident could experience partial or complete paralysis causing them to have to rely on full-time caretakers for the rest of their lives.
Neck, Shoulder, and Back Injuries
These injuries can include cracked and fractured vertebrae, strains, sprains, and herniated discs. Even whiplash can be a result of a slip and fall injury. All of these injuries require medical attention from a professional and should not be taken lightly. Some injuries such as cracked vertebrae and herniated discs could require surgery and extensive rehabilitation.
Slip and Fall Accident Compensation
Slip and fall injuries can cause their victims to sustain a variety of serious injuries that may force them to undergo expensive medical treatments and lengthy recovery periods. Their ability to work and earn a living during this time may be minimal or non-existent. The good news is that the law enables you to "be made whole" for these losses. While the amount of compensation you are entitled to is dependent on the specifics of your case, our personal injury lawyers can seek compensation from the at-fault party for the following applicable damages:
Medical Bills (present and future)
Pain and suffering
Lost wages
Loss of earnings capacity
Incidental expenses
Surgical costs
Ambulance bills
Rehabilitation expenses
Loss of consortium
Loss of enjoyment of life
Mental anguish and PTSD
Home and vehicle alterations required due to the injury
Each slip and fall case is different. Therefore, the compensation someone else receives for their accident could be entirely different than the amount you receive. The list above, however, will give you a better idea of what damages could apply to your case moving forward. To find out just how much your case could be worth, we advise you speak to one of our experienced slip and fall lawyers in Omaha. We offer free initial case evaluations in which we could give you a better idea of how your case may develop moving forward. The lawyers at Hauptman, O'Brien, Wolf & Lathrop take pride in serving our clients in Nebraska and will take on the burdens and stress of pursuing compensation off of your shoulders, so you can concentrate on healing from your injuries.
Contact Our Slip and Fall Lawyers for a No-Cost Initial Consultation
Contact us today for a free initial consultation. We will listen to your story, ask pertinent questions and give you an honest assessment of your case. If it merits legal action, we will represent you at no cost, collecting a fee only if you win your case. Our attorneys are zealous advocates for people who have been injured because of the negligence or carelessness of other individuals or organizations and we will represent your best interest with passion and purpose.
For your convenience, we offer home, hospital, and nursing home visits. Our team of professional injury lawyers at Hauptman, O'Brien, Wolf & Lathrop will provide you with the experience, strategy, and commitment that protect your rights and claims.