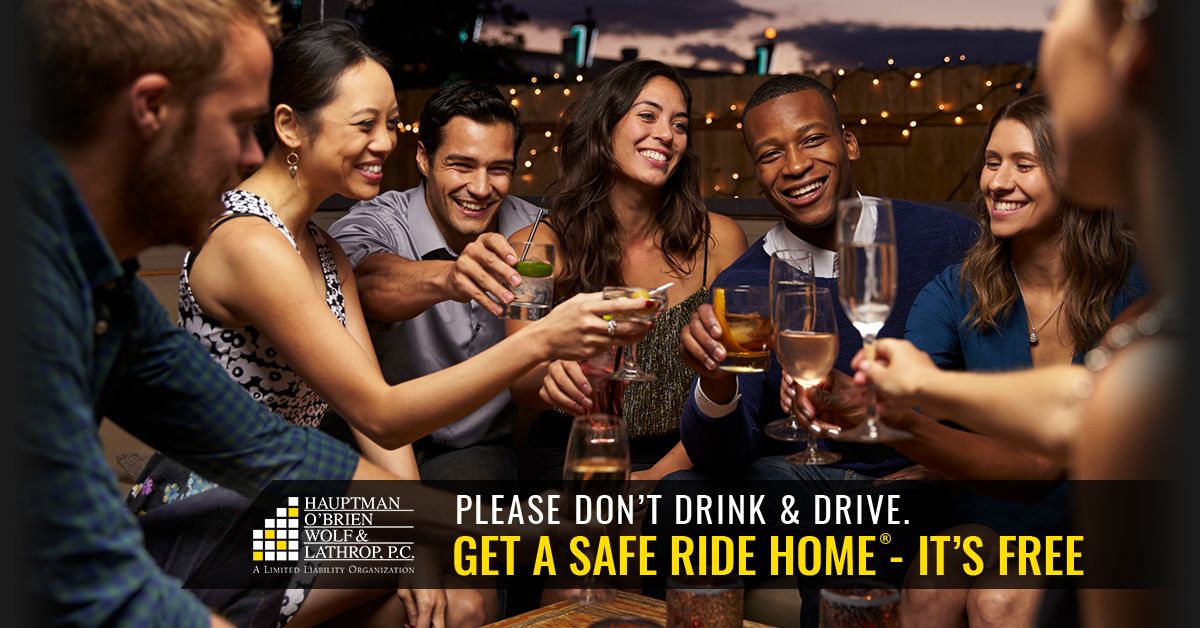 Program Rules
Rides are available during designated dates and within Douglas & Sarpy counties only.
You will be taken home or to a hotel, not to another event location or bar. Therefore, you're allowed one free ride per night.
You must use the account number SAFE18 or your ride won't be free. When you are picked up, be sure to tell the driver you're taking a free Hauptman O'Brien SAFE RIDE HOME®.
Please be patient. There are more than 100 active cabs, but due to high demand there's a chance a cab may not be available immediately upon request. If you're not using the app, be sure to get an estimated pick-up time from the dispatcher.

Free Safe Rides are Available ANYTIME for Victims of Domestic Violence.
Call WCA's 24-Hour Hotline at 402.345.7273 or 402.672.7118 (Español).
SAFE RIDE HOME® Events
Share with a friend:
What is SAFE RIDE HOME®?
According to the NHTSA, 29 people die each day in alcohol-related crashes - that's one death every 50 minutes!
We are heavily involved in our community and we care about the well-being of everyone in it. We want our friends and family to be happy, safe, and healthy for a long time.
Hauptman, O'Brien, Wolf, & Lathrop founded SAFE RIDE HOME® in 1990 with a single mission – help Nebraskans avoid drinking and driving by paying for their cab fares, so everyone can safely get home to their friends and loved ones.
Since then, the SAFE RIDE HOME® program has provided more than 65,000 rides, saving countless lives. This success led us to expand the program to other holidays, events and, in partnership with the WCA, for victims of domestic and sexual violence every day of the year.
We are grateful to the thousands of people who have utilized our SAFE RIDE HOME® program and to our community, who has embraced us for more than 28 years. Together, we can continue to make a difference in the fight to end drunk driving.
For media inquiries please contact Jessica Goldoni at (402) 390-9000 or [email protected]