On This Page (Quick Links):
Boating is a pastime of many Nebraskans, and occasionally boating accidents happen due to the negligence of others. Nebraska law requires the boat operator to file an accident report; and if unable to file this report, the owner of the boat is responsible for filing an accident report.
The types of accidents vary greatly, but the most common type of boating accident involves a collision with another vessel. The leading causes of accidents with both open motorboats and personal watercraft are operator inattention, operator inexperience, speeding, and alcohol.
The injuries sustained in boating accidents are often serious and include brain and spinal cord injuries, paralysis and even death. If you or someone you love has been injured or killed in a boating accident, you need immediate legal assistance to start preserving the necessary evidence in your case.
At Hauptman, O'Brien, Wolf & Lathrop, P.C. we have more than 100 combined years of experience in pursuing claims against negligent boat drivers and other parties responsible for injuries like yours. We will aggressively pursue every course of action necessary to maximize your compensation.
How Can a Boating Accident Lawyer Help Me?
Our personal injury attorneys are experienced in handling all aspects of personal injury claims. We will use this experience and carry it over into your boating accident claim. We will determine what laws, statutes, theories, and evidence apply to your case and work to present all of these in an understandable and advantageous manner.
We know how to deal with insurance companies and their incredibly complicated policies. We will use our knowledge in this area to provide you with steadfast representation. We will not break under the pressure of the large insurance companies and their inadequate settlement offers. We know what you deserve, and we will work to obtain exactly that.
With careful investigation and gathering of information, we will establish who can be held liable in your boating accident. We will also be efficient in our investigation as we know what the statute of limitations presents for these types of cases. We won't rest on our laurels, and we will get the job done. If you have been injured in a boating accident in Nebraska, contact our personal injury lawyers for a free initial case evaluation.
Frequently Asked Questions About Boating Accidents
What Is the Most Common Boat Accident?
What Is the Leading Cause of Personal Watercraft Accidents?
Who Is Responsible for Collisions Between Boats?
What Is the First Thing to Do in a Boat Accident?
Do I Need a Boat Accident Lawyer?
Common Boat Accidents in Nebraska
There are three main types of boating accident claims that we handle. These include the following:
Negligence
A boat operator may be considered negligent in scenarios that include:
Launching a wake at excessive speeds
Navigating the boat in inclement weather, causing injuries to passengers
Speeding
Failing to have the proper safety equipment on board
Colliding with other boats or fixed objects
Failure to know or abide by the established rules of the lake
Boating Under the Influence
Many individuals use the lakes throughout Nebraska as a vacation destination. As a result, it is not uncommon for individuals to overindulge in alcohol while operating watercraft. Just like with motor vehicle accidents, operating a boat while impaired can be extremely dangerous. Those who are impaired can have blurred vision and delayed reflexes, both of which can lead to very hazardous situations.
If you or a loved one has been injured in a boating accident caused by a drunk driver, contact us. There are legal avenues which will allow you to claim compensation for the injuries that were caused by the accident. You are not alone in this fight. Trust us with your case.
Reckless Operation
A person who is found to have operated a vessel with willful disregard for the safety of persons or property can be cited with reckless operation. Boating operators have a duty to operate their vessels with reasonable care and safety. When this is determined to be breached, and injuries occur, the operator can be held liable for damages.
Other boating accidents we are familiar with include:
Flooding
Grounding
Capsizing
Wake damage
Sinking
Fuel fires and explosions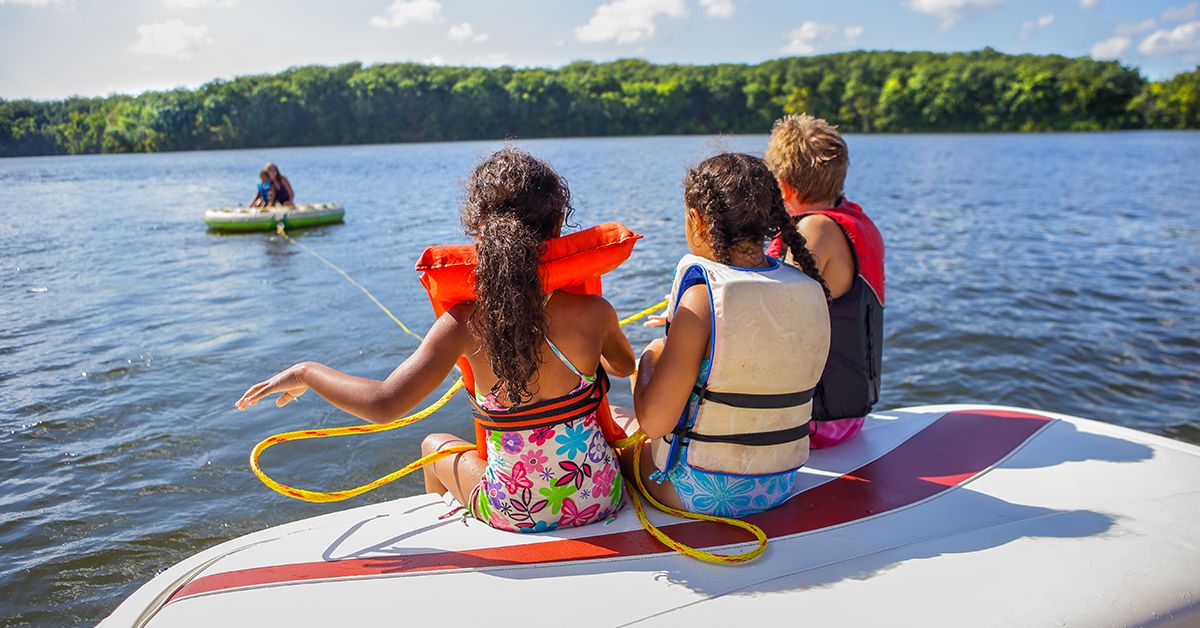 Injuries in Boat Accidents
Because every boating accident is different, the injuries people sustain in them come in a variety of forms. However, the most common injuries seen in boat accidents in Nebraska include:
Drowning
Drowning is still one of the main causes of death in boating accidents. There are many scenarios in which a person can drown, and even the most proficient swimmers can fall victim. This is why it is very important to always wear a life vest while on a boat. Just recently, in fact, a man was believed to have drowned in Lake McConaughy because he was not wearing a life vest.
Brain Injuries
Brain injuries occur in two ways in boating accidents. One reason is due to oxygen deprivation when individuals are submerged in the water or exposed to carbon monoxide. The other is from blunt impacts to the head in various areas around the vessel. This could mean slipping and falling and hitting their head on the propeller, side of the boat and other areas.
Spinal Cord Injuries
Spinal cord injuries are often the result of a sudden impact such as a boating collision. Spinal cord injuries can also occur due to a sudden compression of the spine. This could be the result of a boat bouncing up and down off large wakes. Spinal cord injuries are often life-altering and require significant rehabilitation.
Whiplash
Whiplash is a soft tissue injury that is sustained in the neck and upper back when a sudden shock snaps the neck in a violent manner. Much like whiplash from car accidents, whiplash in boating accidents is also very common. The symptoms of whiplash can last for weeks to months depending on the severity of the injury and can also be very debilitating.
Lacerations
Boats are moved by a large propeller that spins at fast speeds and tremendous power. If a person comes into contact with a propeller, they risk being severely cut. Some cuts from propellers can cause broken bones, severed tendons, and damaged nerves. All of these injuries require immediate medical attention and often surgical intervention.
Electric Shock Injuries
Every boat has electrical components and appliances that require a significant amount of energy. Poor boat maintenance and standing water can create a situation in which a person can be easily electrocuted. Electrocution injuries are often serious causing their victims heart issues and electrical burns.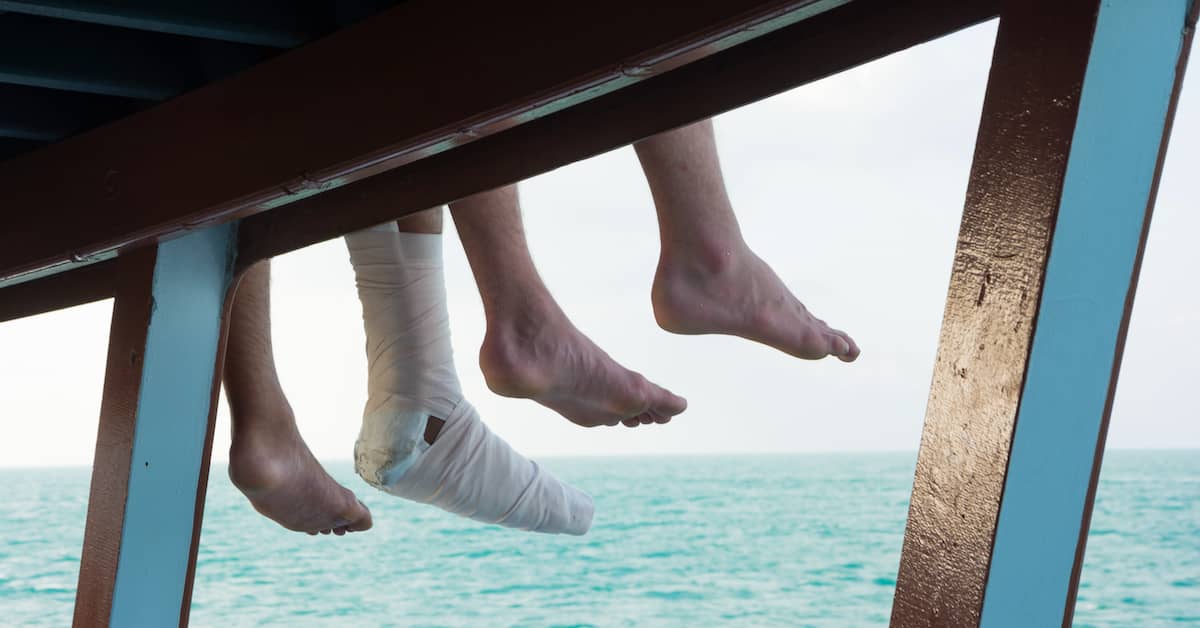 Compensation for Boat Accident Injuries
The boating accident lawyers at Hauptman, O'Brien, Wolf & Lathrop have experience in helping injured victims seek justice and compensation. Depending on the circumstances of your accident, our personal injury lawyers can help you seek compensation for the following damages:
Medical bills
Lost wages and income
Loss of earnings capacity
Pain and suffering
Loss of companionship
Property damage
Medications and other medical supplies
Other foreseeable damages linked to your boating accident
Contact Our Experienced Boat Injury Lawyers in Omaha for a FREE Initial Case Evaluation
For your convenience, we offer home, hospital, and nursing home visits. Our team of professionals at Hauptman, O'Brien, Wolf & Lathrop will provide you with the experience, strategy, and commitment that protect your rights and claims. Call today for a free initial consultation on your case. There are no attorney fees unless you win.