Though there are much fewer car accidents today than there were 30 years ago, the number of pedestrian accidents remains high. In 2015, the National Highway Traffic Safety Administration (NHTSA) reported that 5,376 pedestrians were killed in car accidents.
When a pedestrian is hit by a motor vehicle, they often suffer catastrophic injuries. Getting compensation for your injuries after a pedestrian accident isn't easy. It requires filing claims with insurance companies, keeping records of medical bills, and a time-consuming investigation of the accident. And even if a motor vehicle driver was clearly at fault, there is no guarantee you will receive a fair settlement offer from the insurance providers.
If you or a loved one were hit by a motor vehicle as a pedestrian in Nebraska, the Omaha pedestrian accident attorneys at Hauptman, O'Brien, Wolf & Lathrop are here to help you pursue the compensation you need to cover medical bills, lost wages, and other damages.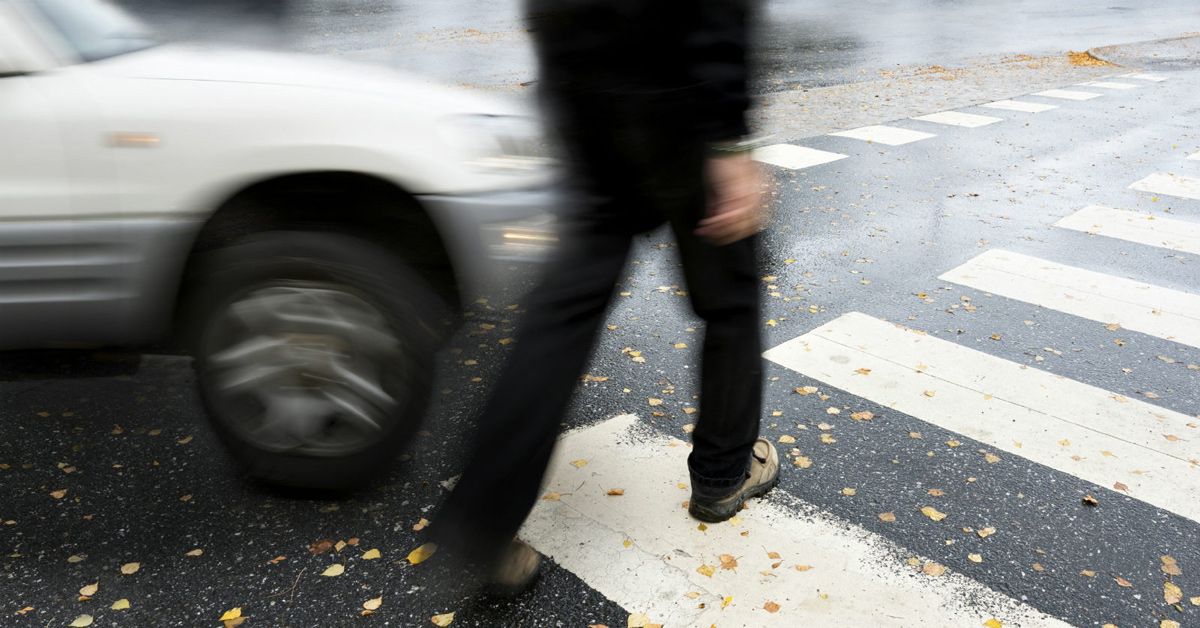 What is a Pedestrian?
A pedestrian can be defined as anyone who is not traveling in a motor vehicle.
This term is not limited to those who are traveling on foot but includes cyclists, skateboarders, and rollerbladers as well. Whether your car is your primary means of transportation or not, chances are you are a pedestrian at some point every day.
Pedestrian Accident Injury Statistics
According to NHTSA, the rate of pedestrian fatalities is the highest it's been since 1996. Between 2014 and 2015, the number of pedestrian fatalities increased by 9.5 percent and the number of injuries increased by 7.7 percent. In total, there were 5,376 pedestrian fatalities and 70,000 injuries in 2015, which amounts to 15 deaths and 192 injuries per day.
In Nebraska, pedestrian accidents make up 1.1 percent of all traffic accidents but 8.3 percent of all traffic accident deaths. The number of collisions involving pedestrians has risen throughout the last decade. In 2006, there were 340 reported pedestrian crashes, compared to 390 crashes in 2015. The number of fatalities has also been on the rise. In 2006, there were only 8 pedestrian deaths in the state. That figure has more than doubled, with 18 pedestrian deaths reported in 2015.
In total, there were 372 pedestrian injuries in 2015 in Nebraska. Of these, 83 were disabling injuries, 174 were visible injuries, and 144 were labeled as possible injuries, as they were not visible to the naked eye.
Causes of Pedestrian Accidents
Pedestrian accidents may be caused by a driver, the pedestrian, or a combination of both. In many cases, either the pedestrian or the driver were acting negligently by failing to pay attention or take proper safety precautions.
As attorneys, when we handle pedestrian accidents cases where the driver is at fault, it's often because they:
Were speeding
Failed to yield to the pedestrian
Were driving while distracted
Were driving under the influence of alcohol or drugs
Were driving a vehicle that suffered equipment failure (bad tires, lost brakes, etc.)
In contrast, when the pedestrian is at fault for the accident, it may be because they:
Ignored a traffic signal
Jaywalked
Were walking in or near high-speed traffic
Were walking on the roadway instead of the sidewalk
Were intoxicated or under the influence of drugs
Why You Need a Pedestrian Accident Lawyer
Many people who are involved in pedestrian accidents believe that their case is straightforward enough to carry on without a lawyer. The truth is, just because you were hit by a motor vehicle doesn't automatically entitle you to the settlement you deserve. Insurance adjusters will even deny your claim outright depending on certain factors. Because of these risks, you need an experienced pedestrian accident lawyer on your side. Below are three reasons why you should consider contacting Hauptman, O'Brien, Wolf & Lathrop after your pedestrian accident in Omaha.
You Are Too Injured to be Burdened with Legal Matters
It is entirely possible that after being struck by a motor vehicle that you are too injured to balance legal matters and monitor your health. It is not uncommon for victims of these accidents to have broken bones and brain trauma that prohibit them from leaving the hospital and their home for extended amounts of time. We want you to know that we will take the stress of the legal process completely off of your plate while you concentrate on healing.
Our Pedestrian Accident Lawyers Can Identify Those At Fault
Unfortunately, insurance adjusters have been known to deny a claim on the basis that it wasn't the driver's fault that you sustained injuries. Our pedestrian accident lawyers will work to show that this was, in fact, not the case and that the driver was liable for your injuries. We will collect evidence, interview witnesses and present viable information that will provide strength to your case. Even if the accident was partially your fault – you were jaywalking, but the driver was texting – we can work to prove that the driver was more at-fault.
Negotiating Your Settlement
It's likely that you will be offered a lowball settlement offer for your pedestrian accident claim at first. Our personal injury lawyers will be able to provide you with guidance and advice about whether or not the insurance company's offer is fair or not. If it is not, our lawyers will be able to determine what is fair based on the damages you have suffered. If the insurance company does not pay what we determine to be a fair settlement, our lawyers are not afraid to further pursue your claim in a courtroom.
Pedestrian Accident Injury Compensation
The risk of a pedestrian dying in an accident is directly related to the speed the car is traveling. According to AAA, if a car hits a pedestrian while traveling at 23 mph, there is a 10 percent chance the pedestrian will be killed.
This risk increases exponentially with speed. At 32 mph, the risk is 25 percent; at 42 mph it is 50 percent; at 50 mph it is 75 percent; and at 58 mph the chance of pedestrian death is 90 percent. If the vehicle is a truck or tractor trailer, the chance of death is even higher.
If the pedestrian survives the accident, they are often severely injured or permanently disabled. Some of the injuries that can occur during a pedestrian accident include:
Broken bones
Internal bleeding/organ damage
Neck and back injuries
Ligament or disc injuries
Using common sense as a pedestrian can help you stay safe. Doing simple things like walking on the sidewalk, crossing only at crosswalks, and walking against the flow of traffic can go a long way toward preventing pedestrian accidents. Unfortunately, you can't account for the actions of others. Innocent pedestrians are hurt and killed every day. Whether you're hit by someone who didn't see you as they were backing out of a parking spot or struck by a driver under the influence of alcohol, you have a right to seek compensation for your damages.
If you were injured or a loved one suffered wrongful death as a pedestrian, the best thing you can do to protect your rights is work with a pedestrian accident attorney. At Hauptman, O'Brien, Wolf & Lathrop, P.C., our attorneys are here to help you through this difficult time and fight for the compensation you need. Call us at (402) 241-5020 or contact us online to schedule your free consultation.