On This Page (Quick Links):
Catastrophic injury claims require attorneys with the experience and financial resources to become your dedicated advocate, fighting for your rights. At Hauptman, O'Brien, Wolf & Lathrop, P.C., our Omaha catastrophic injury lawyers have more than 100 years of combined experience.
We understand how devastating such injuries can be, and we work with physicians, life care planning specialists and economists to make sure that your needs are properly assessed and compensated.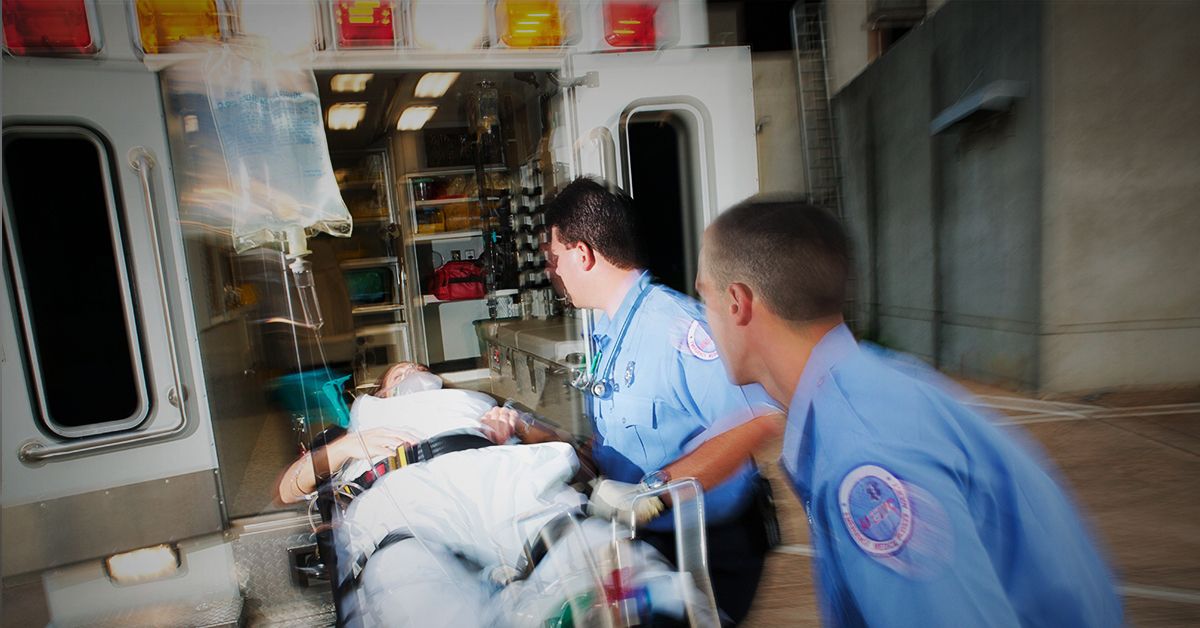 What is a Catastrophic Injury?
"Catastrophic injury" is a legal term for an extremely serious, life-altering injury that often requires extensive medical treatment, long-term care and causes significant financial and emotional trauma. The Omaha catastrophic injury lawyers at Hauptman, O'Brien, Wolf & Lathrop can help victims of any catastrophic injury, including the following:
Traumatic brain injuries
Paralysis, including paraplegia and quadriplegia
Amputation injuries
Airbag injuries and other consequences of car accidents
Catastrophic injuries can occur in many ways, including car wrecks, semi-truck accidents, nursing home abuse, defective products, premises accidents and many other types of tragedies. Catastrophic injuries change not just the lives of victims, but those of their families as well.
Why You Need a Catastrophic Injury Lawyer
The Omaha catastrophic injury lawyers at Hauptman, O'Brien, Wolf & Lathrop have the knowledge, experience, and resources necessary to properly handle catastrophic injury claims to their conclusion, whether by settlement or trial.
It is important in a catastrophic injury case to identify those responsible for the situation. An experienced catastrophic injury lawyer knows how to investigate the facts and learn the identities of every responsible party.
Hauptman, O'Brien, Wolf & Lathrop's Omaha catastrophic injury lawyers are tenacious and diligent in pursuing the best possible outcome. The settlement must cover many elements, including medical bills, long- and short-term medical care and nursing care, as well as things like job retraining, loss of income and loss of companionship. We consider all of these factors when advocating on your behalf.
Accidents That Cause Catastrophic Injuries
The personal injury attorneys at Hauptman, O'Brien, Wolf & Lathrop have helped many people in Omaha who have suffered life-altering injuries due to the negligence of others. Many different types of accidents could cause catastrophic injuries to their victims including but not limited to the following:
Car, Truck and Motorcycle Accidents
The head and spinal structure are often at risk of injury in high-speed impacts. A rider who is thrown from their motorcycle in a high-speed accident can be at-risk for serious brain and spinal cord injuries. These injuries can lead to surgeries, long-term rehabilitation and in serious cases, death.
Pedestrian Accidents
People who are walking or riding their bike garner no protection against the vehicles on the road. When a vehicle hits a pedestrian, serious and even fatal injuries can occur. Common injuries in pedestrian accidents include brain injuries, spinal cord injuries, broken bones, and death.
Dangerous Conditions on Properties
Examples of these accidents include a child who falls into a pool and suffers brain damage due to oxygen deprivation, or a slip and fall accident that causes someone to hit their head and suffer permanent brain damage. Property owners may be held liable for injuries caused by unsafe property conditions that were not adequately addressed.
Defective Products
Many types of product defects can lead to serious injuries. Whether if it's an improperly designed ladder that causes someone to fall off or a product that malfunctions and burns someone, dangerous products can end up inflicting someone with tremendous pain and anguish for the rest of their lives.
Medical Malpractice
Surgical errors and birth injuries can deprive their victims of a normal life moving forward. Anesthesia and medication errors can also produce serious brain injuries. Malpractice during childbirth can cause an infant to endure lifelong complications of all types.
Regardless of what kind of negligence causes a catastrophic injury, the victims who have to endure the consequences are entitled to pursue compensation for their damages.
Types of Catastrophic Injuries
A catastrophic injury is defined as one which prohibits someone from maintaining gainful employment. Essentially, this means that if someone suffers a catastrophic injury, they will be unable to work. Car accidents, truck accidents, construction accidents and others can cause a myriad of catastrophic injuries. The personal injury lawyers at Hauptman, O'Brien, Wolf & Lathrop have represented victims of catastrophic injuries across the Omaha area and are experienced in obtaining compensation for them.
The most common types of catastrophic injuries that we see include:
Amputations
Severe burn injuries
Blindness
Broken bones
Brain injuries
Organ damage
Spinal cord injuries
No matter what sort of catastrophic injury you have suffered, it is important to note that if it has affected your ability to earn a living, you need to contact us right away. We will represent your best interests and work to ensure that you obtain the compensation your case deserves.
Compensation for Catastrophic Injuries
At Hauptman, O'Brien, Wolf & Lathrop, our personal injury lawyers will work hard to recover maximum compensation for the following damages:
Medical bills
Lost income
Rehabilitation and treatment expenses
Property damage
Pain and suffering
Emotional pain and suffering
Permanent disability
Paralysis, blindness, amputation and other catastrophic injuries can all have significant life-changing consequences and the emotional impact this leaves on a person is of significant importance. Proving emotional damages can be a difficult task, making it very important to have one of our experienced personal injury lawyers on your side.
At Hauptman, O'Brien, Wolf & Lathrop, our personal injury lawyers use their knowledge to obtain maximum compensation for our clients. This includes personal injury damages, workers' compensation benefits, and permanent disability benefits.
Did You or a Family Member Sustain Serious Injuries in an Accident?
Hauptman, O'Brien, Wolf & Lathrop Omaha serious catastrophic lawyers are experienced in catastrophic injury cases. If you have a loved one who has suffered a catastrophic injury caused by another individual or organization, contact our Omaha personal injury lawyers today for effective, knowledgeable representation on your catastrophic injury matter. Initial consultations with our attorneys are always free so that you can explore your options without cost or obligation.
For your convenience, we offer home, hospital, and nursing home visits. Our team of professionals at Hauptman, O'Brien, Wolf & Lathrop will provide you with the experience, strategy, and commitment that protect your rights and claims. Call today for a free initial consultation on your case. There are no attorney fees unless you win.