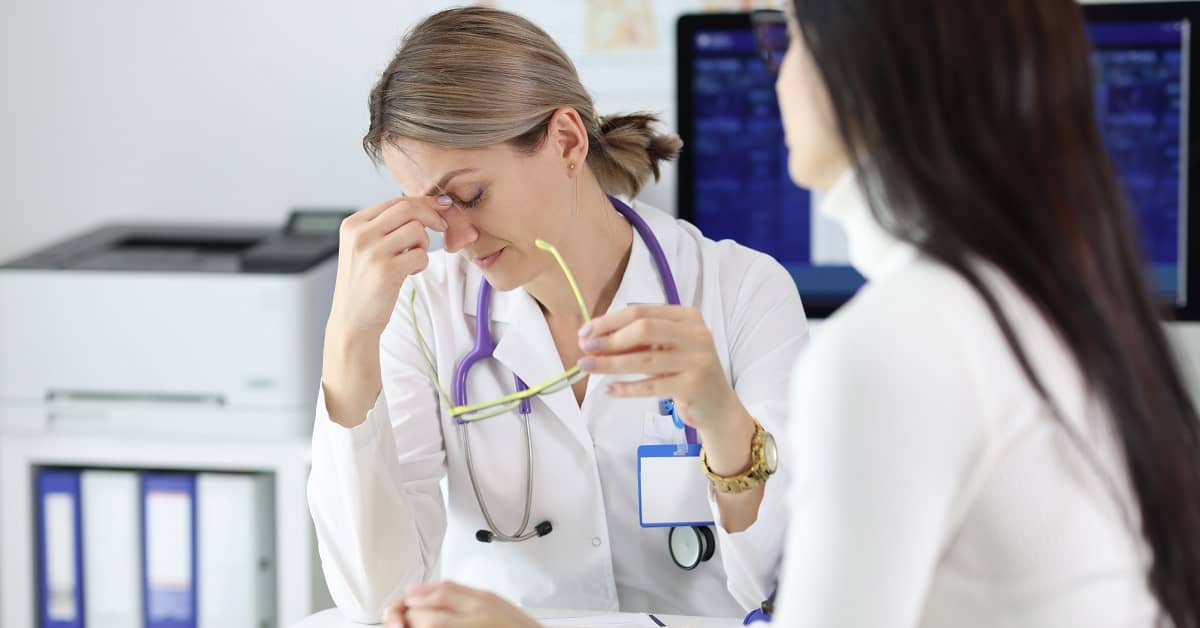 We rely on medical professionals to diagnose and treat injuries and illnesses and to provide us with accurate information on the state of our health. And yet, the healthcare system can seem broken when you find yourself in the middle of it. You can start to feel like a number instead of a name. In the worst cases, you may end up more sick or injured than when you first sought medical attention.
While doctors and other medical providers cannot guarantee they will make you well, they do have a duty to care for you to the best of their abilities. Unfortunately, preventable medical errors can lead to serious injuries, major complications, and even death.
If you or a loved one suffered harm due to medical negligence, you may be entitled to compensation. However, medical malpractice cases are complex. It is in your best interest to speak to a Nebraska medical malpractice attorney who can evaluate your case and advise you of your legal rights and options.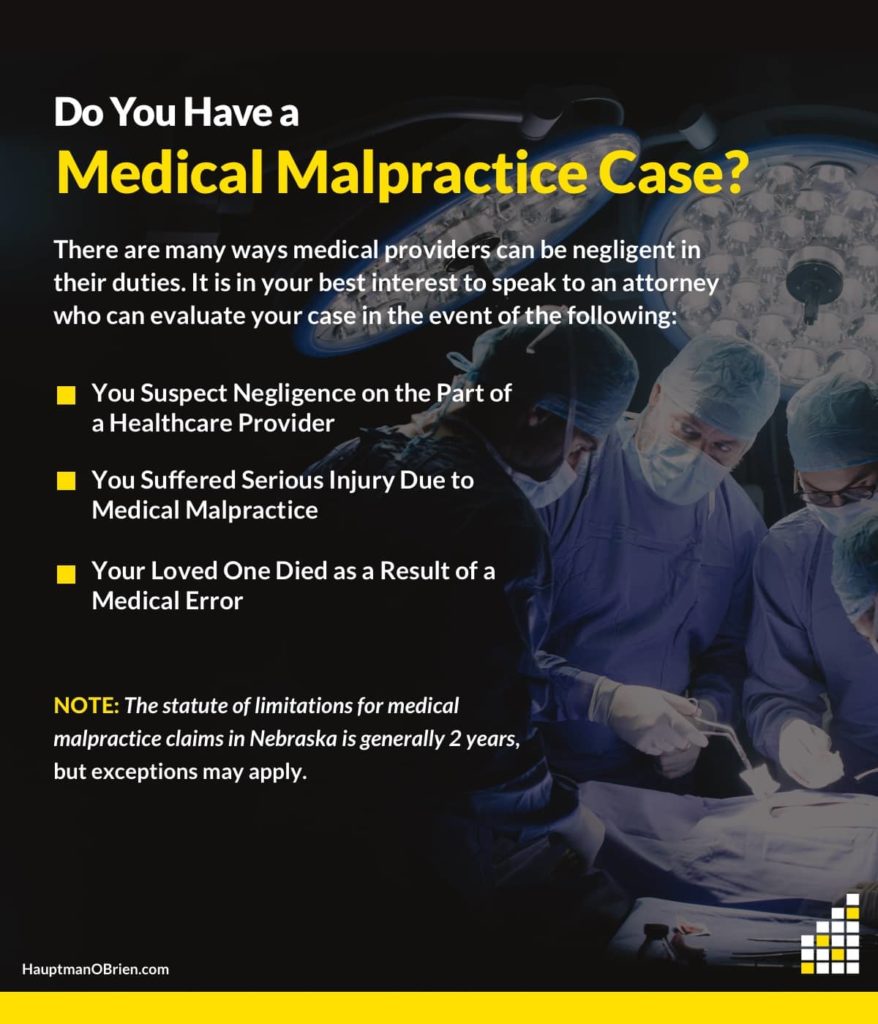 The attorneys at Hauptman, O'Brien, Wolf & Lathrop have extensive experience handling malpractice claims involving a wide range of healthcare providers. Contact us for a FREE consultation if you are facing any of the following situations:
You Suspect Negligence on the Part of a Healthcare Provider
There are many ways medical providers can be negligent in their duties. Common examples include:
Performing an unnecessary or inappropriate procedure
Surgical errors
Delaying timely treatment
Misdiagnosis/failure to diagnose
Failure to obtain informed consent
These and other errors may constitute negligence on the part of the practitioner. However, it is not enough simply to believe that a doctor or other provider was in error. For your malpractice claim to succeed, you need proof.
A medical malpractice attorney can review your medical records and consult with experts to determine if the diagnosis and treatment in your case fell below the standard of care. If the provider did something that a competent medical professional would not have done (or failed to do something that a competent provider would have done), you and your family may be entitled to compensation.
You Suffered Serious Injury Due to Medical Malpractice
Negligence (or breach of duty) is the foundation of your medical malpractice claim. However, you must also prove that the negligence of a healthcare provider caused you harm.
The harm caused by a medical error can take many different forms. You may face additional medical expenses, be unable to work, experience pain and suffering, and more.
Proving the connection between medical malpractice and the damages in your case can be challenging. An experienced attorney can assess all of the ways that the error has impacted your life and seek remedies for all of the damages for which you are entitled to recover.
Your Loved One Died as a Result of a Medical Error
In the most heartbreaking cases, patients lose their lives because of the negligence and carelessness of doctors, nurses, and other medical professionals. When this happens, surviving family members may be able to recover damages through a wrongful death claim.
Damages you may be able to recover for wrongful death due to medical malpractice include medical bills, funeral expenses, loss of earnings, loss of companionship, and more. Recovering the full compensation you deserve is challenging without qualified legal assistance. Therefore, you should speak to a medical malpractice attorney in Nebraska as soon as possible.
What Is the Statute of Limitations for Medical Malpractice Claims?
A statute of limitations is the time limit for filing a legal claim. The amount of time differs by the type of claim and the state.
Generally, the statute of limitations in Nebraska for medical malpractice claims is two years from the date of injury. In some cases (such as when the injury was not or could not have been reasonably discovered within two years), medical malpractice claims may be allowed to proceed after the statute of limitations elapses so long as action is taken within one year of the discovery of the injury.
If you believe medical malpractice has harmed you or a member of your family, it is important to speak to a lawyer as soon as possible. You may be barred from recovering compensation if you wait too long, and you do not want to lose the opportunity to get the money you need to rebuild your life after medical negligence.
Contact a Nebraska Medical Malpractice Attorney Today
As patients, we place enormous trust in doctors and other healthcare providers to provide prompt diagnosis, proper treatment, and sound medical advice. Unfortunately, medical errors are a regular occurrence, often creating immense physical, emotional, and financial hardships for patients and their families.
The attorneys at Hauptman, O'Brien, Wolf & Lathrop have more than 233 years of combined experience handling complex injury claims, including cases of medical malpractice. Our team has the knowledge and resources to build an effective claim on your behalf, as well as the commitment to seek the compensation you deserve.
Please contact Hauptman, O'Brien, Wolf & Lathrop by calling (402) 241-5020 today for a FREE consultation. Our Nebraska medical malpractice attorneys serve clients in Omaha, Sarpy County, and other areas of the state, as well as nearby Iowa.