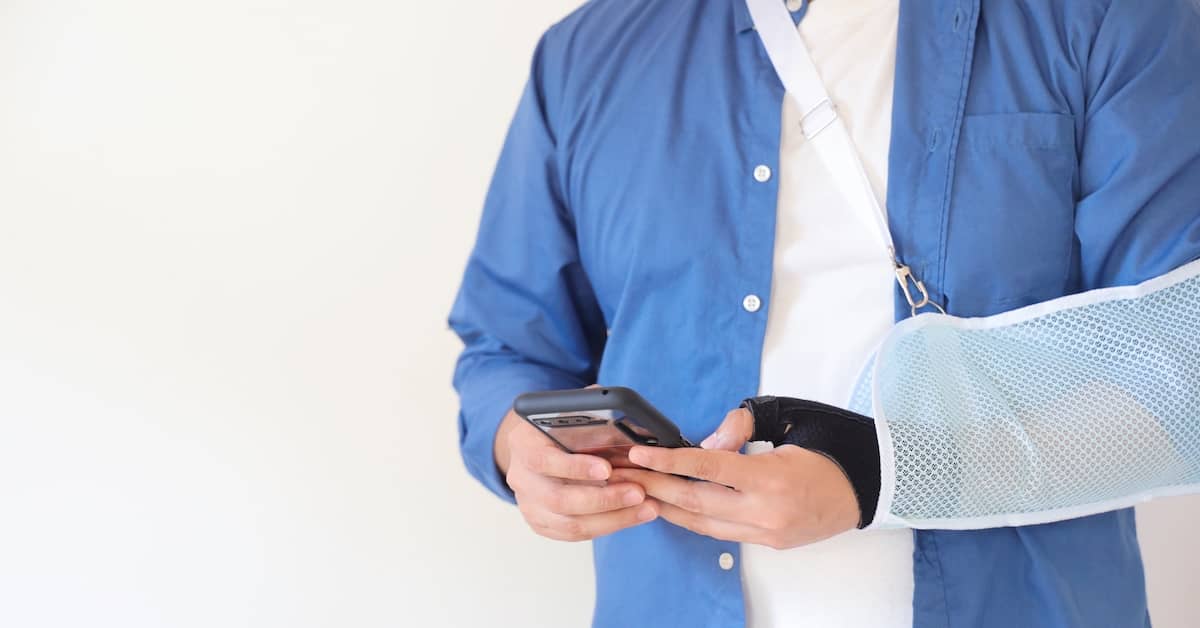 A personal injury attorney can provide the assistance you need if you were hurt due to someone else's negligence. You shouldn't have to suffer alone if your injuries were caused by the carelessness or wrongdoing of another.
With the assistance of a personal injury attorney, you may be able to recover fair compensation for your losses. But how do you choose the right lawyer to handle your case?
Keep reading for more information on what to look for in an attorney for your personal injury claim. Or you can call Hauptman, O'Brien, Wolf & Lathrop at (402) 241-5020 for a FREE consultation.
Factors to Consider When Choosing a Personal Injury Attorney
1. Experience
Experience counts a lot in personal injury cases and can often be the difference between a meager payout and maximum compensation. Highly experienced injury lawyers are more likely to succeed and get you the outcome you deserve. This is because they understand the process of dealing with difficult cases and winning them.
A personal injury attorney will be capable of everything from identifying an insurer's ploys, which are often designed to pay you the barest minimum, to deciphering the damages you can claim in very complex and technical cases. They can spot certain nuances, find evidence, or identify gaps in the opposing counsel's defense that an inexperienced attorney would have missed.
Experience only comes from years of working with different clients and securing adequate compensation. Bottom line, look for personal injury lawyers with many years of experience.
The longer they've been practicing, the better they'll likely do when it comes to getting you the maximum amount of money possible. For example, the personal injury lawyers at Hauptman, O'Brien, Wolf & Lathrop have over 233 years of combined experience. That's a lot of years practicing personal injury law.
To determine how much experience an injury law attorney has, look for the following:
Visit the personal injury law firm's website and look for the number of years that they've been practicing. It's easier to do the math if they list the date they started practicing or the year the firm was founded.
If you can't find that information, contact the lawyer and ask them directly. In fact, if you already have the information, ask them again to be doubly sure.
Ask them how long they have been practicing as an injury law attorney.
Personal injury lawyers with years of experience are more likely to provide sound legal advice and powerful legal representation.
2. The Types of Cases They Handle
Take a look at their website and see if they only specialize in personal injury-related cases like car accidents, truck accidents, premises liability, and medical malpractice (among others). Remember, you don't want a general practice law firm.
A personal injury attorney is focused on obtaining justice for individuals who suffer injuries due to another's negligence. This is different from a general practice law firm that does everything from corporate law to estate planning.
An attorney whose main practice involves personal injury claims and lawsuits is likely to get you a better outcome than one who occasionally handles these types of cases. Law has become so complex and fast-paced that anyone who isn't hands-on can miss vital legislation that can make or break a case.
Therefore, if you want to win, hire an experienced personal injury lawyer who is familiar with your case type.
3. Settlements vs. Trial Awards
When most people think of filing personal injury claims, they assume that they will need to file a lawsuit and go to court. But that's not always the case. Many injury claims are settled out of court.
However, if the case does go to trial, you need a seasoned personal injury lawyer who knows how to handle themselves in court. Typically, an attorney who has trial law experience and has won many injury law cases in court will suffice.
This is important because the defendant's legal team and their insurer will use that information to decide whether to pay you a reasonable settlement or not. You want a lawyer who has a reputation as a "bulldog" who fights aggressively for their clients in court.
Insurance companies are more likely to "play ball" if they believe that your attorney is capable of winning if the case goes to court. Having a competent trial attorney means that you'll be getting the "best of both worlds" and can rest assured that you have a lawyer who will have your back in and out of the law courts.
4. Reviews
These days, reviews play a critical role in helping injured victims decide which lawyer to hire. You can easily look up a law firm's name online and see the accompanying reviews on Google and/or their website. If the reviews are largely positive, this may be an attorney or firm worth hiring.
5. The Initial Consultation
You should treat the initial consultation with a personal injury attorney as a "fact-finding mission." This is your opportunity to ask questions and determine if the lawyer's background and results match your needs. It is also the lawyer's opportunity to evaluate your situation and determine whether you have a case.
Don't be afraid to ask questions during the consultation. The attorney you meet should be open and honest so you can make an informed decision about hiring them.
Contact a Personal Injury Attorney Today
Being injured through no fault of your own is a traumatic and stressful experience. You are likely faced with a number of difficult questions, including how you will pay for medical expenses, how you will be able to earn a living, and when (or if) your life will go back to normal.
Choosing a lawyer might seem like just another item for the to-do list, but it is important to seek qualified legal representation. The right personal injury attorney may be able to obtain the compensation you deserve to pay your expenses and reclaim your life.
For a FREE case review, contact Hauptman, O'Brien, Wolf & Lathrop. Our injury lawyers serve clients in Omaha, Sarpy County, and all of Nebraska, as well as nearby Iowa.