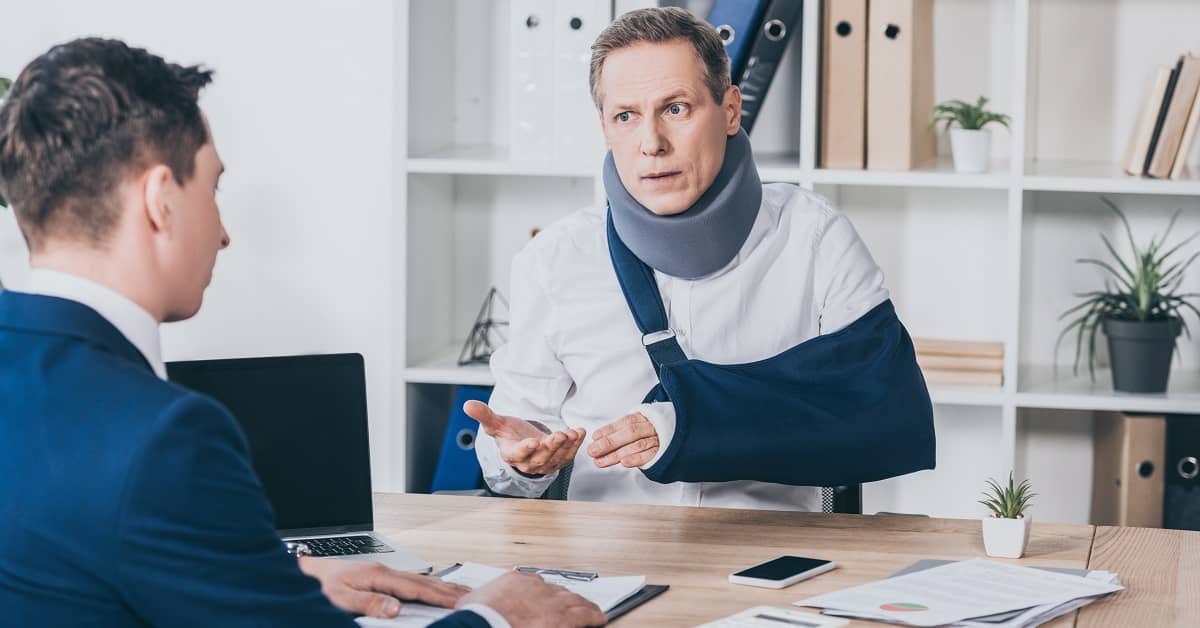 If you search "personal injury lawyer" online, you're likely to find dozens of different law firms, many seeming as good as the next. The important thing, as with any professional service, is to attempt to find some objective means of comparing the choices. This requires you to do a little bit of homework, which starts with knowing the right questions to ask.
Below are the top questions to ask when choosing a personal injury lawyer. These questions can help you ensure that the attorney you are considering meets your needs.
To find out how Hauptman, O'Brien, Wolf & Lathrop can help with your personal injury case, please call (402) 241-5020 today for a free consultation. Our lawyers serve clients in Omaha, all of Sarpy County, and throughout Nebraska and Iowa.
Does the Lawyer Have Experience with Your Personal Injury Case?
There are many different types of personal injury cases, all of which require different legal strategies. Common types of personal injury claims include:
Each area of personal injury law comes with its own set of legal complexities.
For example, if you have been in a car accident, winning your case will largely be about proving that the other driver was negligent. On the other hand, if you were injured in a truck accident, there may be many other parties involved, including the trucking company, parts manufacturers, loading companies, and more. By nature, these cases are much more complicated and require a different approach than car accident claims.
So, while it might seem like an attorney who handles car accidents would be equally adept at handling truck accidents, if not any other type of personal injury case, that's not necessarily the case. Ultimately, it is crucial to make sure that the attorney or firm you are speaking with has experience with your specific type of personal injury case.
Has the Personal Injury Lawyer Won Cases Like Yours?
Beyond experience working with a certain type of injury, it is also important that the firm is able to demonstrate results in that area. You need to work with an attorney who knows how to win your case. Always request examples of past results.
What Do Clients Have to Say About the Personal Injury Lawyer?
As with finding any business online, you should always look for reviews of each personal injury law firm you consider. In many cases, you will be able to find reviews and testimonials on the firm's website – such as our Testimonials page – but it's also important to look at reviews on Google and third-party websites.
Ideally you want to find reviews not just on the firm, but the specific attorney you may be working with on your case. Reading reviews for the individual personal injury lawyer will give you insight into what it's like to be a client.
Will the Injury Lawyer Handle Your Case Personally?
Speaking of specific attorneys, it is important to ensure that the attorney you find will be directly handling your case. Especially at larger law firms, cases are often handed to associates who don't feature in the firm's advertising. Generally, these staff members are less experienced in handling personal injury claims.
When you entrust your personal injury claim to a lawyer, you have a right to know who will be handling your case and how you can reach the team.
Will the Lawyer Take Your Personal Injury Case to Trial?
Generally, there are two ways you can resolve a personal injury case. The first is a settlement. This is where an insurance company will agree to pay you a certain amount if you agree not to take the case to trial.
Sometimes, however, insurance companies refuse to negotiate an appropriate settlement offer. When this happens, the only way to pursue the compensation you deserve is the second way of resolving your claim: taking your case to trial.
Not all law firms have the time, resources, and commitment to take their clients' cases to court. You need an attorney who will do everything he or she can to get as much compensation as possible for you, regardless of whether that happens through settlement or trial.
So, if you get the sense that an attorney avoids going to court, it might be a good idea to look elsewhere.
Contact a Personal Injury Lawyer Today
Ultimately, while these questions are a good starting point for your search, it is also important to feel like you can trust your attorney. Your personal injury claim may take months or longer to resolve, and you need to believe that your attorney has your best interests in mind at all times.
In other words, while these questions will hopefully help you create a shortlist of personal injury lawyers, you should always meet with your top candidates to get to know them and gauge your level of trust in them.
At Hauptman, O'Brien, Wolf & Lathrop, our attorneys have over 230 years of combined experience representing clients in personal injury claims. If you have any questions at all about how we handle cases and what you can expect when working with us, we are happy to meet you.
Please call (402) 241-5020 today for a free, no-obligation consultation with Hauptman, O'Brien, Wolf & Lathrop. Our personal injury lawyers serve clients in Omaha, Sarpy County, and all of Nebraska and Iowa.