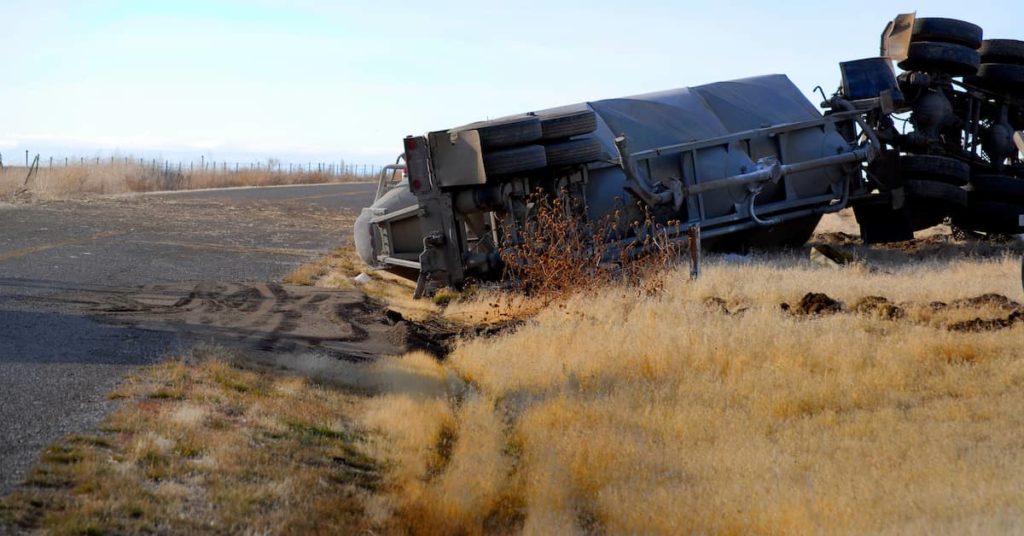 Truck accidents are devastating and all too often deadly. Whether you were seriously injured or lost a loved one in the crash, you need a lawyer to guide you and your family through the complicated legal process following a collision with an 18-wheeler.
The truck accident lawyers at Hauptman, O'Brien, Wolf & Lathrop have a combined 233 years of experience and understand the tactics trucking companies, insurance companies, and defense attorneys may use to undervalue or dismiss your claim. Contact us today for a free consultation to learn how our attorneys can help you after a trucking accident.
1. Investigate the Truck Accident
Commercial trucking is a billion-dollar industry. To protect their interests, trucking companies often employ their own accident investigators and legal defense teams. An investigator may be at the scene of the truck accident just a few hours after the crash. In extreme cases, trucking companies may also alter and even destroy records to conceal evidence of wrongdoing.
A truck accident lawyer will examine the log records and business receipts and go over the pre-trip inspection documents to discover any violations of safety regulations. By law, trucking companies don't have to keep these log records for very long. Your attorney will act quickly to obtain and review all records before the company can destroy them to establish negligence on the part of the truck driver, the trucking company, and any additional parties.
Trucking companies are also protected by large and powerful insurance carriers, as well as in-house attorneys. Insurance adjusters and defense lawyers may employ a number of strategies to avoid responsibility when a negligent driver causes injury or death. An experienced truck accident lawyer can protect your rights and counter efforts by the trucking company and/or the insurer to deny responsibility or pay you less than you deserve.
2. Determine Liability for the Truck Accident
Liability is a complicated issue in a truck accident claim. Your attorney will assess all of the recovered evidence, review all accident reports, and interview eyewitnesses and expert witnesses to establish who is at fault for the truck accident.
Multiple parties may be liable for the crash, including:
The truck driver
The trucking company
The manufacturer of the truck, trailer, and/or component parts
The company that loaded and secured cargo on the truck
Third parties that performed maintenance on the tractor-trailer
Defendants and their insurers will invariably try to pass the blame to someone else. Thorough investigation is essential for identifying all of the liable parties and recovering maximum compensation in your truck accident claim.
3. Assess the Severity of Your Truck Accident Injuries
There is a massive difference in size and weight between a commercial truck and the average passenger vehicle. It should come as no surprise, then, that injuries suffered in truck accidents tend to be serious.
Your first priority after a truck accident should be to seek medical care. Doctors will examine your injuries and perform tests to determine their seriousness. It is also important to attend followup appointments with specialists, physical therapists, etc.
Catastrophic injuries do not typically resolve on their own. If you suffer a serious, life-altering injury in a truck accident, a knowledgeable attorney will examine your medical records and consult with your doctors and other experts to build a strong claim on your behalf.
4. Calculate Your Truck Accident Damages
Determining the value of your truck accident claim involves many different factors. The two principal forms of compensation after a truck accident are economic and non-economic damages.
Truck Accident Economic Damages
Economic damages constitute actual monetary losses you sustain as a result of a truck accident. These may include:
Present and future medical expenses
Property damage
Loss of income for time you have missed from work
Loss of earning capacity if your ability to work is permanently impacted
Home and vehicle modifications
The cost of travel for medical appointments and procedures
And more
Victims of trucking accidents are often unaware how much compensation they may be due. A knowledgeable truck accident lawyer can assess the evidence and calculate the total value of your economic losses
Truck Accident Non-Economic Damages
Non-economic damages are more difficult to calculate. Often, the value of these losses is commensurate to the severity of your truck accident injuries.
You may be entitled to compensation for pain and suffering, mental and emotional distress, loss of enjoyment of life, and more if you were seriously injured in a truck accident. An experienced lawyer will know what evidence and testimony is needed to support your claim for non-economic damages.
5. Negotiate a Fair Truck Accident Settlement
Lawyers and insurance companies have one goal in the event of a truck accident: Make sure their client has to pay as little as possible. To this end, the defense may offer a small settlement in the hopes that you will accept the offer and forfeit your right to further legal action.
Experienced truck accident lawyers know how much these claims are worth. Your attorney will carefully evaluate any settlement offers to make sure the sum will adequately cover your losses now and in the future.
Often, settlements made by trucking companies and other liable parties are insufficient. If this is the case, your lawyer can negotiate a favorable settlement on your behalf.
Another important reason to hire an attorney after a truck accident is the high degree of probability that the defense will try to argue that you are partially at fault for the crash. Your lawyer can gather evidence to dispute these arguments and fight for the full compensation you deserve.
6. Take Your Truck Accident Case to Trial (If Necessary)
Your truck accident case may go to court if the defendants dispute liability, multiple parties are liable, and/or you suffered catastrophic injuries. Filing a lawsuit and proceeding to trial may also be necessary if the defense refuses to agree to a fair settlement.
If you were injured or a member of your family was killed in a truck accident, you should not go up against the trucking company and other liable parties alone. A trial attorney can present your case in court effectively and fight to maximize your award at trial.
Trucking companies are notorious for doing what they can to undervalue and undercut legitimate accident claims. You need a truck accident lawyer to preserve your rights and seek full compensation.
Hauptman, O'Brien, Wolf & Lathrop is the most experienced personal injury law firm in the Omaha area. Our attorneys have more than 233 years of combined experience handling complex trucking accident claims.
Please call Hauptman, O'Brien, Wolf & Lathrop at (402) 241-5020 today to discuss your case for free. Our truck accident lawyers serve clients throughout Nebraska and nearby Iowa.