On This Page (Quick Links):
A burn injury can be one of the most traumatic personal injuries a person can suffer. The pain, discomfort, and recovery process are intense and long lasting—requiring months, sometimes years, of hospitalization, doctor visits, physical therapy and extensive counseling to overcome the mental trauma.
Many victims have suffered their burn injuries as a result of defective products or improperly maintained property. As a consequence of such negligence, burn victims will spend years in painful rehabilitation and go through multiple reconstructive surgeries in an attempt to rebuild their lives.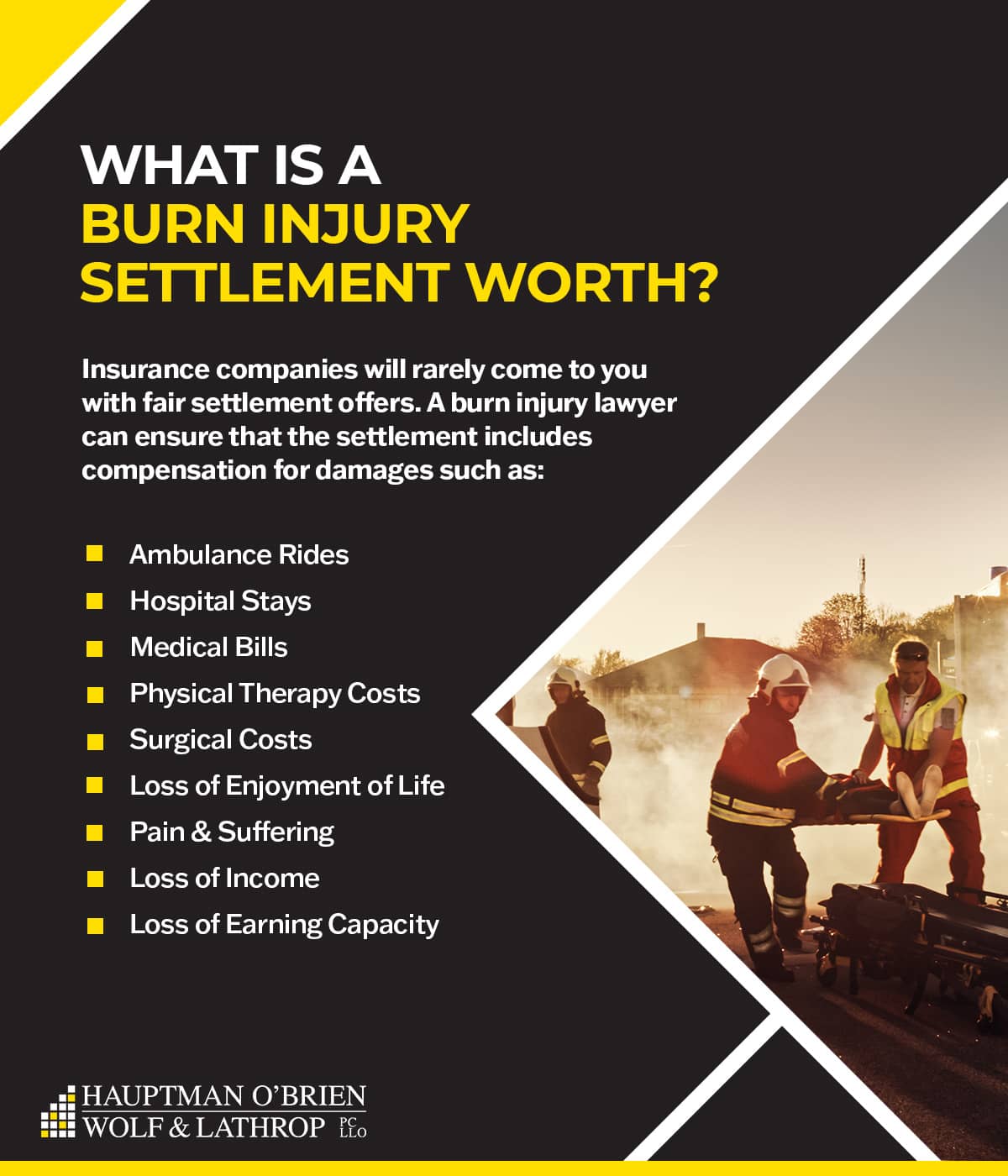 At Hauptman, O'Brien, Wolf & Lathrop, P.C. we understand the complexity of burn injuries and know how long it takes to complete the treatment process. We document the complete range of medical, therapeutic and rehabilitative services necessary to sustain a burn victim for years, or even a lifetime.
For information to help you and your family in a burn injury lawsuit, and to give you the resources to support the long and difficult recovery ahead, contact one of our experienced burn injury attorneys at Hauptman, O'Brien, Wolf & Lathrop. We can represent you in cases with any of the following characteristics:
Burns and lacerations suffered in motorcycle or other motor vehicle accidents
Workplace accidents involving explosion, electrocution, radiation or chemical exposure
Loss of joint motion due to tissue contracture
Psychological problems, including post-traumatic stress disorder, depression or flashbacks
Vocational rehabilitation due to years out of the workforce during recovery
Physical discomfort, including itching, sensitivity to heat or cold, or intolerance of clothing
Compensation for Burn Injury Victims
The compensation available to you in a burn injury case will be the same as any other personal injury claim. Burn injuries, in particular, can lead to the victim being in severe pain as well as permanent disfigurement. In many burn injury cases, the victim can be compensated for not only physical pain, but also emotional distress due to their injuries. Because of this, settlement values in burn injury cases tend to be higher than other personal injury cases. Depending on the specifics of your case, our attorneys may pursue compensation on your behalf for the following damages:
Ambulance rides
Medical bills
Medical devices
Rehabilitation expenses
Loss of consortium
Loss of enjoyment of life
Pain and suffering
Loss of earning potential
Surgical costs
Missed work
Emotional Distress Awards for Burn Injuries
An emotional distress award takes many factors into account including the severity and extent of the victim's disfigurement. The reason for this is because the victim – based on the severity and extent of the burn injury – will likely suffer from embarrassment, depression, and other emotional issues. As an example, a victim who suffers a badly burned face may receive more compensation than a person who suffers a badly burned back because of the visibility of their disfigurement.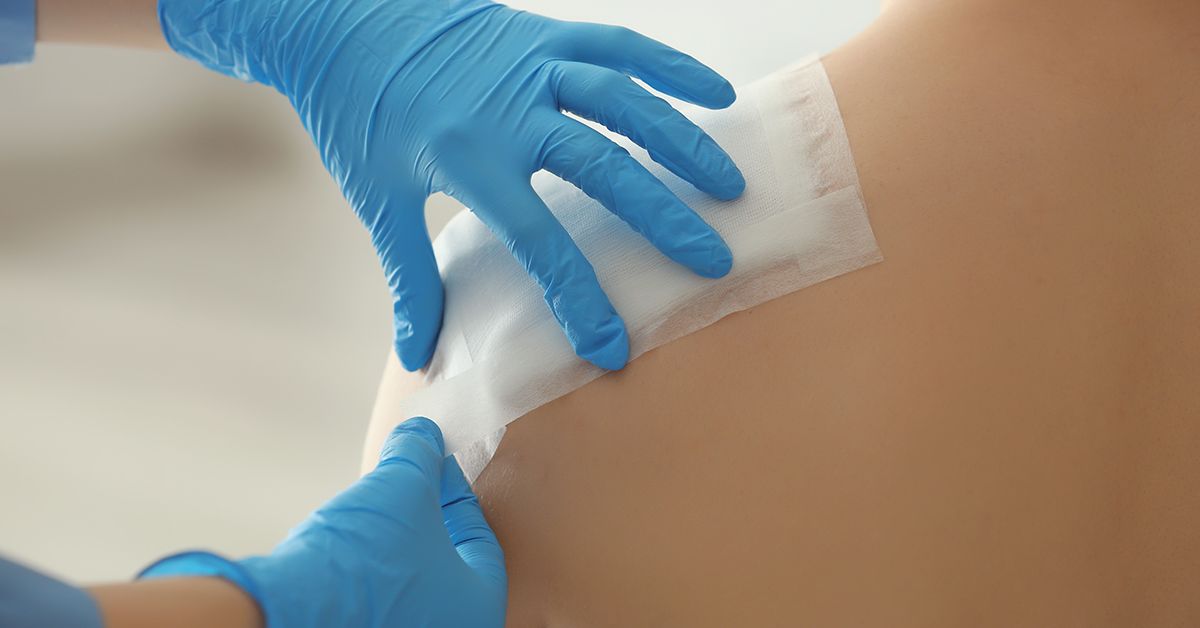 Burn Injury Negligence
Negligence in a burn accident describes a failure by a person, business, or other entity to use reasonable judgment, and due to this negligence, a burn injury was caused. Negligence can also be described as an action or inaction by someone that creates a dangerous situation.
The experienced burn injury lawyers at Hauptman, O'Brien, Wolf, & Lathrop will work extremely hard to prove that the negligent party in your case was responsible for your injuries. Once we prove that negligence caused your injury, we will fight to get you the compensation that is necessary for you to begin to move forward.
Negligence comes in different forms in each burn injury case that we take on. If you have any questions regarding negligence and how it applies to your case, contact us right away so we can sit down and help you understand your case.
Types of Burn Injuries
Burn injuries are typically categorized by one of three levels:
First-degree burns: Comparatively mild burns that affect the epidermis, or outer layer of skin. First-degree burns can be uncomfortable and cause skin reddening on the burn site, but they can usually be treated at home with cool water, a lidocaine-based topical solution, aloe vera, and an antibiotic ointment to prevent infection.

Second-degree burns: Moderate burns that cause redness, swelling, and blistering of the skin. Second-degree burns penetrate more deeply than first-degree burns, and while some second-degree burns can be self-treated it's advisable to see a doctor if a large area of skin is affected or the burn site seems infected.

Third-degree burns: Severe burns that penetrate multiple layers of skin tissue and can result in swelling, blistering and scarring. Third-degree burns require emergency medical treatment, and can have life-changing impacts on victims.

Common Causes of Burn Injuries
Burns caused by fire, scalding, electrical accidents, and chemicals happen nearly every day and affect people of all ages. These accidents happen not just inside of a home, but in a variety of settings. Common accidents known to cause burn injuries include:
Car Accidents
When a car accident occurs, gasoline from the engine can spill and ignite, causing the car and the car's occupants to burst into flames. According to the United States Fire Administration, fires caused by car, truck, and motorcycle accidents account for nearly 17% of fires responded to. On average, vehicle fires cause nearly 500 deaths and 1,300 injuries on a yearly basis.
Defective Products
As consumers, we expect all of the products we use on a daily basis to work properly. However, sometimes, products can malfunction causing them to overheat, burn, and start a fire. Many products that malfunction can cause burn injuries, especially those that use batteries or power outlets.
Electrocution Accidents
Jobs in construction, electrical, and oil are extremely dangerous. Many burn injuries happen in these professions each year. When a worker is exposed to an electrical current, the electricity running through the body can cause severe damage to the worker's cardiovascular system, respiratory system, and central nervous system. Electrocution often causes death.
Gas Explosions
Gas explosions are becoming more and more concerning across the United States. They can occur on work sites, in homes, and in any other place with propane tanks, gas furnaces, and water heaters.
Burn Injury Facts
Burn injuries are very common in the United States. The American Burn Association reports that there are nearly 500,000 burn injuries that require medical attention each year in the US. Because burn injuries have a very high survival rate, living with one can be one of the more painful experiences for someone to endure. According to the ABA, the most common causes of burns that happen across the United States include:
Fires: Around 50% of all burn injuries result from contact with fires. Fire/smoke inhalation caused 3,275 deaths in 2016)
Thermal Burn Injuries: Around 8% of burn injuries result from contact with hot irons or ovens.
Scalding Burn Injuries: Around 30% of burn injuries are caused by steam, boiling water and coffee.
Electrical Burn Injuries: Nearly 5% of burn injuries result from accidental contact with a live wire or other live electrical equipment.
Chemical Burn Injuries: Around 3% of burn injuries result from contact with dangerous and harmful chemicals.
The rest of the burn injuries that occur nationwide are a result of things like sun exposure, inhalation, and other accidents.
According to the American Burn Association, more men are injured and killed in fires than women across the United States.
Free Consultation with a Burn Injury Attorney
If you need advice and representation to pursue your rights in a severe burn case, contact us today for a free initial consultation. We will listen to your story, ask pertinent questions and give you an honest assessment of your case. If it merits legal action, we will represent you at no cost, collecting a fee only if you win your case. Our attorneys are zealous advocates for people who have been injured because of the negligence or carelessness of other individuals or organizations. We will represent your best interests with passion and purpose.
For your convenience, we offer home, hospital and nursing home visits. Our team of professionals at Hauptman, O'Brien, Wolf & Lathrop will provide you with the experience, strategy, and commitment that protect your rights and claims.
Contact one of our burn injury lawyers today for a free initial consultation on your case. No attorney fees unless you win.
Burn Injury FAQ
How do I file a burn injury claim in Omaha, NE?
If you have suffered a burn injury due to the negligence of another party, you may have the opportunity to recover compensation for your injuries with the help of an experienced burn injury lawyer. The burn injury lawyers at Hauptman, O'Brien, Wolf, & Lathrop have nearly 200 years of combined experience helping victims of accidents recover the compensation they deserve. We will work very hard to do the same thing for you. Contact us now.
Who will pay my compensation for my burn injury?
In most burn injury cases, the victim will receive compensation from the at-fault party's insurance company. It doesn't matter whether or not your burn injury was caused in a car accident or by a defective product, the insurance company that insures the at-fault party will be responsible for paying you compensation.
How much compensation am I entitled to for my burn injury?
Burn injury victims could be entitled to compensation for various damages based on the circumstances of their case. Economic and non-economic damages are available to many victims of burn injuries in Nebraska. Some damages that you may be entitled to include:
Ambulance rides
Hospital stays
Medical bills
Loss of enjoyment of life
Loss of income
Pain and suffering
Physical therapy costs
Surgical costs
Loss of earning capacity
How long will my burn injury claim take to complete?
The length of a burn injury case is virtually impossible to predict. The amount of time your case takes to complete is usually determined by factors including but not limited to your recovery, the collection of evidence, negotiations, and litigation if your case goes to trial. The most important thing for you to do is try and stay patient. You can take comfort in knowing that we will turn over every rock to get you the compensation you deserve. While we handle your case, you can concentrate on healing.
Should I accept an insurance settlement for my burn injury?
Insurance companies are never looking out for your best interest. They will rarely come to you with fair settlement offers. The truth is, before you speak to anyone involved with an insurance company, you should first speak with one of our burn injury lawyers. It is important to note that if you accept a settlement offer from an insurance company, you will be barred from receiving further compensation for your burn injury in the future. Before speaking with anyone about the specifics of your accident, speak to one of our lawyers today.