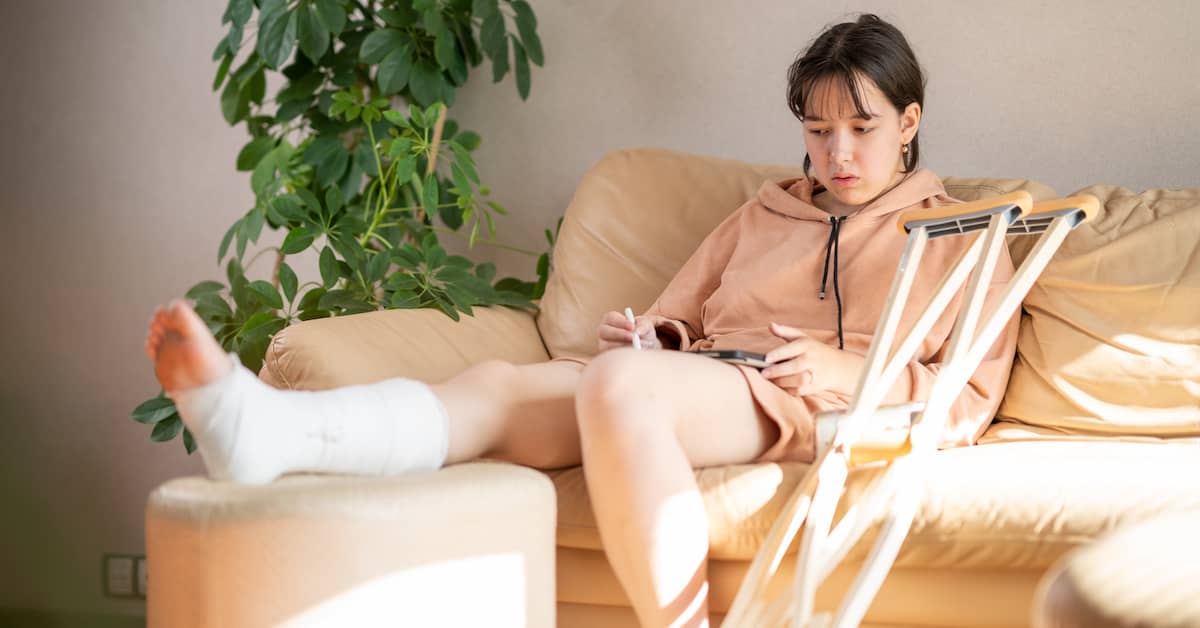 A personal injury accident attorney handles claims on behalf of individuals who have been hurt through no fault of their own. Many different accidents can lead to personal injury, leaving victims with significant financial losses and physical, mental, and emotional hardships.
You may be able to recover compensation by filing a personal injury claim. However, it can be difficult to know whether you have a viable case until you talk to a personal injury accident attorney.
Hauptman, O'Brien, Wolf & Lathrop handles a wide range of personal injury claims on behalf of clients in Omaha, Sarpy County, and throughout Nebraska and Iowa. Please call (402) 241-5020 today for a FREE consultation.
Are You Entitled to Personal Injury Compensation?
Broadly speaking, there are two key elements to consider when determining whether an accident gives rise to a personal injury claim:
The accident results from someone else's negligence
AND
The accident results in physical injuries that require medical attention
1. Did the Accident Result from Someone Else's Negligence?
Most personal injury claims are rooted in the law of negligence. If a person, company, or other entity is negligent and this negligence causes someone else harm, then the negligent party or parties may be held liable.
So, what constitutes "negligence"? Under Nebraska law, negligence can take many different forms. Some of the most common forms of negligence include:
This is not an exhaustive list. Negligence can take many additional forms. If you have been seriously injured under any circumstances and you believe someone else is to blame, you should speak with a personal injury accident attorney about your rights.
2. Did the Accident Result in Physical Injuries?
The second key element of a personal injury claim is proving that the negligence of another party caused your injuries. Causation can be difficult to prove, but a knowledgeable lawyer can collect evidence and consult experts to demonstrate how the actions of the defendant(s) caused you harm.
Most personal injury litigation stems from accidents that lead to severe, life-altering harm. Although you do not need to suffer a catastrophic injury to be entitled to compensation, it is important to balance the financial burdens you are facing against the challenges involved in pursuing a personal injury claim.
Examples of serious injuries that can result in significant medical expenses, loss of earnings, pain and suffering, and other losses that could be recovered in a personal injury claim include:
Concussions (and other traumatic brain injuries)
Eye, ear, and nose injuries
Neck and back injuries
Bone fractures and dislocations
Internal bleeding
Loss of digits and limbs
Nerve damage
Organ damage
Severe cuts requiring stitches or sutures
Soft tissue injuries (sprains, strains, and tears)
If you sustain any of these injuries in an accident that was not your fault, you may be entitled to compensation. You should speak to a personal injury accident attorney promptly to understand your legal rights and options.
Recovering personal injury damages usually involves going up against one or more insurance companies. An experienced lawyer will seek to settle your case or, if necessary, file a lawsuit and go to trial.
Do You Have a Personal Injury Claim for an Accident in Nebraska?
Generally speaking, you will need to establish that the other party or parties were negligent to recover compensation for an accident. Proving negligence requires evidence of the following:
Duty of Care. This is the obligation one party has to another to act in a reasonably safe manner.
Breach. A breach of the duty of care is an unacceptable deviation from the actions expected of a reasonable person in a given situation.
Causation. As discussed above, it must be shown that the negligence of the defendant(s) caused your injuries.
Damages. Finally, evidence must be presented of the losses you have sustained.
If each of these elements is satisfied, you can take legal action. To recover maximum compensation, your attorney needs to present evidence of how the accident has affected your life to date and how it will continue to impact you long-term.
Speak to a Personal Injury Accident Attorney Today
Personal injury law encompasses a broad range of accidents for which individuals can seek recompense for their injuries. It is important to have a thorough understanding of the available legal remedies after any type of accident.
The attorneys at Hauptman, O'Brien, Wolf & Lathrop have more than 200 years of combined experience. We are the most experienced personal injury law firm in the Omaha area, serving clients who have been injured in many different circumstances.
Our focus is on protecting your rights and safeguarding your future. We review your case for FREE, identify any claims you have, and take action against all liable parties and their insurers.