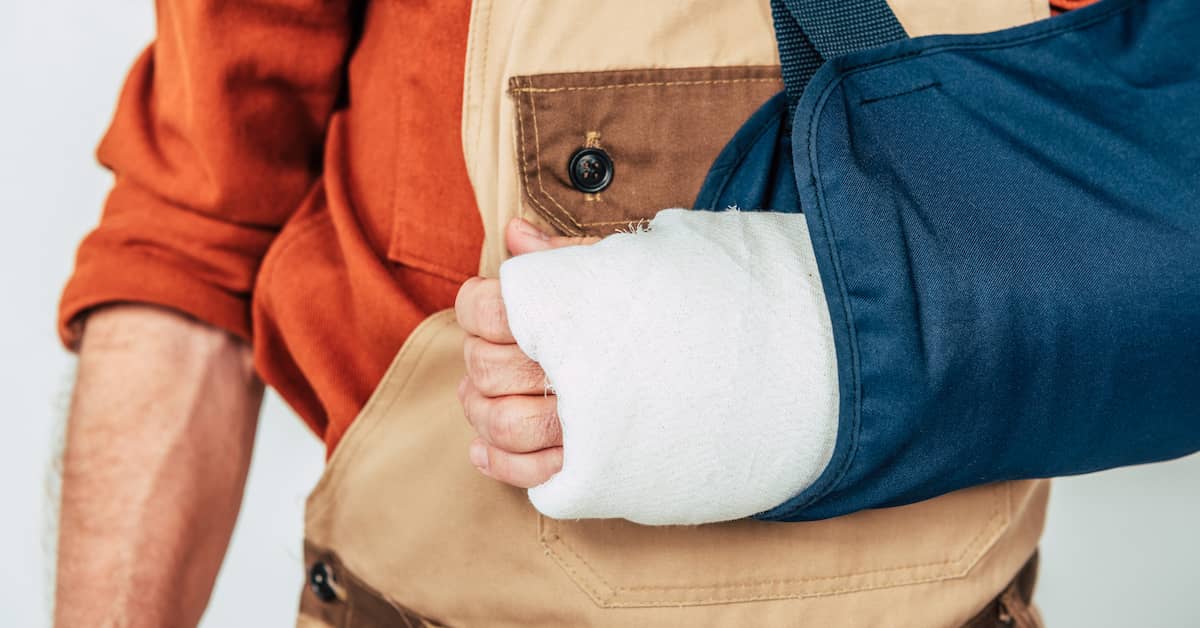 Lawyers at a workers' comp firm can help you recoup the costs of an injury on the job. Although workers' compensation pays some of your lost wages while you recover, it may be necessary to explore other legal options to make up for other expenses you have incurred.
Understanding your legal rights after a workplace injury can be challenging. A knowledgeable lawyer can explain the benefits you may be entitled to for the time you miss from work, as well as additional claims you may be able to pursue.
Hauptman, O'Brien, Wolf & Lathrop is a workers' comp firm with the experience and resources to help you maximize your compensation after a work-related injury. Call (402) 241-5020 today for a FREE case review.
If I Get Injured at Work, Do I Get Paid?
There are several factors that determine whether workers' compensation will cover your lost wages after a work injury. Some of the most important factors are:
Are you an "employee" (as opposed to an "independent contractor")? Employees in Nebraska are generally eligible for workers' comp, while independent contractors are not. If you receive a weekly or bi-weekly paycheck, you are most likely classified as an employee.
Did you get hurt on the job? According to the Nebraska Workers' Compensation Court, workers' comp only covers injuries that are "caused by an accident or disease that arose out of and in the course of . . . employment." This means that you must (a) suffer an injury on the job or (b) develop an occupational illness to qualify for workers' comp.
Does your employer provide workers' comp coverage? Nebraska law requires most employers to provide workers' comp coverage. Your employer should have information concerning how to report an injury on the job and who the insurance carrier is.
If your answer to each of these questions is "Yes," then you likely have a claim for workers' comp. If your answer to any of these questions is "I don't know," you should talk to an attorney before making any decisions about whether to file a claim for benefits.
How Much Does Workers' Comp Pay?
The amount workers' comp pays depends on each employee's individual circumstances. This includes:
The employee's average weekly wage
Whether the employee's injury results in partial or total disability
How long it takes the employee to recover (if a full recovery is possible)
To find out what benefits you are entitled to receive, you should discuss your workers' comp claim with an attorney at a reputable workers' comp firm. An experienced lawyer can determine what you are entitled to and ensure that your benefits are properly calculated.
When Does Workers' Comp Start?
When you have a workers' compensation claim, you are entitled to medical benefits from the day you get injured on the job. You can (and should) see your doctor right away, and you should let your doctor know that your medical bills are covered by workers' comp. As the Nebraska Workers' Compensation Court explains, injured workers "should promptly submit expenses for medical care to their employer or to the insurer for payment."
The rules governing disability (wage replacement) benefits are different – and more complicated. In Nebraska, wage replacement benefits begin:
"[O]n the eighth calendar day of disability, after a seven-day waiting period. If disability (either temporary or permanent) continues for six weeks or longer, then benefits are payable for the waiting period."
In other words, if you miss at least eight days from work due to a job-related injury or illness, your wage replacement benefits start on the eighth day. If you miss seven days or less, then you are not entitled to any wage replacement benefits. However, if you miss at least six weeks of work, then you are entitled to an additional payment for the first seven days that were not previously covered.
How Long Does Workers' Comp Last?
The answer to this question is also complicated. Generally speaking, you are entitled to continue receiving workers' comp benefits until you get better and can return to work. But, if you reach your "maximum medical improvement" or get diagnosed with a permanent disability, then different rules apply.
Contact an Attorney at Our Workers' Comp Firm Today
Workers' compensation claims can be much more complicated than they initially seem. You may be entitled to significant benefits for missed work, but you likely won't be aware of what you are owed until you speak to an attorney.
Hauptman, O'Brien, Wolf & Lathrop is the most experienced and respected personal injury law firm in the Omaha area. In addition to helping clients navigate the complexities of the workers' compensation system, we explore additional claims that may arise when third-party negligence causes a workplace accident.
Contact Hauptman, O'Brien, Wolf & Lathrop today for a FREE case review. Our workers' comp firm serves Omaha, Sarpy County, and all of Nebraska and Iowa.