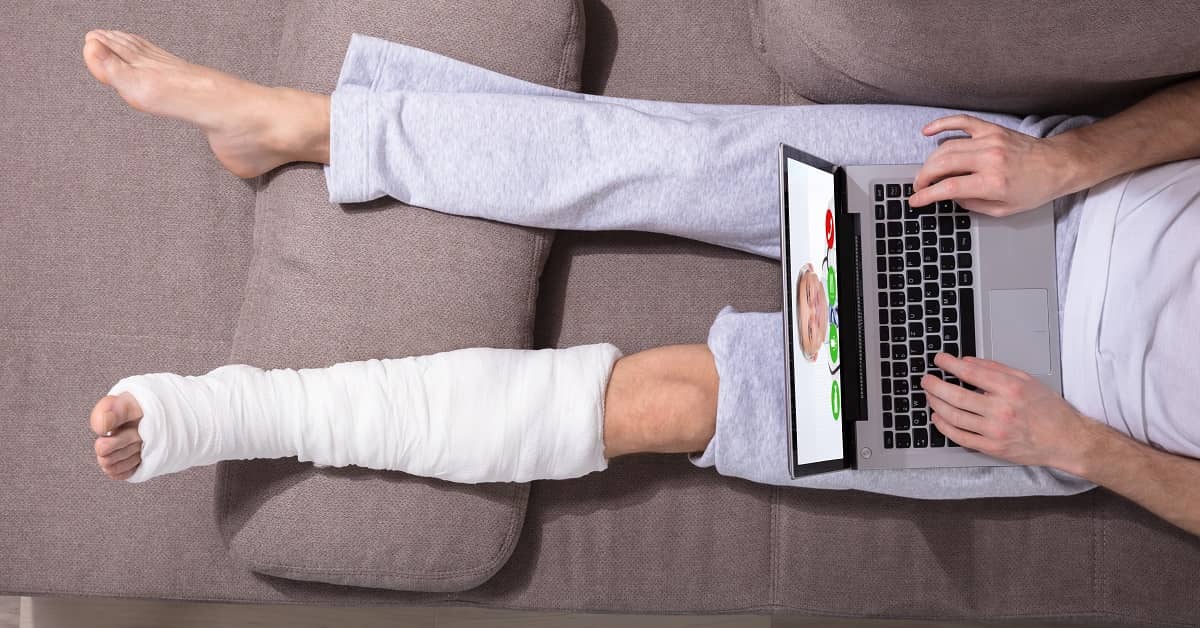 Personal injury law encompasses a wide variety of different claims. Depending on the circumstances, a negligent individual, employer, property owner, medical practitioner, or manufacturer (to name a few) may be responsible for injuries sustained in an accident. Injured individuals can recover compensation through claims against the liable party or parties.
No two personal injury cases are identical. It is important to speak to a personal injury attorney about how you were hurt, who may be held liable, and how you can pursue damages.
The attorneys at Hauptman, O'Brien, Wolf & Lathrop have more than 233 years of combined experience handling a variety of personal injury claims. Keep reading for more information about the types of injury cases we commonly handle or contact us today for a free consultation.
Auto Accidents
Auto accidents, unfortunately, are far too common. It should come as no surprise they are the most common type of personal injury case.
Drivers often act in a number of careless ways, from speeding to driving drunk to texting while driving. This behavior can lead to serious, life-altering accidents. If this happens, the negligent driver should be held responsible for the resulting damages.
In some cases, the driver may not be the only party responsible for the accident. For example, if the driver was on the job at the time of the accident, his or her employer could be at fault as well.
This situation is common in cases involving truck accidents. For example, trucking companies sometimes push their drivers to stay on the road longer than they are legally allowed, which can lead to accidents caused by drowsy driving.
Workplace Injuries
Most employers in Nebraska are required to carry workers' compensation, and for good reason – thousands of workers are injured on the job throughout the country every day. When this happens, it shouldn't be impossible to support your family or pay your medical bills.
However, workers' compensation claims are sometimes denied, or your workers' compensation benefits may not be enough to cover your losses. In these cases, you may be able to appeal a denied claim or pursue a third-party claim to recover additional compensation.
In either case, you should speak with a workers' compensation attorney who can review your situation and advise you of your legal options.
Premises Liability Claims
Premises liability claims – slip and falls being the most common type – focus on the negligence of property owners who have a duty to ensure their properties are safe for visitors and patrons. When they fail to do so, serious injuries can occur, from broken bones to traumatic brain injuries.
Parties that may be responsible for slip and falls include store owners, landlords, property managers, and homeowners. Causes for slip and falls can vary, from broken stairs and poor lighting to pool accidents and inadequate security.
The important principle is negligence – proving that an individual had a responsibility to keep the property safe and neglected to do so. With slip and falls, this can be complicated since the mere presence of a hazard is not enough to prove negligence. You must prove that the other party either knew about the hazard and chose not to remedy it or should have known about the hazard but did not.
Medical Malpractice
We rely on medical professionals for our well-being. We trust them to diagnose conditions accurately, provide expert treatment at the right time, and keep us informed about our health conditions.
Unfortunately, that doesn't always happen. Medical practitioners sometimes neglect their patients' health and well-being, leading to serious repercussions and even death. When this happens, it can lead to additional medical expenses, lost income, pain and suffering, and more.
Negligent medical professionals should be held accountable for these damages when they fail to uphold their duty. Medical malpractice claims are complex matters requiring knowledgeable legal guidance.
Defective Product Claims
Companies that design and manufacture products are required to ensure the safety of the products they make. That said, companies sometimes cut corners and produce products that are dangerously designed or manufactured poorly. They may fail to appropriately warn us of the dangers their products may pose.
When this happens, injured consumers and their families may be entitled to compensation through a defective product claim. Product liability cases can encompass virtually any type of consumer product, from tainted medication to flawed seatbelts.
Contact a Personal Injury Lawyer Today
Drivers on the road, property owners, business owners, medical professionals, manufacturers, and other parties all have a responsibility to use reasonable care. When they fail in this duty, the outcomes can be catastrophic.
The personal injury attorneys at Hauptman, O'Brien, Wolf & Lathrop are committed to pursuing full compensation on behalf of those who have been injured by another's negligence. We recognize the challenges you and your family may be facing, and our team is here to help.
Please contact Hauptman, O'Brien, Wolf & Lathrop by calling (402) 241-5020 today for a free consultation. Our personal injury lawyers serve clients in Omaha, Sarpy County, and all of Nebraska and nearby Iowa.