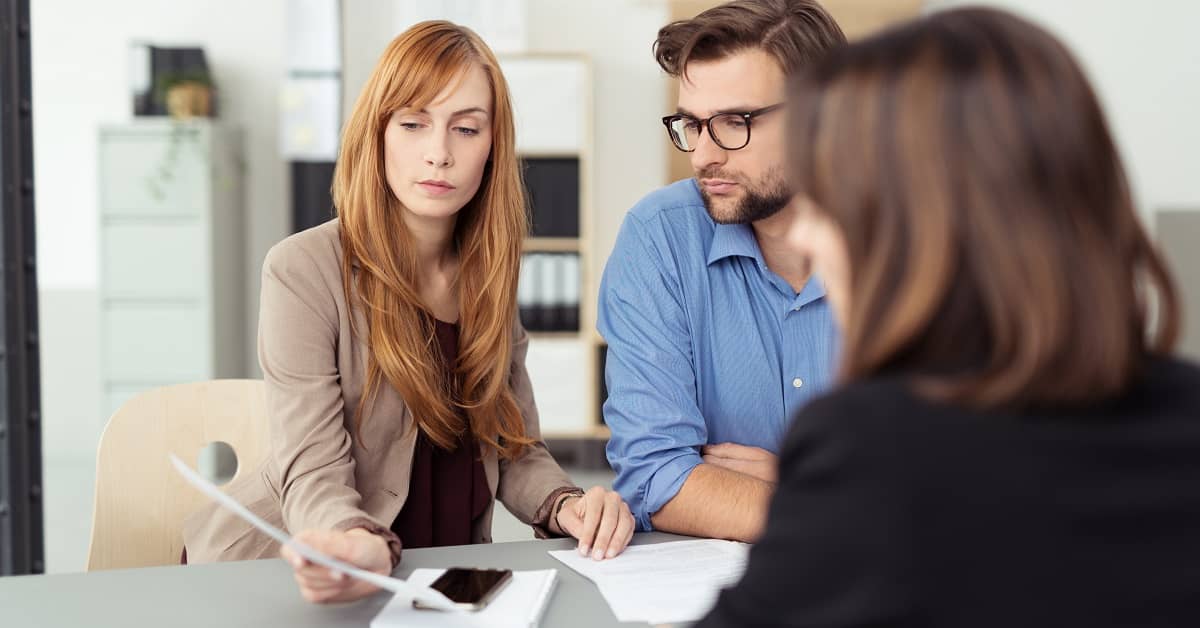 Being seriously injured is a difficult, disorienting experience. You may be facing substantial medical bills, you may not be able to work, and you might even be facing long-term changes to your life. You may also be unsure how to move forward, especially if someone else's negligence caused your injuries.
If you are facing this situation, it is in your best interest to speak to a personal injury lawyer as soon as possible. An experienced injury lawyer can advise you of your legal rights, discuss the damages you may be able to recover, and more.
For a free consultation with the personal injury lawyers at Hauptman, O'Brien, Wolf & Lathrop, please call (402) 241-5020 today. We serve clients in Omaha, Sarpy County, and throughout Nebraska and Iowa.
Your Injuries Are Serious
In accidents where injuries and the associated damages are minor, the need for an attorney may not be as urgent. On the other hand, if your injuries are serious, resulting in substantial medical bills, the stakes can be very high.
It can be difficult to fully understand the extent of your injuries and ensure you are fairly compensated. You should seek compensation not only for immediate medical bills, but also any future medical bills you will face, such as therapy and rehabilitation.
Ultimately, your focus should be on getting better, which is made that much harder if you try to handle the case on your own. A personal injury lawyer will not only fight for maximum compensation on your behalf but also allow you to focus on healing.
Your Case May Be More Complicated Than You Think
It might be obvious to you that someone else – whether it's another driver, a property owner, or a healthcare provider, to name a few – was responsible for your injuries. However, knowing this isn't enough to win your case. Instead, you will have to prove negligence with solid evidence and a firm understanding of the laws surrounding personal injury cases.
The at-fault party's insurance company will try to pay you as little compensation as possible. Insurance adjusters and lawyers for the insurance company may claim that you are partly at fault for the accident, that your injuries are the result of a pre-existing condition, or even deny liability outright.
For all of these reasons, it is important to contact a personal injury lawyer as soon as possible if you have been hurt by someone else's negligence.
The Settlement Offer May Not Be Fair
In many cases, accident victims don't realize the need for an attorney until they have received a settlement offer from the insurance company. Generally, insurance companies offer less than an injury claim is actually worth.
Insurance companies use "low-ball" settlement offers in an effort to resolve claims with minimal expense. Once you accept a settlement, you are barred from pursuing additional compensation, and the insurer achieves its goal of paying you as little as possible.
Unfortunately, too many accident victims don't understand that they don't have to accept this initial offer. In fact, you don't have to accept any offer from an insurance company, as filing a lawsuit and taking the other party to court is always an option.
An attorney can help you understand what a fair offer would look like, and – if necessary – continue to negotiate with the insurance company on your behalf.
Negotiating a Personal Injury Settlement Is Challenging
One of the major benefits of hiring a personal injury lawyer is understanding the true value of your case. You also have an experienced professional who can calculate your damages past, present, and future, and fight for fair compensation on your behalf.
Insurance adjusters and insurance company lawyers are trained negotiators who understand how to get injured victims to accept less money than they deserve. This is why you need to level the playing field with your own skilled negotiator – a qualified, experienced personal injury lawyer.
Your Personal Injury Claim May Go to Court
If settlement negotiations with the insurance company do not result in a settlement that fairly compensates you for your injuries, you have the option to take your case to court. Successfully trying cases in court requires knowledge and experience, so it is in your best interest to work with a seasoned trial lawyer.
Your attorney will present evidence, examine witnesses, and argue your case before the jury or the judge. Ultimately, the goal of taking your case to trial is to recover the full value of your claim; favorable personal injury verdicts are often higher than what can be achieved via settlement.
Contact Our Personal Injury Lawyers Today
At Hauptman, O'Brien, Wolf & Lathrop, we understand the overwhelming nature of being involved in an accident, and we are here to help. Our personal injury lawyers have over 230 years of combined experience working on injury claims, and we draw upon this experience to protect the rights of our clients and pursue the best outcome in each case.
Please call (402) 241-5020 today for a free consultation with one of our experienced personal injury lawyers. Hauptman, O'Brien, Wolf & Lathrop serves clients in Omaha, Sarpy County, and all of Nebraska and Iowa.