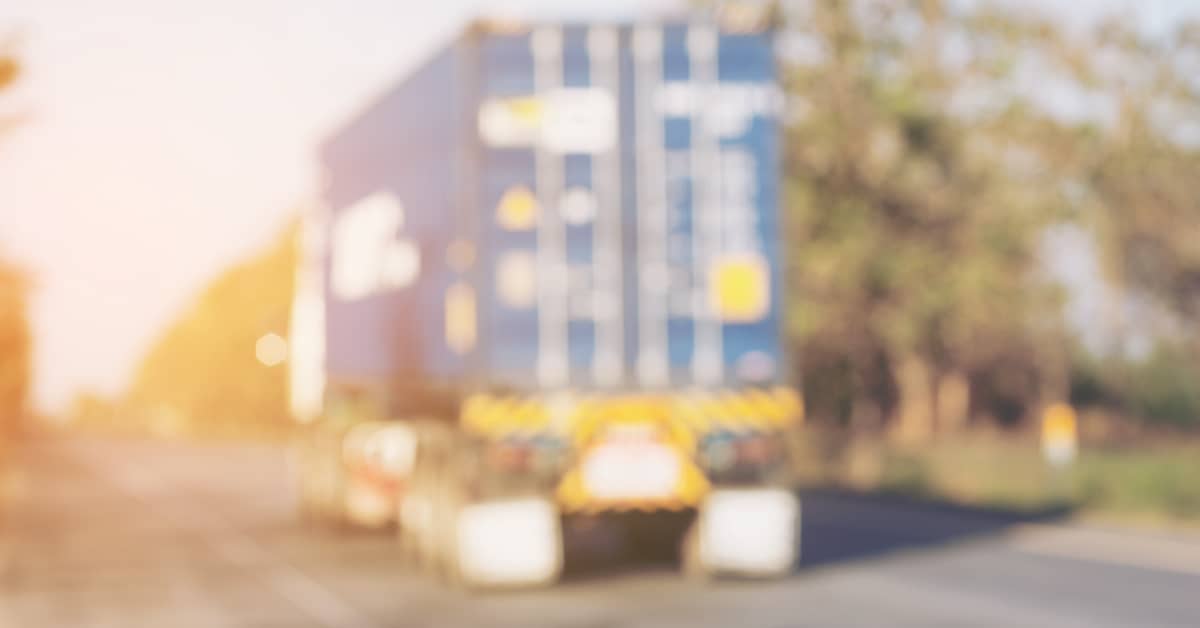 An Omaha truck accident lawyer can investigate on your behalf to determine what caused the crash and who is responsible. Truck accidents often result in life-altering injuries that can make it difficult for victims to collect evidence at the scene. Furthermore, fault for a trucking accident is a complicated and challenging issue.
Determining fault for a truck accident is a multi-step process that requires legal knowledge and forensic expertise. This means that you will need to engage a law firm to investigate the accident for you.
When you engage a law firm, the firm might send a forensic investigator to the scene of the crash. Your attorney will examine the evidence to determine what additional steps are necessary to assert your legal rights.
To speak to an Omaha truck accident lawyer, call (402) 241-5020 today for a FREE case review. Hauptman, O'Brien, Wolf & Lathrop serves clients throughout Nebraska and Iowa.
7 Steps for Determining Fault in a Truck Accident
While every case requires a custom-tailored approach based on the facts and timing at hand, determining fault in a truck accident generally consists of the following seven steps:
1. Conducting an Investigation at the Crash Site
Several forms of critical evidence may be available at the crash site. Skid marks, damaged guardrails or road signs, debris on the road or on the shoulder, and various other types of physical evidence may still be available if you engage a law firm promptly. Examining traffic patterns, visibility, road conditions, and various other factors may help with determining the cause of the accident as well.
2. Examining Each Vehicle Involved in the Collision
After a truck accident, it will be important to have an expert thoroughly examine each vehicle involved in the crash. This includes not only inspecting the location and extent of the damage to each vehicle but examining each vehicle for signs of defects as well. If a vehicle defect played a role in the accident, then the vehicle manufacturer could be liable.
3. Obtaining the Truck Driver's Employment Records and Driver Log
Operating an 18-wheeler or other large commercial truck requires special training and licensing. Unfortunately, many truck drivers lack the training and experience needed to operate their big rigs safely. If the trucking company hired an unqualified driver—or if the trucking company forced or encouraged the driver to log too many hours behind the wheel—then the trucking company could be financially responsible for the subsequent accident.
4. Obtaining the Truck's Maintenance History and Shipping Manifest
Inadequate maintenance can also lead to truck accidents. Failure to replace worn tires or brakes, failure to fix engine and transmission issues, and failure to replace aging parts are all common—and potentially dangerous—errors. Cargo loading issues (i.e., overloading the truck or failing to properly secure or pressurize the truck's cargo) can lead to dangerous accidents as well. Depending on the specific issue involved, the trucking company, the shipping company, and/or a maintenance provider could be deemed at fault in the crash.
5. Obtaining All Drivers' Cell Phone Records
Distracted driving is a leading cause of roadway accidents. When investigating a truck accident, it may be important to obtain the cell phone records of each driver involved. If distracted driving was to blame, then the distracted driver (as well as the distracted driver's employer) can—and should—be held accountable.
6. Examining Video Footage, Photos, and Other Evidence
If available, video footage and photos from the crash site can all be extremely helpful for proving who is responsible for a truck accident. This includes traffic camera and surveillance camera footage, dash camera footage, and cell phone photos and video taken by drivers, passengers, and witnesses.
7. Interviewing or Deposing Witnesses (Including the Truck Driver)
Finally, witness testimony can be a key form of evidence in truck accident cases. Your lawyer may be able to interview witnesses who saw what happened, as well as taking the depositions of the truck driver, the trucking company's representatives, and other individuals as well. If the truck driver or trucking company acknowledges errors that led to the accident, this could provide a significant advantage in settlement negotiations.
Analyzing the Evidence to Determine Fault in a Truck Accident
After gathering all of the available evidence, an Omaha truck accident lawyer will analyze the evidence to determine all of the parties at fault. It is very possible that multiple parties could share liability for the crash.
Once your lawyer performs this analysis, he or she can initiate legal proceedings against the defendant(s). This may consist of settlement negotiations and potentially taking your case to trial.
Contact an Omaha Truck Accident Lawyer Today
Fault is a complex issue in truck accident claims. Without qualified legal assistance, it is easy to overlook evidence of errors or wrongdoing that can expose one or more parties to liability. You will not be able to obtain maximum compensation for your injuries or damages if all of the defendants are not identified.
Hauptman, O'Brien, Wolf & Lathrop has the experience and results to help with your case. Our attorneys have more than 200 years of combined experience, making us the most experienced personal injury law firm in the Omaha area.
Truck accident cases require significant knowledge, skill, and resources. Our firm knows what it takes to win these cases, and we will take on all of the parties at fault to obtain the optimal result for you.