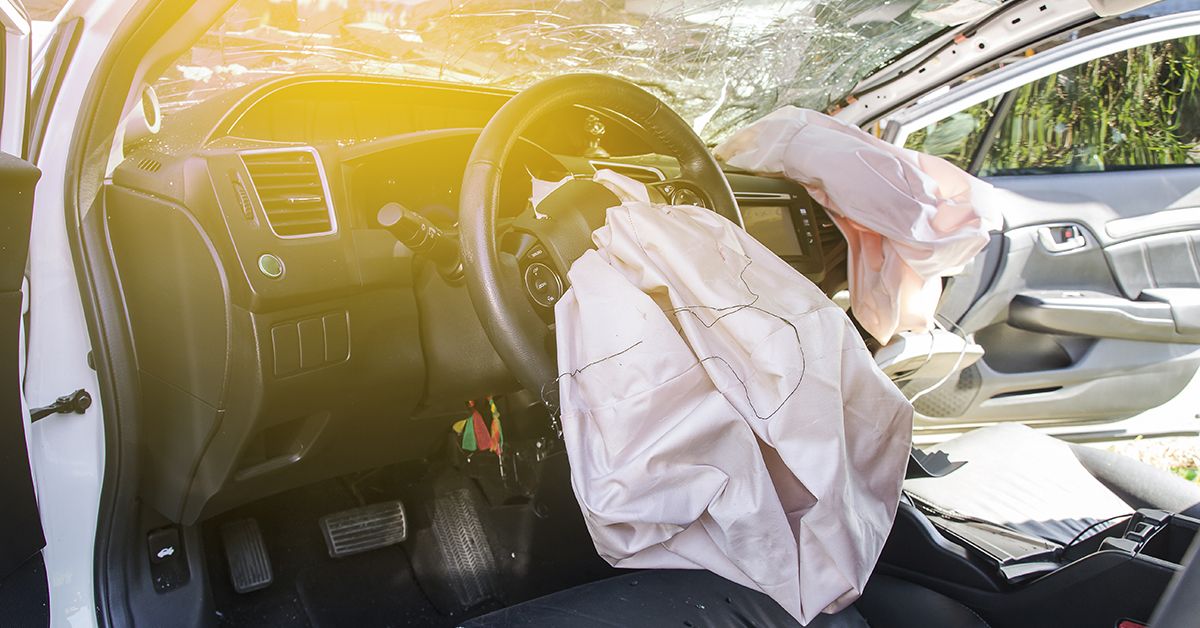 Nebraska is a "tort state," which means the at-fault party in an auto accident is responsible for compensating injured parties for their losses. (Nebraska is not a no-fault state for purposes of auto insurance.)
In most auto accidents in Nebraska, the at-fault driver's auto insurance policy becomes the primary source of compensation for everyone injured in the accident. Each victim submits a third-party claim (along with medical bills and other evidence) to the at-fault driver's insurance provider and then makes a demand for full compensation.
In the all-too-common event that the insurance company refuses to provide full and fair compensation up front, the victim may need to file a lawsuit against the insurance provider.
Alternatively, an experienced Nebraska truck accident attorney may be successful in negotiating an advantageous settlement with the insurance company while sparing both sides the time, expense, and frustration of a formal trial. In fact, here at Hauptman, O'Brien, Wolf & Lathrop, P.C., we have been successful in resolving the majority of our clients' auto accident claims outside of court.
Studies have shown that auto accident victims who hire an attorney are more likely to recover a larger amount of compensation than those who do not.
Who Is Responsible for Compensating Me After a Trucking Accident in NE?
Truck accident claims can be much more complex than some other auto accident situations. While the victim may have a claim against the truck driver individually, liability might also extend to additional corporate parties, including:
The driver's employer
The company that owns and operates the truck fleet (if different from the employer)
The insurance provider(s) for the employer / carrier company
Governmental entities
The truck manufacturer
Other negligent drivers and their insurance providers
Depending on the circumstances, you might also have a claim against your own insurance provider (for example, you might file a claim under your underinsured motorist policy, if you have one).
Can I Be Compensated for Pain and Suffering? Is That the Same Thing as Medical Bills?
If you've been injured in a truck accident in Nebraska because of someone else's negligence, you are entitled to reimbursement for all of the hospital bills, doctor bills, medication costs, and other medical expenses you incur as a result of the accident. This includes ambulance fees, medical imaging or radiology fees, laboratory and diagnostic fees, etc.
Beyond such reimbursement, you might also be entitled to compensation for your physical pain, mental anguish, and emotional distress. The courts in Nebraska recognize this kind of suffering, and even though such damages do not have a clearly demonstrable economic value, the court will do its best to assign a fair dollar amount to the plaintiff's pain and suffering.
Part of our job as Omaha truck accident attorneys is to fight to maximize the dollar amount assigned to our clients' pain and suffering damages — whether in settlement negotiations or at trial.
Every case is different, so the amount of money available depends on the facts and circumstances of the accident.
Can I Get Compensation for the Time I Miss from Work? What if I Lose My Job?
Compensation for truck accidents in Nebraska includes lost income due to time away from work. That includes work you've already missed and work you are likely to miss in the future as a direct result of the accident.
If the accident renders you unable to keep your job or stay in the same line of work, you may also be able to claim compensation for those losses, including the diminishment in your quality and enjoyment of life.
What Other Losses Can I Be Compensated for?
In addition to the various damages discussed above, compensation for truck accidents in Nebraska might also include:
Physical therapy, rehabilitation, and/or chiropractor visits
Counseling costs
Cosmetic and/or dental work to repair disfigurement
Emotional distress associated with a change in your appearance or abilities
Loss of consortium, if the accident makes it impossible for you to enjoy affection and sexual relations with your spouse in the same way
Property damage, including damage to your vehicle and any personal property inside the vehicle
Because every accident is different, you may be entitled to damages beyond those listed here. Likewise, some of the damages we have described in this article may not apply to your claim.
To get a better understanding of the specific damages that might be available in your individual legal matter, we encourage you to schedule a free case review with the Omaha truck accident attorneys at Hauptman, O'Brien, Wolf & Lathrop, P.C.
What Compensation Is Available to Relatives After a Fatal Truck Accident in NE?
Sadly, truck accident fatalities are not uncommon. If you have lost a loved one in a truck accident in Nebraska, let us begin by telling you how sorry we are for your loss. These accidents are heartbreaking, and the truth is that no insurance claim, court action, or compensation award can begin to make up for the terrible loss you have suffered.
Nebraska wrongful death law allows certain family members to recover compensation after a fatal truck accident. Available damages might include:
Loss of love and affection
Loss of consortium (by a spouse)
Loss of household services
Loss of financial support / future earnings
Additionally, the deceased's estate may be able to recoup losses associated with the death, including:
Funeral costs
Burial expenses
Medical bills incurred between the injury and the death
Lost wages the deceased experienced between the injury and the death
Pain, suffering, and emotional distress the deceased suffered between the injury and the death
What Is the Cap on Compensation for Truck Accidents in Nebraska?
Unlike many other states, Nebraska does not cap personal injury damages in truck accident cases. There is no statutory limit or "ceiling" on the amount of money a truck accident victim can recover for economic damages (e.g. medical costs, lost income, etc.) or non-economic damages (e.g. pain and suffering, emotional distress, etc.).
Of course, courts cannot award unreasonable amounts of money. Whether your claim is resolved through negotiations, a mediation, or at trial, the amount of compensation you receive will be based on the facts of the case, the available evidence, and the relevant law. An attorney can help to assert compelling arguments for larger amounts of compensation based on the merits of your claim.
While state law does not cap compensation for truck accidents in Nebraska, as a practical matter, your recovery may nevertheless be subject to the defendants' insurance policy limits. (In some cases but not all, there may be additional avenues for recovery beyond the insurance limits.)
We must also note that, while punitive damages are not common in truck accident cases, if they are awarded, punitive damages in Nebraska must always be proportionate to the harm suffered by the plaintiff and cannot be unreasonable or excessive.
Finally, while it is not a "cap" per se, we must also note that if you are found to have been partially at fault for your accident, your total damages may be reduced accordingly.
Schedule a Free Case Review with an Omaha Truck Accident Lawyer Today
At Hauptman, O'Brien, Wolf & Lathrop, P.C., our goal is always to get our clients the largest amount of financial compensation available. We are a Nebraska personal injury law firm with years of experience and a record of getting injury victims the compensation they deserve in the majority of our cases.
To schedule a free case review with an experienced Omaha truck accident lawyer in our office, please contact Hauptman, O'Brien, Wolf & Lathrop, P.C. as soon as possible. We do not charge a fee for our services unless and until you win.
We are proud to offer legal representation to accident victims and other injured people all across Nebraska. Give us a call today at (402) 241-5020.