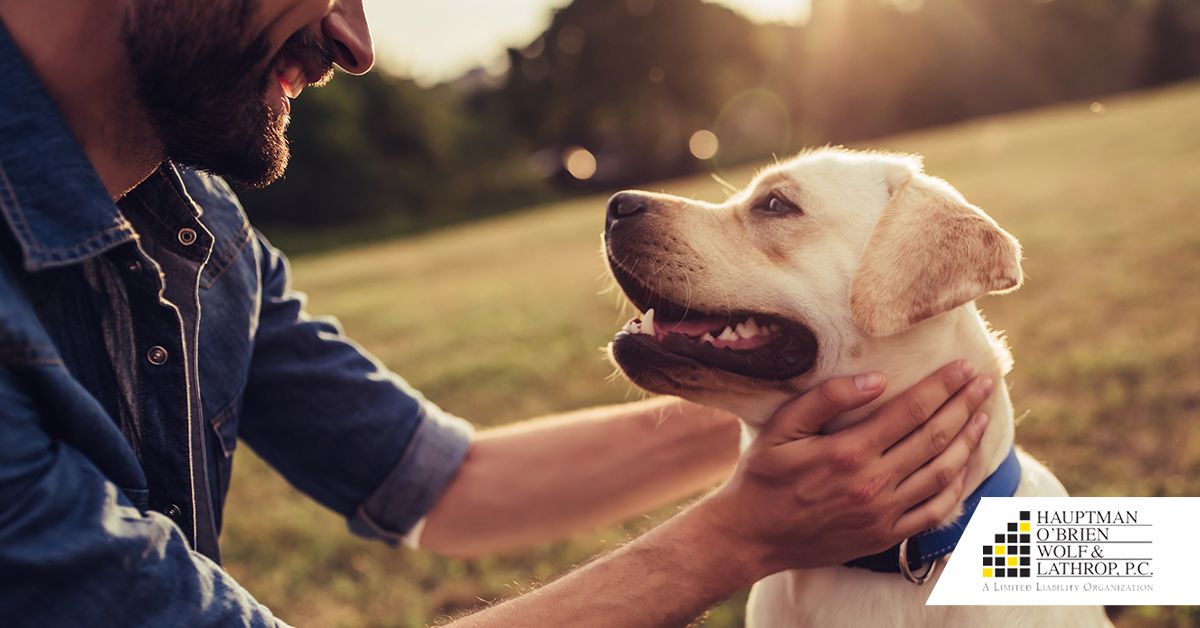 Dog bites can cause catastrophic personal injuries, especially to children who often find themselves at face level with dogs.
Based on the number of dogs in Nebraska and across the country, bites and resulting injuries are relatively rare. But when they do occur, they can be costly; according to research from the American Veterinary Medical Association (AVMA), dog bites contribute to hundreds of millions of dollars in medical expenses each year and account for one-third of all homeowners' insurance liability claims.
Dog Bite Basics
In its recent report Dog Bites by the Numbers, the AVMA provides the following figures:
There are about 70 million dogs in the United States, or roughly 1 dog for every 4.5 people
Approximately 4.5 million people are bitten by dogs each year
About 20 percent of those bitten require medical attention
About 27,000 people each year undergo reconstructive surgery due to a dog bite
There were 31 dog bite-related deaths in 2013
More than 350,000 children between the ages of 1 and 14 were bitten by dogs between 2010 and 2012
The AVMA notes that most dog bites are preventable with proper awareness and supervision.
Dog Bites by Breed
According to an ongoing study of dog bite reports cited by DogsBite.org, the following five breeds are the top contributors to bites that require medical treatment or result in death:
Pit bull
Rottweiler
Bullmastiff
German shepherd
Wolf hybrid
It should be noted that firm statistics regarding dog bites and the breeds that cause them are difficult to find because there is no national system for recording dog attacks; policies and agencies vary by state and municipality, and they do not always account for mixed breeds and the circumstances surrounding the bite.
Dog Bites in Nebraska
More than 300 dog attacks were reported in Nebraska in 2012, the last year for which reliable data is available. According to a 2013 article on Omaha.com, the following five breeds were the biggest perpetrators of bite-related injuries in Nebraska:
Labrador retriever
Strays and unidentified breeds
German shepherd
Boxer
Chihuahua
The disparity in breeds associated with dog bites provides a reminder that any dog can bite depending on the circumstances.
Factors in Dog Bites
Most dog bites that result in treatable, non-serious injuries are the result of incidental or accidental contact that stems from overly aggressive play, stepping on a tail or paw, or interfering with a food or toy; some are the result of humans intentionally provoking dogs.
Dog attacks that involve repeated bites and lead to severe injuries or death are a different story. A study published in the December 2013 Journal of the American Veterinary Association examined more than 200 dog bite-related fatalities and identified common contributing factors that include:
Owner failed to properly restrain or shelter dogs
Owner failed to neuter dogs
Dogs were isolated from regular, positive human interactions
Owner abuse or neglect of dogs
Because dog owners are almost always responsible for damages caused by their pets, owners should be aware of state and local laws regarding dogs. The Nebraska Humane Society offers resources on its responsible pet owners page.
Preventing Dog Bites
The Centers for Disease Control and Prevention (CDC) provides a number of tips for preventing dog bites:
Socialize your dog and undergo obedience training with it
Never leave an infant or small child alone with a dog, even the family pet
Ask permission before approaching a dog you don't know and allow it to sniff you before making contact
Do not disturb a dog that is sleeping, eating or nursing puppies
Do not approach a strange, unsupervised dog
Do not make eye contact with or run from a dog that seems aggressive; talk softly and try to back slowly away to safety
If you are bitten, seek medical attention and report the incident as soon as possible. Try to record as much information as possible about the dog and the circumstances surrounding the bite.
If you or a loved one suffered harm due to a dog bite, please contact Hauptman, O'Brien, Wolf & Lathrop online or call us at 402-241-5020 for your free case consultation. Our skilled attorneys are proud to help personal injury victims from the greater Omaha and Sarpy County, Nebraska, areas.