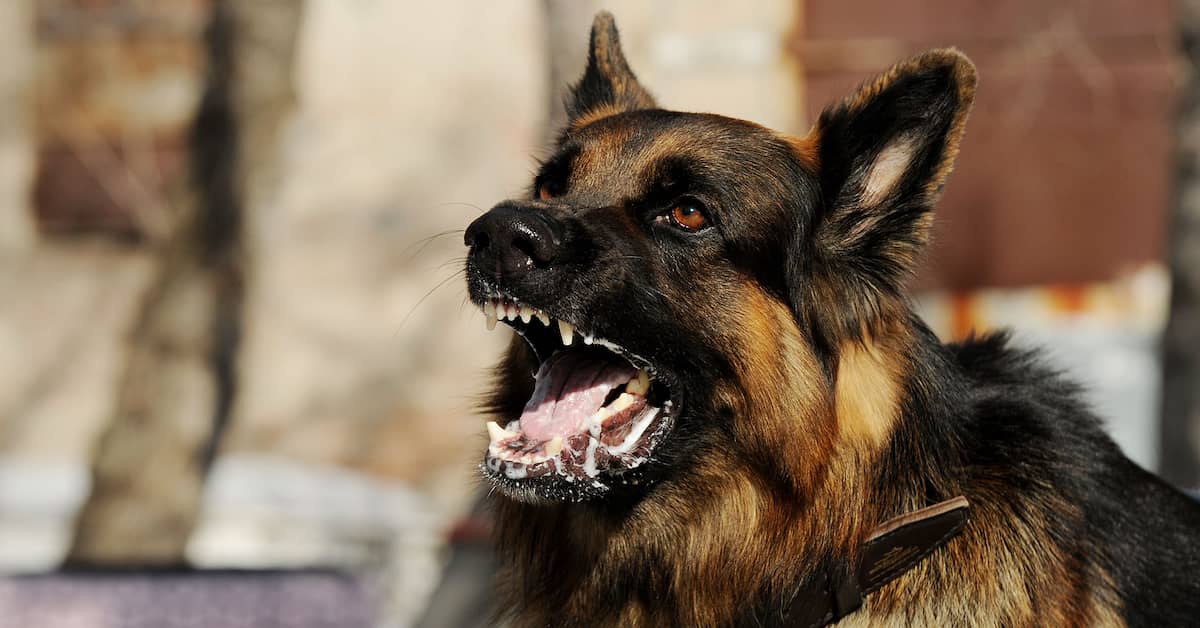 Dog bites can cause devastating injuries. From bone fractures to deep tissue lacerations to nerve damage, dog bite victims often need extensive medical care for their injuries. Recovery can prove to be a lengthy and expensive process.
Tragically, some dog bites prove fatal as well. While fatal domesticated dog attacks are rare in the United States, they do happen. When spouses, parents, and other family members lose their loved ones to vicious dog attacks, their lives are never truly the same (and there is no way to truly compensate for their loss).
When it comes to dog bites, understanding the scope of the problem is an important step toward implementing measures designed to prevent these attacks. It is also important to be aware of your rights if you have been bitten by a dog.
At Hauptman, O'Brien, Wolf & Lathrop, you are not a statistic. We see you as a person who has been harmed and in need of help. Call (402) 241-5020 for FREE to learn how our dog bite lawyers can help.
How Many Dog Bites Are Reported Each Year?
According to the National Safety Council (NSC), there are approximately 4.5 million dog bites in the United States each year. The NSC also reports that close to 20% of dog bite victims are diagnosed with infections.
Along with bone, tissue, and nerve injuries, the risk of infection is a significant concern for dog bite victims. This includes both the risk of bacterial infections (such as staph) and the risk of viral infections (such as rabies).
The non-profit organization DogsBite.org and the Insurance Information Institute (III) have published some notable annual dog bite statistics. For example, according to DogsBite.org and the III:
Nearly 1,000 people seek treatment for dog bites in emergency rooms every single day. This adds up to hundreds of thousands of ER visits for dog bites each year.
Each year, tens of thousands of people are forced to undergo reconstructive surgery to repair significant injuries caused by dog bites.
Each year, homeowners insurance companies pay out hundreds of millions of dollars for dog bite injury claims. The total payout for dog bite claims reached $882 million in 2021.
In 2021, the number of dog bite claims filed under homeowners insurance policies increased by 2.2% to nearly 18,000 claims. Over the past decade, the cost per claim has increased by 39%. The III attributes this to "increased medical costs as well as the size of settlements, judgments and jury awards given to plaintiffs, which are trending upwards."
How Many Dog-Related Deaths Per Year?
According to DogsBite.org, "[i]n the 15-year period of 2005 through 2019, canines killed 521 Americans." Currently, 2019 is the most recent year for which fatal dog bite statistics are available. This means that, on average, 35 people die from dog bites annually.
While this may be a relatively small number, this fact does nothing to provide solace to the families who lose their loved ones too soon. There is simply no justification for any fatal dog attack. When dog owners fail to control their pets, they deserve to be held accountable.
Dog Breed Attack Statistics
It is well-known that certain dog breeds are more dangerous than others. But what many people don't realize is just how dangerous some breeds are. According to the American Animal Hospital Association (AAHA), the five dog breeds that are responsible for the most attacks are:
Pit bull
Mixed-breed
German shepherd
Terrier
Rottweiler
In contrast, the AAHA reports that the breeds that are the least likely to bite adults and children are:
Dalmatian
Pointer
Great Dane
Pekingese
Spitz
Citing multiple academic studies that examined 15 years worth of dog attack data, the AAHA reports that:
"Pit bulls were responsible for the highest percentage of reported bites across all the studies (22.5%), followed by mixed breeds (21.2%), and German shepherds (17.8%). Mixed-breed dogs and pit bulls were found to have the . . . highest average damage per bite. Breeds such as Great Dane and Akita were found to have a lower relative risk of biting; however, the average damage from these bites was [also] high."
Dog Breed Fatality Statistics
With regard to fatal dog bites, the statistics are similar but not identical. Based on the most recent data from DogsBite.org, the dog breeds with the highest percentage of fatal attacks are:
Pit bull (69% of all fatal attacks)
Mixed-breed (13%)
Rottweiler (8%)
Boxer (4%)
Australian cattle dog (4%)
German shepherd (4%)
Other Notable Dog Bite Statistics
There are several other notable statistics on dog bites. Sadly, many of these statistics focus on attacks against children.
Not only are children particularly susceptible to being attacked by dangerous dogs, but they are at greater risk than most adults for suffering serious injuries and complications from dog bites as well. According to DogsBite.org, the Canine Journal, the National Canine Research Council, and other sources:
Dog attacks are far more common in rural areas than urban areas.
Most dogs that bite are not spayed or neutered.
Children between the ages of 5 and 9 are at the greatest risk for being bitten by a dog.
The average cost of hospitalization for a dog bite is approximately 50% higher than the overall average cost of injury-related hospitalization.
Factors in Dog Bites
Most dog bites that result in treatable, non-serious injuries are the result of incidental or accidental contact that stems from overly aggressive play, stepping on a tail or paw, or interfering with food or a toy. Some are the result of humans intentionally provoking dogs.
Dog attacks that involve repeated bites and lead to severe injuries or death are a different story. According to multiple sources, some of the most common factors in these attacks include:
Owner failed to properly restrain or shelter dogs
Owner failed to neuter dogs
Dogs were isolated from regular, positive human interactions
Owner abuse or neglect of dogs
In Nebraska, dog owners are strictly liable for injuries and damages caused by their pets. The Nebraska Humane Society offers resources on its responsible pet owners page.
Preventing Dog Bites
The CDC provides a number of tips for preventing dog bites:
If you are bitten, seek medical attention and report the incident as soon as possible. Try to record as much information as possible about the dog and the circumstances surrounding the bite.
Contact a Dog Bite Lawyer Today
Dog bites always need to be taken seriously. In addition to seeking medical attention, it is crucial to understand your legal rights as soon as possible.
With more than 200 years of combined experience, the attorneys at Hauptman, O'Brien, Wolf & Lathrop have the knowledge, skills, and resources to represent dog bite victims effectively. Our team is committed to protecting your rights, safeguarding your future, and obtaining the compensation you deserve.
For a FREE case review, contact Hauptman, O'Brien, Wolf & Lathrop today. Our lawyers serve the victims of dog bites in Omaha, Sarpy County, and all of Nebraska and Iowa.