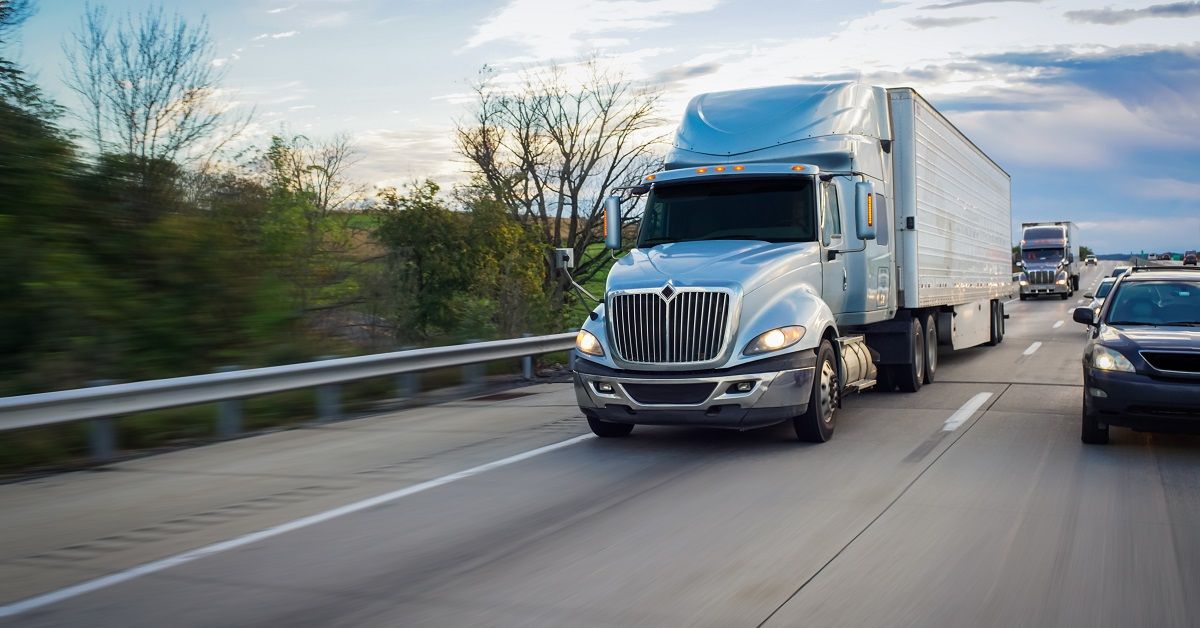 If there's one thing you can be sure of when pursuing compensation after a truck accident, it's that there aren't going to be many people prioritizing your rights. Whether we're talking about a truck driver, a trucking company, or an insurance company, none of these parties is going to admit fault or pay any more compensation than is necessary.
Whether you're negotiating with an insurance company or arguing your case in court, the likelihood of winning compensation largely comes down to how well you can find and compile supporting evidence to prove your claims. This is the only way you can actively ensure that your rights – including compensation for an accident that wasn't your fault – are protected.
However, the best way you can truly protect your rights is to hire a lawyer. Truck accident cases tend to be highly complex, making it extremely difficult for a person inexperienced with the law to pursue compensation effectively.
At Hauptman, O'Brien, Wolf & Lathrop, we're here to give victims of truck wrecks the support and advocacy they need to secure the compensation they deserve after an accident.
If you've been injured in Omaha, Sarpy County, or the nearby areas of Nebraska, don't hesitate to reach out to a truck accident attorney as quickly as possible. We provide free case reviews to discuss your legal options and begin building a strategy to pursue the compensation you deserve.
Preserve Evidence at the Scene
In an ideal world, a truck accident victim is able to collect some evidence at the scene, interview witnesses, and give a statement to the police. The unfortunate reality is that truck accidents often cause serious damage that requires victims to be taken to the hospital immediately.
That said, if you have the chance, you should take some pictures of the scene of the accident to document vehicle damage done, license plate numbers, road conditions, etc. If you are unable to take pictures or video of the scene, there is still plenty of evidence to be collected and analyzed after an accident, much of it related to the truck and its driver.
Commercial vehicles, including tractor trailers, usually have a "black box" similar to what is in airplanes. This device collects a number of data points related to a driver's behavior, including their speed, braking input, location, communications, and shifts. This type of data will give us some important information that can establish negligence on the part of the driver, particularly if it shows that the driver was speeding or driving recklessly.
Beyond this, there should also be a paper trail tied to a number of legal regulations, including inspections, repairs, and maintenance. It's important to compile and collect all of these documents, which could be pivotal to the outcome of your case.
When we investigate a truck accident for our clients at Hauptman, O'Brien, Wolf & Lathrop, we know how to obtain evidence about the truck and its maintenance. But there is even more we can discover. When working on truck accident cases, we also look into the trucker's history to determine if they have been following the laws around driving time, if they have a history of drug or alcohol abuse, and if they received the proper training. These reports can be used as supporting evidence during a truck accident case, establishing legal clarity around who should be held liable for the accident.
Interview Witnesses
While hard evidence is generally the most important element in a truck accident case, witnesses can also provide powerful support for your claims.
While it's ideal to talk to witnesses immediately following an accident, it is also possible to track down witnesses after the fact to get their perspectives on what they saw unfold. We will review testimony collected in the accident report, as well as survey the nearby area for residences and businesses where people might have seen what happened.
Another type of witness – an expert witness – can also be an important part of your case. Whether it's an accident reconstruction expert or a medical professional, getting the perspective of a specialist who can attest to the claims you are making may help sway a case in your direction, particularly if your case goes to court.
This might sound overwhelming, but don't worry – we will do everything in our power to find these witnesses and help solidify your claims of negligence against the at-fault party.
Speak to the Police (But No One Else)
After a serious truck accident, you will be required to talk to the police about what happened. During this conversation, it's important to answer the officer's questions and remain objective. If you noticed something about the truck driver's behavior that seemed negligent, explain what you saw.
But, bear in mind that the defendant in the case will have access to this report as well. As such, it's important to be careful and intentional with your words. Anything you say here can be used against you in court, so you don't want to seem unreasonable or make unsubstantiated claims.
You are also likely to be contacted by the trucking company's insurer, who will ask you for a separate statement that can also be used as evidence against you. Unlike the officer's interview, insurance adjusters and lawyers will try to get you to say something that contradicts something else you have said, or to say something that makes their client's negligence harder to prove.
Ultimately, this is why hiring an attorney is so important. While a statement might seem totally factual and harmless to an accident victim, sophisticated insurance lawyers are highly skilled at using your own words against you. Having an attorney who understands these traps while protecting your rights is an invaluable asset for any accident victim.
Get Treatment for Your Injuries
Life after a truck accident can be extremely stressful and frustrating. Oftentimes, accident victims are facing serious injuries that require expensive medical treatment, on top of missing time away from work and dealing with a damaged or totaled vehicle.
Because of all of this, and the uncertainty surrounding whether they're going to receive compensation for all of these expenses, accident victims sometimes hesitate to receive the treatment they need for their injuries. While this is understandable, it can be very harmful to your claim.
If you claim your injuries were serious but you didn't immediately get treatment for these injuries, it allows insurance companies to argue that your injuries are not as serious as you claim. While a good attorney will argue that your hesitation was a result of financial pressure and not a reflection of the extent of your injuries, this still can put you in a difficult spot and hurt your credibility.
Unfortunately, the insurance industry and other big businesses have done a great job of painting accident lawsuits as a "money grab." Years of experience working with accident victims, however, has shown us that it's more common for large insurance companies to take advantage of accident victims.
Contact Our Truck Accident Injury Attorneys
If the negligence of a truck driver, a trucking company, a parts manufacturer, or any other party caused your injuries, you may be eligible for compensation. However, you need to prove the negligence of the other party or parties, and you need to prove that the compensation you seek is an accurate reflection of your losses.
This is a lot of work, and there are many tasks involved:
Analyzing the scene of the accident
Collecting physical evidence related to the accident, subsequent medical treatment, and damages to your property
Interviewing witnesses who saw the accident take place
Finding expert witnesses who can attest to the validity of your claims
Calculating the extent of your damages (including pain and suffering)
Negotiating with insurance companies and knowing when to escalate to a lawsuit
Presenting your case in court if a settlement can't be reached
This is on top of filing all the appropriate paperwork, meeting deadlines, and so much more. As a result, it is imperative you work with an experienced, trusted accident attorney who can do the hard, technical work required to secure the compensation you need to get your life back.
At Hauptman, O'Brien, Wolf & Lathrop, this is what we do for our clients. We aren't intimidated by insurance companies and we don't believe that accident victims should be forced to settle for less than they deserve because of the difficulty of the process.
If you've been in a truck accident and are weighing your options, don't hesitate to call (402) 241-5020 for a free case review. We invite you to watch and read reviews from past clients to get a better sense of the kind of lawyers we are and what it's like to work with us.