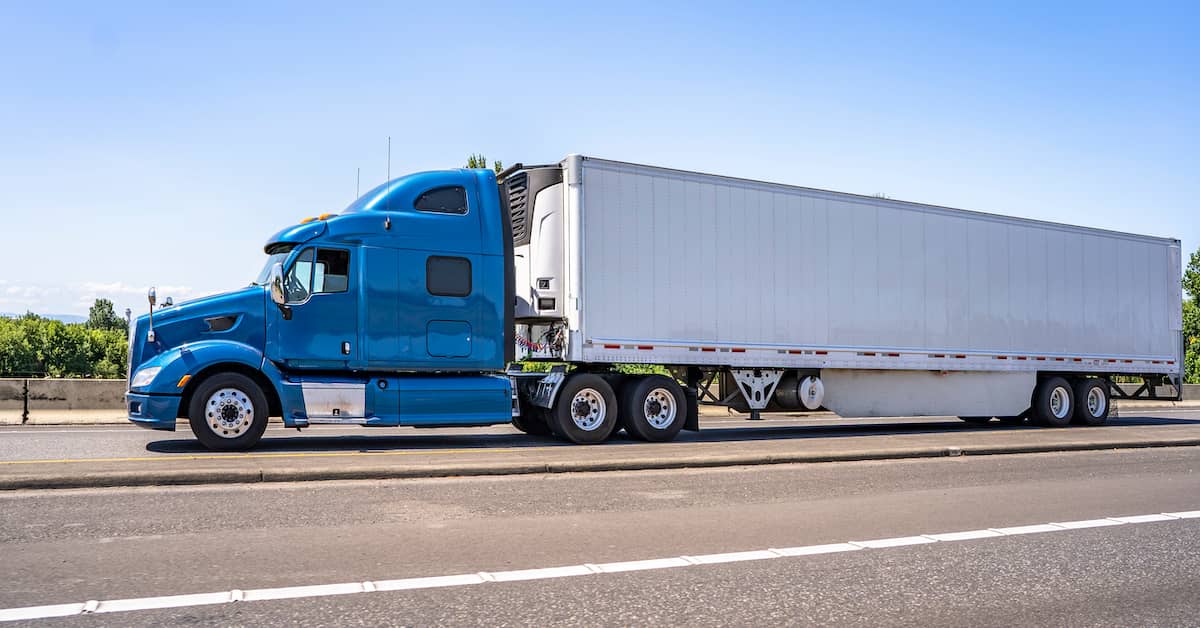 When dealing with the aftermath of a truck accident, you need to be very careful to protect your legal rights. There are steps you need to take and mistakes you need to avoid; and, if you aren't careful, you could accidentally (and unknowingly) compromise your ability to pursue a successful claim.
If you have been hurt or a loved one was injured or killed in a truck accident, an experienced attorney can help. Call Hauptman, O'Brien, Wolf & Lathrop at (402) 241-5020 for a FREE case review.
5 Steps to Take After a Truck Accident in Nebraska
As truck accident lawyers, we have seen the devastating impact of these crashes. Collisions with a semi-truck often result in serious and life-altering injuries. They also have a high likelihood of fatalities; more than 130 people died in crashes with large trucks in Nebraska from 2020–2022.
You may be entitled to substantial compensation after a truck accident. However, it is important to take steps to preserve your right to maximum recovery.
So what do you need to do to protect your rights after a truck accident? Here are five key steps for maximizing your chances of recovering just compensation:
1. Seek Medical Treatment
Seeking medical treatment is important for protecting your health and your legal rights. After being injured in a truck accident, you should see a doctor as soon as possible. When you see a doctor, you should tell them you were involved in a collision and explain your symptoms as thoroughly as possible. Not only will you get the treatment you need, but your medical records will accurately reflect the circumstances of your injuries.
2. Keep Your Photos and Videos
If you took photos and videos with your phone at the crash site, keep all of these to share with your lawyer. Your lawyer will review these when assessing your claim, and they could prove to be key evidence for protecting your legal rights.
3. Write Down Everything You Can Remember
In addition to keeping any photos and videos to share with your lawyer, you should also write down everything you can remember about the accident. No detail is too small, and you should not assume that any facts are insignificant. The more information you can provide your lawyer, the better.
What if you can't remember what happened? Or, what if you weren't able to take photos or videos at the crash site? You should contact an attorney promptly. Regardless of the information you are able to provide, your lawyer will be conducting a thorough investigation to determine exactly what happened and who (and/or what company) is responsible.
4. Document Your Injuries, Costs, and Non-Financial Losses
It is important to document your recovery and any challenges you face following the truck accident. For example, you should take photos of your injuries and document any symptoms you experience. You should also keep any and all bills and receipts, including doctor and hospital bills, receipts for prescription medications, and more.
In addition to out-of-pocket costs, you should also write down your daily pain levels and any limitations you experience as a result of your injuries. Pain, discomfort, embarrassment, and any events and activities you are forced to miss may be considered non-economic damages in your truck accident claim.
5. Hire a Truck Accident Lawyer
The best way to protect your rights after a truck accident is to hire a lawyer as soon as possible. To recover fair compensation, you will need an experienced lawyer on your side.
When you hire an attorney to represent you, your lawyer will:
Conduct an on-scene investigation and gather forensic evidence
Obtain the truck driver's employment records, driving log, phone records, and other documentation
Interview witnesses
Engage accident reconstructionists and other experts to assist with establishing liability
Calculate your medical expenses, lost wages, pain and suffering, and other damages
File your claim (or claims) and negotiate for a fair settlement
Represent you in court if necessary
What NOT to Do After a Truck Accident in Nebraska
In addition to taking the steps above, there are also some mistakes you need to avoid. For example, to protect your rights after a truck accident, you should not:
Trust the Insurance Companies – Insurers are not on your side. To protect your rights, you need to listen to your lawyer, not the insurance adjuster.
Post on Social Media – While it may be tempting, you should not post about the accident on social media. The insurance companies might monitor your accounts and, if they can use your posts against you, they will.
Make Assumptions – When you have a claim for a truck accident, you need to make informed decisions. If you make assumptions about your rights or how much you can recover, you could end up with far less than you deserve.
Ignore Your Medical and Financial Needs – As you move forward, you need to prioritize your medical and financial needs. Follow your doctors' advice and work with your lawyer to maximize your financial recovery.
Wait to Seek Help – One of the worst mistakes you can make after a truck accident is waiting to seek help. Unnecessary delays can lead to unnecessary complications. The sooner you hire a lawyer to represent you, the sooner you can move on with your life.
Truck Accident? Our Lawyers Can Help!
Hauptman, O'Brien, Wolf & Lathrop is the most experienced personal injury law firm in the Omaha area. Our attorneys have more than 200 years of combined experience representing clients who have been injured through no fault of their own.
Claims involving truck accidents are among the most complex cases we handle. Our firm has the knowledge, resources, and results to help you protect your rights and safeguard your future following the crash.
For a FREE case review, contact Hauptman, O'Brien, Wolf & Lathrop. Our truck accident lawyers represent clients in Omaha, Sarpy County, and all of Nebraska. We also handle claims in nearby Iowa.