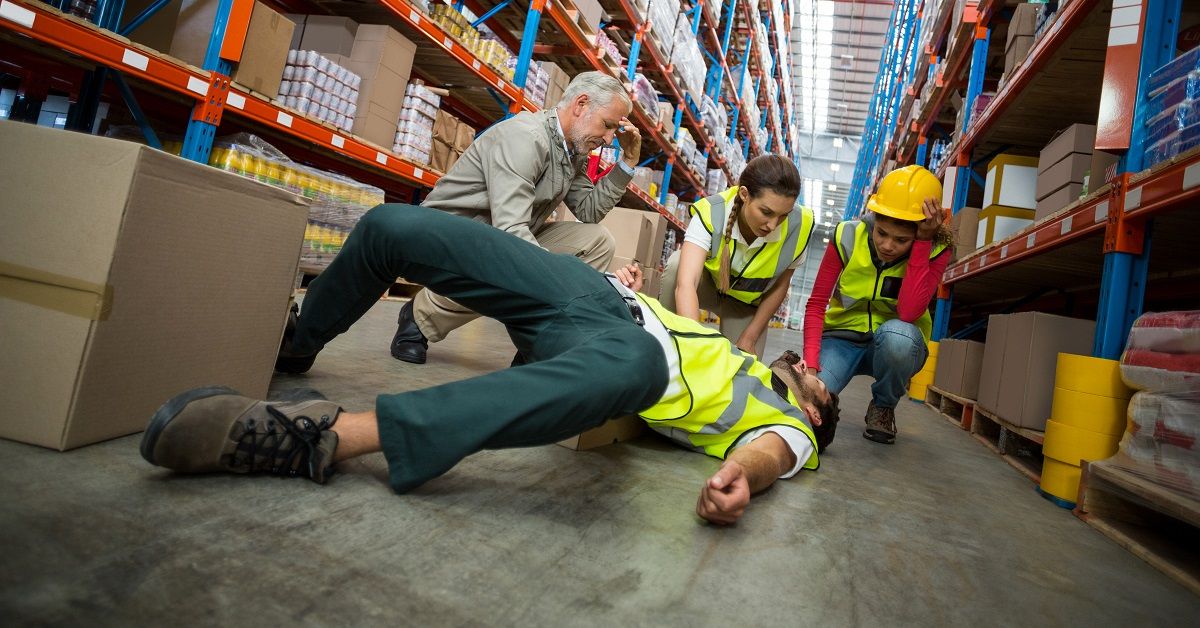 Some workplaces are inherently dangerous. If you work in construction, agriculture, manufacturing, and other heavy industries, you may face the risk of serious injury every day you are on the job.
Workers' compensation law in Nebraska is a no-fault system. It is designed to compensate workers for injuries without requiring them to take their employer to court, and it protects employers from litigation every time a worker gets hurt.
However, the workers' comp system is often much more complex than this basic description. Depending on the state of your claim and the extent and severity of your injuries, it may be in your best interest to contact an attorney if you are pursuing workers' compensation benefits.
Filing a Workers' Compensation Claim
Although your first priority after a work injury is to receive medical care, you must also notify your employer of the injury as soon as possible. You should report your injury regardless of how serious you believe it is; until you see a doctor, you won't know about potential long-term ramifications.
Your employer must report the injury or accident to its workers' comp insurer within 10 days of your notification. The insurance company has 30 days from this date to approve or deny the claim.
This process may sound fairly straightforward, but injured workers may face a number of hurdles to the benefits they deserve. A valid workers' compensation claim may be denied without a satisfactory explanation. You may receive less in benefits than you are entitled to based on your injuries. Or your benefits may be delayed because your employer fails to report your injury to the insurance company.
A workers' compensation lawyer can provide assistance in each of these situations.
Denied or Underpaid Workers' Comp Claims
If your employer's insurance denies your workers' compensation claim or offers to pay you less in benefits than you need for your injuries, you have several options to continue pursuing the benefits you deserve:
Petitioning the Nebraska Workers' Compensation Court
If you dispute the decision of the insurance company, you can petition the court for an administrative hearing to argue your case. Hearings are held before a judge in Nebraska Workers' Compensation Court.
Unlike a civil trial, there is no jury present in workers' comp hearings. Instead, you will be pleading your case directly to the judge. Judges are less likely to be swayed by emotional appeals than the members of a jury. The lawyers for the insurance company know this, and they will be tailoring their case accordingly.
A lawyer who is knowledgeable in workers' compensation law can be an asset in these proceedings. Before the hearing your attorney can review your claim, then present a compelling argument for why you are entitled to additional benefits or why your claim shouldn't have been denied.
In the event that the workers' compensation judge renders a decision that is not favorable to you, you also have the option to appeal. Your lawyer can make sure all requisite paperwork is filed within the 30-day deadline.
Mediation in Workers' Compensation Cases
Alternative dispute resolution is also an option if you wish to challenge the decision of the insurance company. During mediation, an objective third party (a mediator) guides the conversation between parties in an effort to arrive at a mutually agreeable solution.
Unlike court proceedings, mediations are designed to be non-adversarial. However, it is important to understand that representatives for the insurance company have a significant advantage over workers in this arena as well. After all, negotiation is how they make their living.
You are not required to hire a lawyer for mediation. However, when your benefits are on the line, it may be in your interest to have experienced representation.
Filing a Third-Party Lawsuit
As mentioned above, the workers' compensation system is intended to avoid litigation. As a no-fault system, liability is not assigned to the employer or employee provided that the injury or condition occurred in the course of the employee's regular work functions and was not a result of willful negligence on the part of the employee.
However, in some instances the negligence of your employer, a coworker, or another third party could be responsible for your injuries. If this is the case, you may be able to pursue compensation through a personal injury lawsuit.
The statute of limitations in Nebraska for personal injury claims is 4 years, compared to the 2-year statute of limitations in workers' comp cases. Nonetheless, it is important to act quickly if you decide to file an injury lawsuit against your employer. Attorneys at Hauptman, O'Brien, Wolf & Lathrop, P.C. can evaluate your case and discuss your options, including a workers' compensation claim and a civil suit.
Examples of workplace negligence for which you may be able to pursue damages in a personal injury lawsuit include:
Your employer failed to maintain safe working conditions (what constitutes "safe" will vary by occupation and industry)
Your employer was negligent in its hiring practices, introducing unqualified or dangerous employers to the workplace
A coworker was drunk or high on drugs while on the job
A defective product you used as part of your work malfunctioned
It is important to note that you cannot pursue legal action against your employer and receive workers' compensation benefits. If you accept workers' comp, you forfeit your right to sue your employer for damages.
This is why it is so important to talk to a lawyer after you are hurt at work. If another party's negligence resulted in your injuries, an attorney can review the best course of action given the individual circumstances of your case.
Contact Our Workers' Compensation Lawyers Today
At Hauptman, O'Brien, Wolf & Lathrop, P.C., our lawyers have decades of experience representing injured workers. We understand the complexities of the workers' compensation system, and we can help if your claim was denied, if your benefits don't cover the costs of your injuries, or if you are considering legal action.
Please contact Hauptman, O'Brien, Wolf & Lathrop, P.C. at (402) 241-5020 or online for a free review of your case. Our workers' compensation lawyers serve clients in Omaha, Sarpy County, and nearby areas of Nebraska.