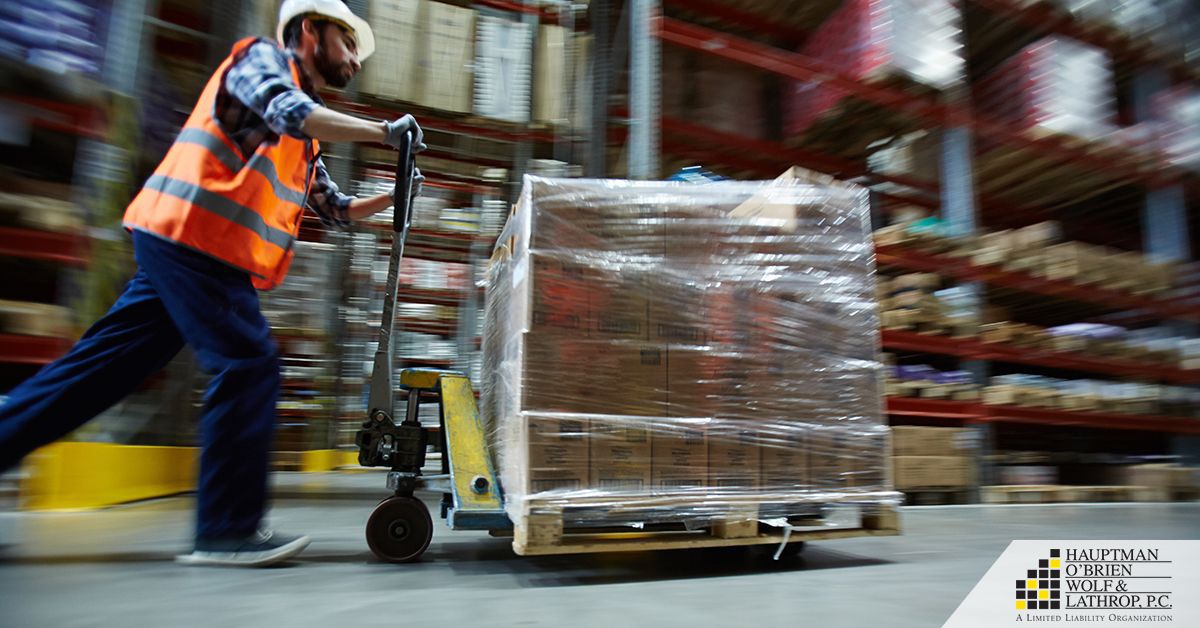 In Nebraska, if an injury happens in the workplace (or while acting in the scope of your job duties), it's handled through a special process called workers' compensation.
As in many states, the workers' comp system in Nebraska was set up to reduce the number of lawsuits and fault-based claims that were being made between injured workers and their employers.
Under the workers' comp system, workers do not have to prove that their employer was negligent in order to receive compensation. But there are various rules and procedures with which workers must comply if they want to be compensated.
Workers' comp also comes with some significant limitations on the employee's ability to recover financially, especially when compared to the way that conventional personal injury claims work.
Unfortunately, pursuing workers comp can be complicated and confusing, especially for those who have serious injuries or who haven't navigated the system before.
Most workers' comp claims end up on an insurance company's desk, and those insurance adjusters don't always give injured workers the fair compensation they deserve. On the contrary, they will often oppose or even outright deny the worker's claim. Workers can hurt their own interests by making mistakes along the way.
Below, we provide a general overview of how to file a workers' comp claim in Nebraska, as well as the limitations you may face when doing so.
Steps to Take Immediately After a Workplace Injury in Nebraska
It's important to take the right steps soon after any job-related accident or injury. Failure to do so can have a detrimental impact on your ability to recover and could prevent you from collecting workers' comp benefits altogether.
As a general rule of thumb, you should take these four steps at a minimum within the first 24 to 48 hours of your injury:
Report the injury to your employer. Employers are entitled to notice of an accident for which a workers' comp claim may be filed. Even if you have not yet decided whether to pursue a claim, you should provide written notice to your employer as soon as possible. The time limit for providing notice depends on the circumstances, but in many cases, notice must be provided within one to two days. Keep a copy of the notice you provide.
Seek medical attention. If your injury presents a medical emergency, call 911 or visit the nearest Emergency Department right away. Otherwise, you should make an appointment for examination by a physician (M.D.) as soon as possible. In most cases, the doctor must be someone who has treated you (or one of your immediate family members) before. If that's not possible, your employer may choose a doctor for you.*
Determine where to file your claim. In most cases, you will file a workers' compensation claim in the Nebraska county where your accident occurred. (If the accident happened outside of Nebraska but is still subject to Nebraska jurisdiction, the claim will typically need to be filed in Lancaster County, but talk to a lawyer about the specific circumstances to make sure.)
Talk to an attorney. Workers' compensation claims are complex, and you cannot count on your employer or an insurance company to look out for your rights. You may be entitled to more than you realize. An experienced Omaha workers' compensation lawyer can help you understand how to file a workers' compensation claim in Nebraska while looking out for your best interests.
Sometimes an employee is involved in a work-related accident but doesn't immediately realize the severity of their injuries. Sometimes, symptoms are slow to appear. Likewise, a very minor injury can take an unexpected turn if infections, inflammation, or other complications set in.
For this reason, it is a good idea to provide notice to your employer and seek medical attention, even if you think your accident wasn't a big deal. While it may still be possible to take action later if the situation gets worse, you don't want to take any of your options off the table.
*Injured workers may seek medical attention from any medical provider (even someone who has never treated them or their family members before and who was not assigned by the employer or insurance company) if:
The employer/insurer failed to notify the worker of their right to medical examination, or
It is for major surgery or emergency medical care, or
Your injury involved the loss of a limb or any other body part.
Limitations on Filing a Workers' Compensation Claim in Nebraska
The right to workers' compensation is not unlimited. In addition to needing to make the case that your injury happened in connection with your job and then establish the seriousness of your injuries, your ability to recover may also be subject to certain other limitations.
Generally speaking, your claim is limited to the workers' comp system. If you are injured in an accident on your own time (outside of work), you are generally entitled to make a personal injury claim against the at-fault party for their negligence. But when an accident happens on the job, the claim must be handled through the no-fault workers' compensation system instead.†
Some kinds of workers aren't eligible for workers' compensation benefits. In Nebraska, the overwhelming majority of employees are covered under the state workers comp system. However, there are a few exceptions, including (but not necessarily limited to): independent contractors, certain household service providers, certain federal workers, certain business officers, etc.
You may encounter other limitations too, depending on the facts and circumstances of your injury. In all cases, it is best to discuss the details of your legal matter directly with an attorney.
† There are a few limited exceptions to this rule (for example, in cases where the employer intentionally causes you injury, wrongfully cuts off your workers' comp benefits, or if a third party unrelated to your job contributes to your injuries). If you believe you may have a personal injury claim arising out of a work-related injury, we encourage you to contact our office to talk about your options.
What If Your Claim Is Denied?
It isn't uncommon for workers' comp insurance companies to deny an injured worker's claim, sometimes unfairly. If that happens, you have the option of filing an appeal.
You should talk with an attorney about all your options, including how to file a workers' compensation claim in Nebraska and the right strategy for appeal.
Schedule a Free Case Review with an Omaha Workers' Comp Lawyer Today
You don't have to go through the workers' comp process alone.
The Omaha workers' compensation lawyers at Hauptman, O'Brien, Wolf & Lathrop, P.C. are here to help you understand your rights, how to file a workers' compensation claim in Nebraska, and the limitations you might face.
When we step into a case, our goal is to guide our clients toward the best possible outcome, both in terms of the benefits they receive and their ability to continue on with a high quality of life and a fulfilling career.
We only handle employee workers' comp claims. Every consultation is completely free and confidential, with no obligations whatsoever.
Get started with a free consultation. Contact Hauptman, O'Brien, Wolf & Lathrop, P.C. to schedule yours, whether in person or over the phone.