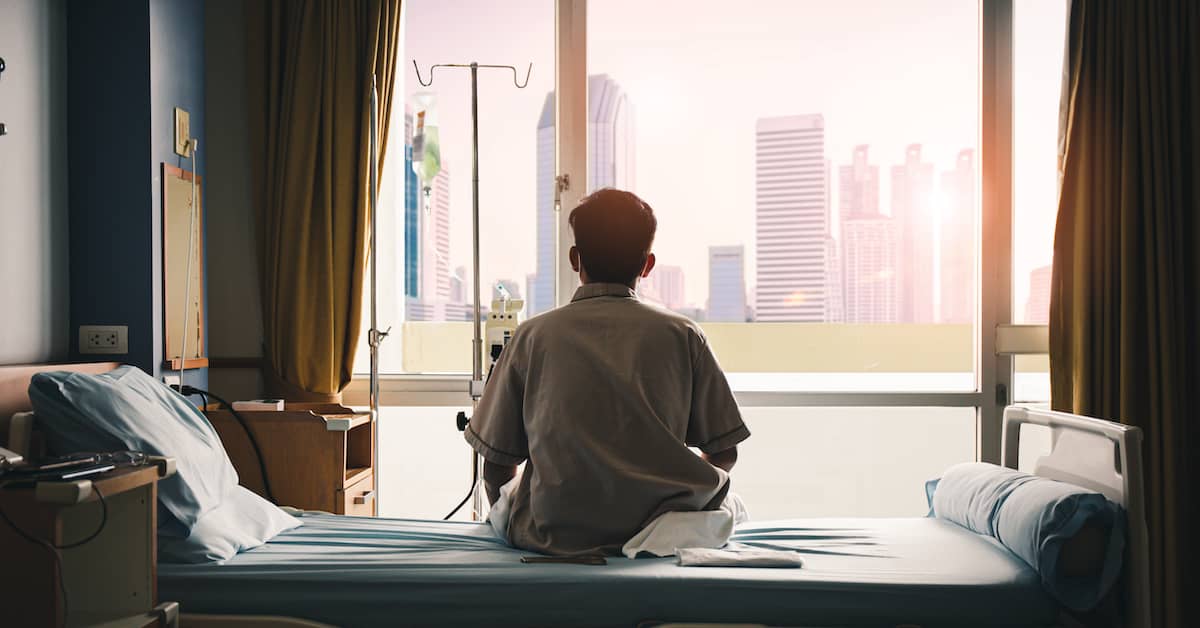 When you seek medical attention, you expect that physicians, nurses, and other providers will treat you with the appropriate level of care. Unfortunately, this is not always the case.
Medical negligence is a major issue in the healthcare world. You and your family may be entitled to significant compensation if you or a loved one suffered harm as a result of medical malpractice.
It is crucial to hire a knowledgeable attorney to handle a medical malpractice claim. The
lawyers at Hauptman, O'Brien, Wolf & Lathrop have a combined 233 years of experience handling a wide range of complex personal injury and wrongful death cases.
What Are the Elements of a Medical Malpractice Case?
There are four key components of a medical malpractice claim. Each of these elements must be proved for a plaintiff to recover compensation:
1. The Doctor Owed You a Duty of Care
The first element of your medical malpractice claim is establishing that you are or were a patient of the doctor or other medical provider you are suing for negligence. A duty of care is established when a medical provider agrees to treat a patient either directly or indirectly (i.e., by consulting on your case).
You must prove that the defendant agreed to treat you as a patient to establish that a duty of care existed. Generally, this can be ascertained through review of your medical forms and records.
2. The Duty of Care Was Breached Through Negligence
Sometimes patients are unhappy with the medical treatment they receive, their surgical results, etc. However, dissatisfaction with your medical care does not equal negligence.
Instead, a medical malpractice attorney must prove that the doctor or other provider deviated from the accepted care you would have received from a reasonable and competent professional of similar qualifications and under the same circumstances. This is known as the standard of care.
The Nebraska Hospital-Medical Liability Act requires that all medical malpractice claims must be assessed by a medical review panel. Section 44-2843 of the Act states that it is the duty of the medical review panel to issue an expert opinion as to "whether or not the evidence supports the conclusion that the defendant or defendants acted or failed to act within the appropriate standards of care."
So, before your medical malpractice claim can proceed, a panel of experts will determine if your case has merit. The opinion of the medical review panel is not considered definitive proof of malpractice, but the panel's report can be presented as evidence that the standard of care was not met.
3. You Suffered Injury as a Result of Medical Negligence
Presenting evidence of medical malpractice is not enough to prove that you are entitled to compensation. Your attorney must also show that you suffered physical, mental, and/or emotional harm as a result of the medical provider's negligence.
Medical malpractice lawsuits can be complicated because plaintiffs are typically already sick or injured when they seek medical care. Your lawyer must show that medical negligence caused you further injury.
For example, say a patient with symptoms suggestive of cancer goes to the doctor. The doctor misses the diagnosis because he fails to identify the symptoms or order the appropriate imaging and tests. This missed diagnosis gives the cancer time to grow and spread, with devastating consequences for the patient.
Direct causation must be established between the doctor's error and the injury suffered by the patient. In the scenario above, the patient's lawyer needs to introduce evidence that proves the doctor's failure to diagnose cancer directly led to the harm suffered by the patient (such as delayed treatment, metastasis, etc.).
4. Your Injuries Resulted in Damages
Proving that you and your family suffered damages as a result of medical negligence is the final element of a medical malpractice claim. You may be entitled to compensation for the following losses:
The cost of additional medical care
Lost income
Loss of earning capacity
Pain and suffering
Emotional distress
Disability
Scarring and disfigurement
Loss of the enjoyment of life
In some cases, medical negligence can lead to fatal illnesses and injuries. If you and your family are facing this devastating situation, you may be entitled to wrongful death damages.
Section 44-2825 of the Nebraska Hospital-Medical Liability Act caps medical malpractice damages at $2.25 million. This cap applies to all economic and non-economic damages.
Common Examples of Medical Malpractice
There are many forms of medical negligence. Some of the more common examples include:
Failure to Diagnose: Missing a diagnosis can have devastating consequences, especially for medical conditions such as cancer and heart disease.
Improper Treatment: The healthcare provider may provide treatment that is inappropriate for your medical concern or administer the correct treatment incompetently.
Failure to Warn a Patient of Known Risks: Before you have a procedure or treatment, you must be aware of the possible risks to provide informed consent. You can sue if you experience a complication that wasn't discussed with you as a possibility beforehand.
Surgical Error: There is a litany of potential surgical errors involved in medical malpractice claims, from leaving surgical equipment inside a patient's body to wrong-site surgery to performing the procedure on the wrong patient.
Sometimes medical malpractice can be hard to identify. However, if you suspect that you or a loved one is a victim of medical negligence, you should trust your instincts.
A knowledgeable medical malpractice attorney can review your case for free and discuss your legal options. If you have a viable case, your lawyer can review your medical records, consult expert witnesses, and take additional steps to pursue the compensation you deserve.
Medical malpractice claims are complicated. Patients are often unaware of the effects of negligence until they are seriously ill or suffering from a significant injury.
If you have been harmed by medical malpractice, Hauptman, O'Brien, Wolf & Lathrop can help. Our attorneys have more than 233 years of combined experience representing those who have seriously injured or lost family members to the negligence of others, including doctors and other healthcare providers.
Please call Hauptman, O'Brien, Wolf & Lathrop at (402) 241-5020 today for a free case review. Our medical malpractice attorneys serve clients in Omaha, Sarpy County, and throughout Nebraska and nearby Iowa.