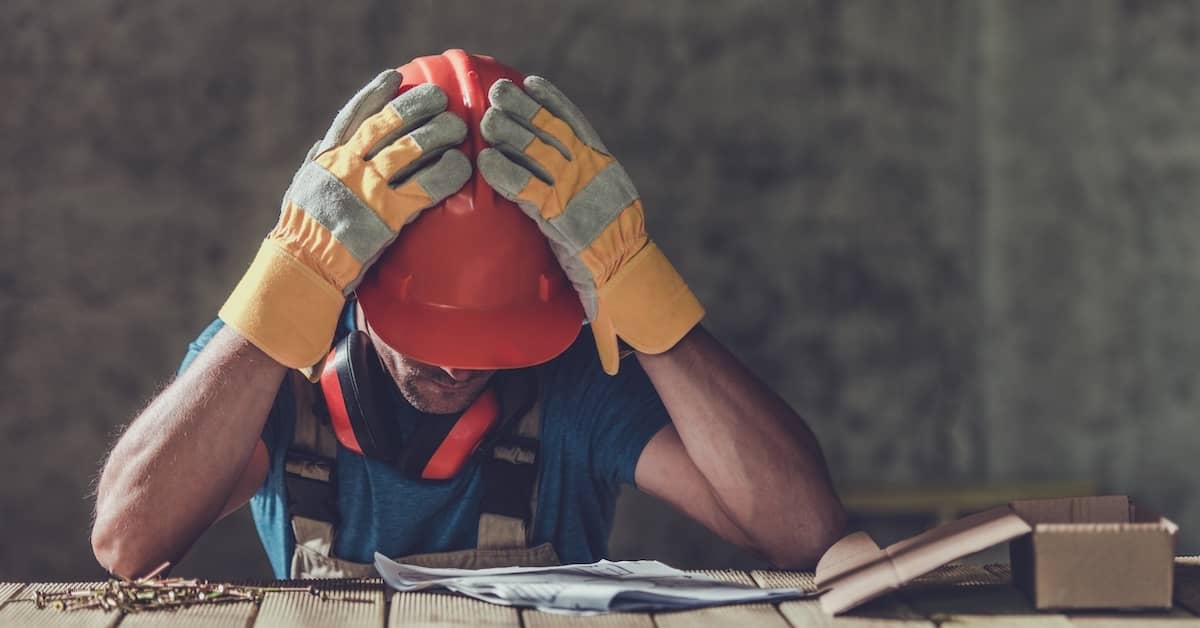 Getting hurt on the job can cause workers a significant amount of pain. Depending on the nature and severity of the injury, workers may suffer physically and psychologically for years or even the rest of their lives.
You may have heard about pain and suffering damages in the context of personal injury law. Workers' compensation claims, however, differ in a number of important ways from other types of cases – notably in the types of losses you can recover.
If you have been injured at work, it is in your best interest to contact Hauptman, O'Brien, Wolf & Lathrop for free today. Our attorneys can review your eligibility for workers' compensation and determine if you have additional claims.
What Is Pain and Suffering?
Legally, pain and suffering from a personal injury refers to the negative effects of the injury on your physical, emotional, and mental well-being. Damages may be recoverable for:
Chronic physical pain
Immobility and loss of function
Depression
Anxiety
Post-traumatic stress disorder (PTSD)
Sleep disturbances
Loss of enjoyment of life
It is important to understand that pain and suffering damages are intended to compensate you for the experience of these and other issues, not the associated costs. Pain and suffering is a form of non-economic damages. The compensation you recover is intended to make you "whole" in the event of an injury, rather than covering specific financial losses.
The expenses for doctor and hospital services, or for therapy sessions to treat PTSD, for example, would be calculated as part of your economic damages in a personal injury claim.
How Does Workers' Compensation Treat Pain and Suffering Damages?
One of the major differences between a workers' comp claim and a personal injury lawsuit is the compensation you can recover. Whereas the damages in a personal injury claim can encompass all of your economic and non-economic losses, workers' compensation only covers:
Medical expenses related to your work injury
Wage loss benefits if you suffer temporary or permanent disability
Benefits for vocational rehabilitation
Note that there are no benefits for workers' pain and suffering after a job-related injury. In fact, workers' compensation makes no provision for any kind of non-economic damages.
That said, certain medical services related to the effects of an injury may be covered by workers' compensation. For example, physical therapy can aid in the treatment of chronic pain, while sessions with a therapist can help with the emotional and psychological issues that may accompany a work-related injury.
Medical benefits will only pay for treatments and services that are "reasonable … and necessary as the result of a work-related injury." Employers and insurance companies may dispute coverage of expenses related to care for the long-term effects of a work injury.
It is in your best interest to contact a lawyer if your workers' comp benefits are disputed or terminated. Your attorney can present evidence that your treatments and therapies are reasonable and necessary.
Are Workers Barred from Pain and Suffering Compensation?
Workers' compensation will not cover pain and suffering. In addition, employees are generally not allowed to sue their employers for workplace accidents. However, this does not mean that workers who are injured on the job have no options for recovering pain and suffering damages.
Compensation for pain and suffering and other non-economic damages may be recoverable in a claim against one or more parties whose negligence caused your work injury. Potential examples include:
The owner of the premises where you work (this could be an office building, a property under construction, etc.)
A contractor, subcontractor, or vendor working on the property
Third party negligence is not a given in every workplace injury case. A job-related accident may be just that – an accident. If this is the case, you will likely be limited to filing a workers' compensation claim.
However, if you suspect that someone other than your employer or a coworker may be at fault for your injuries, you owe it to yourself to seek legal guidance as soon as possible. You may be entitled to more than workers' compensation, but the only way to know for sure is to speak to a lawyer promptly.
An experienced work injury attorney can investigate the accident to determine if a third party is liable. Your lawyer can help you file for workers' compensation and, if the evidence supports it, bring a claim or claims against any and all negligent third parties.
Being injured on the job is overwhelming. In addition to your immediate concerns – such as recovering from your injuries, paying your bills, etc. – you may be facing significant pain, emotional distress, and other issues that could alter your life long-term or even forever.
Workers' compensation benefits do not fully cover all of your losses after an accident at work. However, you may be entitled to recover additional damages.
Hauptman, O'Brien, Wolf & Lathrop can explore all of your options after a workplace injury. Our attorneys have more than 233 years of combined legal experience navigating personal injury law, workers' compensation, and other types of cases.
Please call (402) 241-5020 today for a free case review. Hauptman, O'Brien, Wolf & Lathrop serves clients in Omaha, Sarpy County, and all of Nebraska and Iowa.