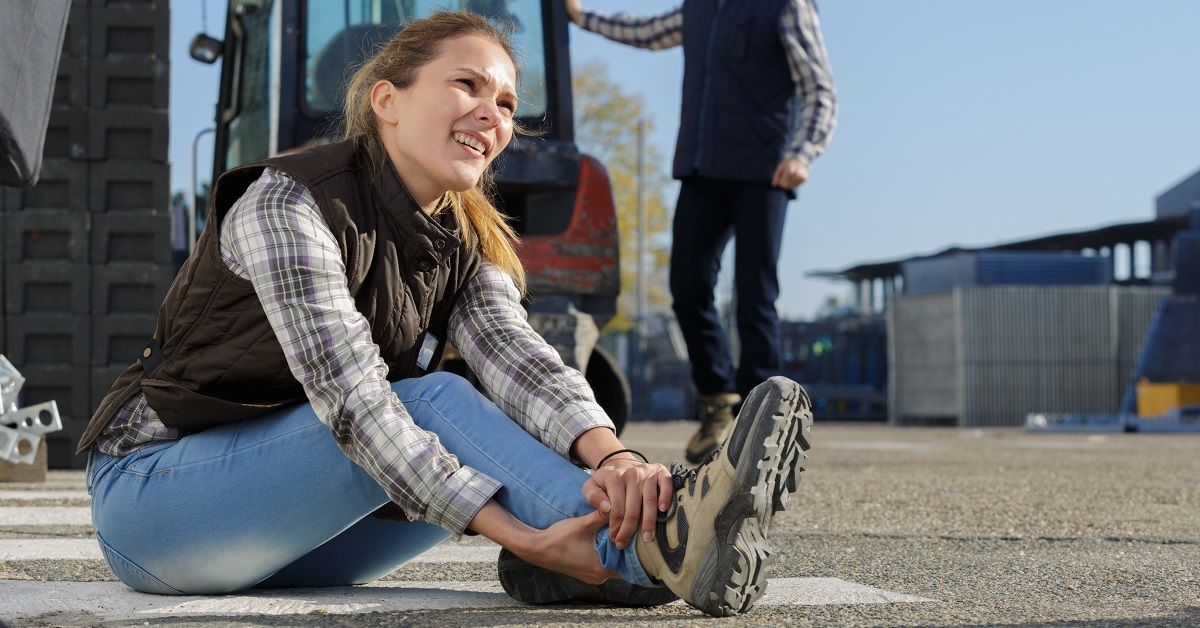 Workers in certain industries face a risk of injury every day. No matter your occupation, you should be able to go to work without fearing for your safety.
If you suffer a work injury or occupational illness, you have rights. Unfortunately, it can be difficult to know exactly what your rights and obligations are after sustaining an on-the-job injury.
An experienced work injury lawyer can help you protect your right to workers' compensation benefits and discuss other legal options that may be available to you. For assistance with your claim, please call Hauptman, O'Brien, Wolf & Lathrop at (402) 241-5020 today for a free case review.
Your Workers' Compensation Rights
Regardless of the number of workers, Nebraska employers are required to have workers' compensation insurance coverage for all of their employees. Some employees are not eligible for workers' compensation benefits, but the majority of workers in Nebraska are covered.
Workers' compensation does not cover injuries resulting from the willful negligence of an employee. Otherwise, if you have been injured or become sick in the course of your job duties, you have the right to receive benefits.
Filing a Workers' Compensation Claim
Nebraska law does not require employers to post notices of workers' compensation coverage in the workplace, and the procedure for filing a claim is often overwhelming, so it can be difficult for injured employees to know where to begin.
Your first priority should be to receive medical care. Next you need to notify your employer of the injury or illness as soon as possible. You may be asked to complete a workplace accident or injury report form.
After you provide notification, your employer is required to report the incident to their insurer and the Nebraska Workers' Compensation Court. The insurance company must make the decision to approve or deny your claim within 30 days of notification.
Your Workers' Compensation Benefits
If your claim is approved, the benefits you receive will depend on the nature and severity of your injuries, the costs you incur, and the impact on your ability to work. You may be eligible for the following benefits:
Medical benefits: Workers' comp will pay for medical expenses that are "reasonable, necessary and directly related to a work injury." According to the Nebraska Department of Administrative Services, additional medical benefits are as follows:

"Prescriptions are reimbursed if they are related to a work injury."
"Mileage to medical appointments may be reimbursed only if the required services are not available in the community where the employee works or lives."

Wage loss benefits (indemnity benefits): Provides wage replacement as follows:

Temporary Partial Disability: Pays two-thirds of your regular wages if you are able to work but only for limited hours and/or on light duty.
Temporary Total Disability: Pays two-thirds of your regular wages while you recover from an injury that renders you temporarily unable to work.
Permanent Partial Disability: Pays two-thirds of your regular wages if you suffer a permanent impairment that renders you permanently unable to work.

Vocational rehabilitation: Provides training and schooling to help disabled workers perform their prior job duties or take on a new job.
Workers' compensation death benefits are available for dependent family members if a worker suffers a fatal injury or illness on the job.
Your Right to Sue
Workers' comp benefits are provided on a no-fault basis. In exchange for receiving benefits, you generally give up the right to sue your employer. However, if your work injury was caused by a third party, you may be entitled to compensation through a personal injury lawsuit.
Third parties that may be liable for a workplace injury include:
A contractor or subcontractor
The owner of the building or property where you are working
A vendor
The manufacturer or seller of a defective product
A negligent driver, if you were hurt in a car accident while doing your job
If you are unsure who may be responsible for your work accident and what legal options you have, your best course of action is to contact an attorney. An experienced attorney can discuss your rights and the next steps for your claim.
What to Do If Your Workers' Compensation Claim Is Denied
Even if you meet all of your obligations for reporting the injury to your employer and receiving medical care, you may unfortunately face delay, denial, or underpayment of your workers' comp benefits. Insurers may underpay or deny a valid claim, or your employer may fail to report the accident.
In these cases, it is in your best interest to speak to a lawyer as soon as possible. Your lawyer can advise you of your options for filing a petition with the Nebraska Workers' Compensation Court, assist you with mediation and/or the court hearing, and more.
Contact Our Work Injury Lawyers Today
Hauptman, O'Brien, Wolf & Lathrop has been serving injured workers for decades. If you have been injured in your place of employment, our lawyers will pursue the full benefits and other compensation you deserve.
Please call (402) 241-5020 today for a free case review. Hauptman, O'Brien, Wolf & Lathrop serves clients in Omaha, Sarpy County, and throughout Nebraska and Iowa.