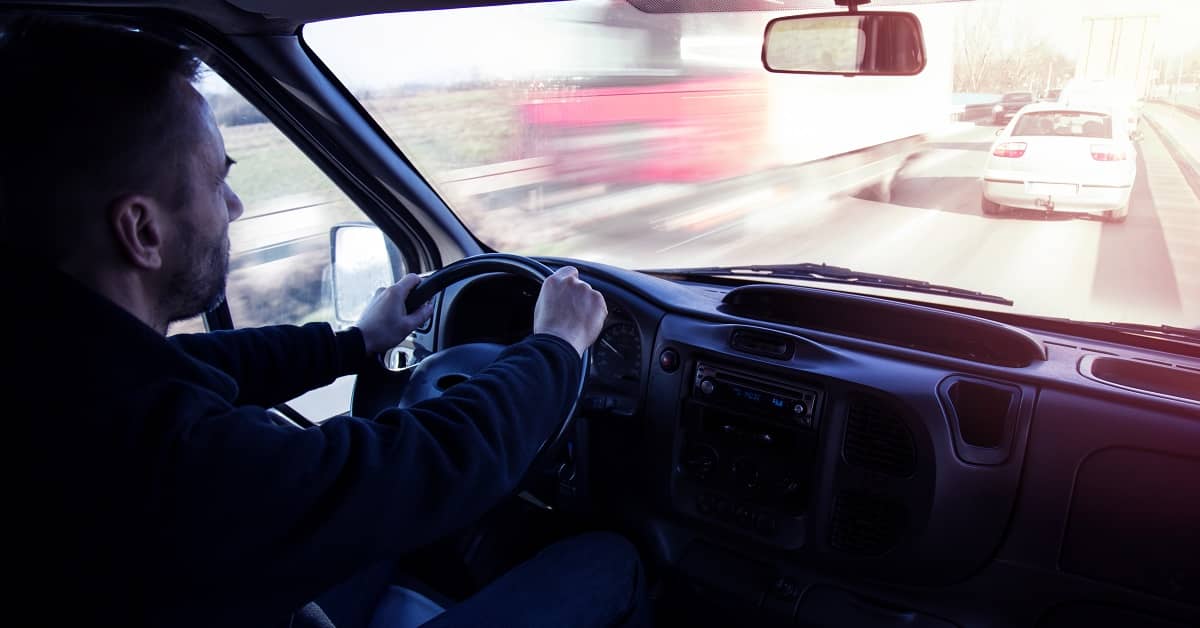 Thousands of Nebraska workers are injured while on the job every year. These injuries often lead to medical bills, time away from work, and other challenges.
For injured workers and their families, workers' compensation benefits provide a means of paying their bills and providing income while they are healing. This is why most Nebraska employers are required to carry workers' comp insurance.
However, workers' compensation claims can be complex matters, with one of the more complicated scenarios being auto accidents. The laws around job-related accidents are filled with nuance, leaving many injured workers with the question of whether or not they can receive workers' compensation benefits.
Below, we provide an overview of when Nebraska workers can receive benefits after a job-related auto accident, along with some important things to consider if your claim has been denied and/or if you are considering a third-party personal injury claim.
Does Workers' Compensation Cover Auto Accidents?
Workers' compensation does cover auto accidents, though a few conditions must be met.
First, the accident must have occurred during employment, whether you were running errands for your employer, delivering items, traveling to a worksite or meeting, or driving for any other reason directly related to fulfilling your job's duties.
Second, the accident must not have been caused by your "willful negligence." This can be a complicated term, but it essentially means you didn't cause the accident on purpose.
In disputed workers' compensation claims, an employer or insurance company may argue that you disregarded safety rules or acted irresponsibly in some other manner, causing the accident. Ultimately, whether or not this type of action is considered willfully negligent depends on the circumstances. For example, according to the Nebraska Legislature, if a safety rule was not strictly enforced and a violation of that rule caused the accident, it would not be considered willfully negligent.
Are You Covered If You Have an Accident Driving to Work?
Generally speaking, auto accidents that occur while a worker is going to or from work are not covered by workers' compensation. However, there are exceptions to this rule.
According to the legislature, "Under the going to and from work rule, injuries sustained by an employee while going to and coming from work do not arise out of and in the course of employment within the meaning of this section unless it is determined that a distinct causal connection exists between an employer-created condition and the occurrence of the injury."
In other words, if you were asked to pick up supplies on your way to work and an accident occurs while doing so, you may be entitled to workers' compensation benefits for your damages.
What Workers' Comp Benefits Are Available for an On-the-Job Auto Accident?
Workers' compensation benefits focus on economic losses. These include the immediate expenses you face – your medical bills – along with the wage loss you experience if you are unable to return to your job while you receive treatment. If your injuries result in the permanent partial impairment of a body part or a permanent loss or impairment to your whole body, you may also be eligible for benefits.
Some work-related accidents (including those involving auto crashes) result in debilitating injuries with long-term complications. These complications may render the employee unable to work the same job or make as much money as they did before. Workers' comp may also cover a portion of these losses, and a worker who is disabled by a work-related injury may be eligible for vocational rehabilitation to train for a new job they can perform within their physical restrictions.
Finally, in the case of death, surviving family members are eligible for death benefits, including lost wages and funeral expenses.
Can You Also Pursue a Personal Injury Claim?
While workers' compensation benefits are incredibly important for injured workers and their families, there are limits to how much you can receive in benefits. Also, workers' comp only covers economic damages like lost wages and medical expenses.
In some cases, however, injured workers are able to pursue additional compensation against a third party for their damages. Not only does this mean you may be able to recover more compensation for your economic losses, but you may be entitled to compensation for non-economic losses, including pain and suffering, mental anguish, loss of enjoyment of life, and more.
Are You Eligible for Workers' Compensation If the Accident Was Your Fault?
In workers' compensation, so long as you were not acting in a willfully negligent way, you will still be eligible for benefits, even if the accident was your fault. If, for example, you unintentionally pull out in front of an oncoming vehicle, causing the accident, it likely would not affect your workers' comp benefits.
On the other hand, if you are pursuing a third-party personal injury claim, recovering compensation would require that another party was at fault. In other words, if you caused the accident, you would not be able to recover compensation.
Injured While Driving for Work? Speak to an Attorney Today
If you or a loved one has recently been involved in a job-related auto accident, it is important to seek legal guidance as soon as possible. The attorneys at Hauptman, O'Brien, Wolf & Lathrop have extensive experience handling car accident claims (including those involving workers), and we can advise you of your legal options.
Please call (402) 241-5020 today for a free consultation. Our work accident attorneys serve clients in Omaha, Sarpy County, and throughout Nebraska and Iowa.