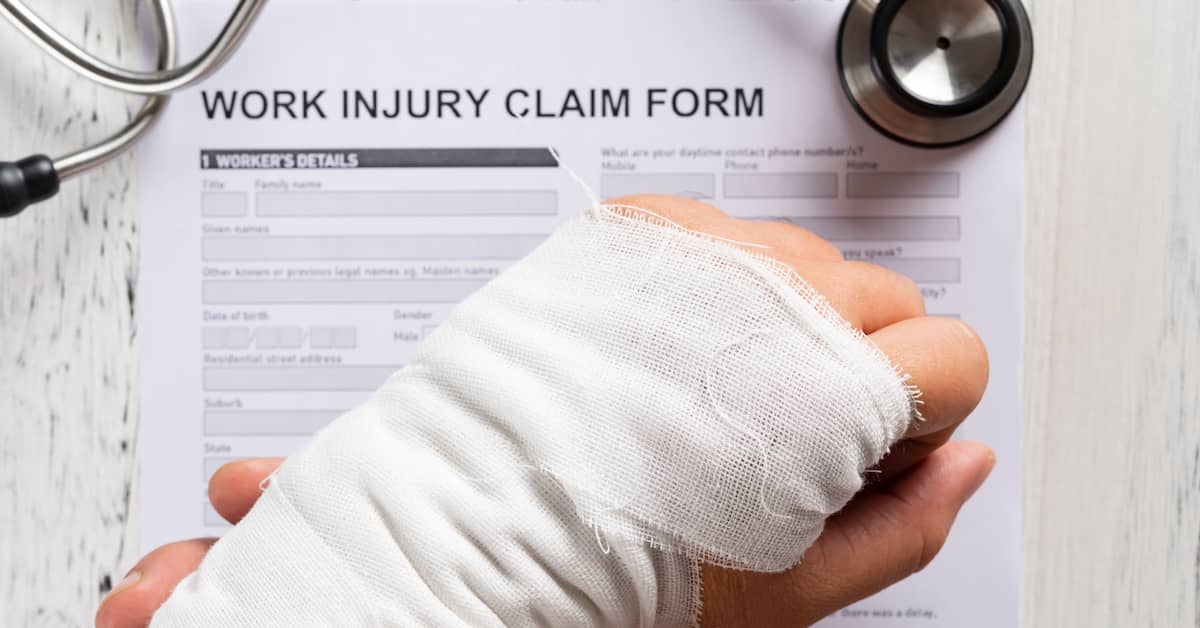 It is crucial to know when to file workers' comp if you have been injured on the job. Most workers in Nebraska are entitled to workers' compensation benefits for work-related injuries and illnesses, but it is important to abide by all applicable time limits.
Attorneys at Hauptman, O'Brien, Wolf & Lathrop are committed to maximizing your compensation after a workplace injury. In addition to workers' comp, we investigate to determine if the negligence of a third party was a factor (in which case you may be entitled to additional compensation).
Call (402) 241-5020 today to learn when to file workers' comp and how our lawyers can help. Your initial consultation is FREE.
Who Is Eligible for Workers' Comp?
Nebraska's workers' compensation laws guarantee benefits to most employees if they're injured or become ill in the course of or as a result of their employment. That said, there are some workers who are not eligible:
Household or domestic staff
Federal employees
Self-employed individuals or independent contractors
Agricultural or land workers
Railroad workers
Real estate and property agents
Volunteers in nonprofits
Nebraska's Coming and Going Rule
Under the coming and going rule, workers who are injured on their way to or from a workplace are not entitled to workers' compensation. Legally, such an injury would not be covered by workers' comp because it "does not arise out of or in the course of the employment."
The only exception to this rule is if the worker was hurt while traveling to or from a workplace as part of their job. Known as the "commercial traveler exception," this ensures that workers who are injured while fulfilling the duties of their work during their travels are adequately compensated.
How Long Do I Have to File?
In a workers' compensation claim, you have to be aware of two crucial timeframes:
When to notify your employer about the injury
AND
How much time you have to file a workers' compensation claim
You should inform a supervisor and submit a notice in writing as soon as possible—ideally right after the injury occurs.
Once the notice has been received, your employer has 10 days to file a First Report of Injury with the Nebraska Workers' Compensation Court. Your employer's workers' compensation insurer will then assess liability for the injury and determine your right to benefits.
If the employer fails, neglects, or refuses to file the First Report of Injury, the statute of limitations will be suspended until they do. An experienced lawyer can explain the numerous factors that may affect the statute of limitations and advise you when to file for workers' comp.
What Steps Do I Need to Take When Filing Workers' Comp?
What you do after a work-related illness or injury can determine the success or failure of your workers' compensation claim. If you delay, postpone, or refuse to take the necessary actions, you may forfeit the benefits you're entitled to.
Key steps to take in the workers' compensation process include:
Get medical care: Call 911 if you require urgent medical attention. Otherwise, you should see a doctor as soon as possible. Ask your employer for a list of approved doctors and facilities to ensure your treatment is covered by workers' comp insurance.
Notify your employer of the injury or illness: If you are unable to inform your employer of the injury immediately, you should try to make the notification within 1–2 days. Even if you tell a manager or supervisor that you are hurt, you should always file a written notice and retain a copy for yourself. This creates a record that you may need in the event of a dispute.
Document the incident: Keep a record of the circumstances of your workplace injury, including the date, time, location, and a description of how the injury occurred. This documentation can be crucial for proving your right to workers' comp.
Obtain witness statements: If there were any witnesses to the injury, try to obtain their statements and contact information. Witness statements can help support your claim.
Follow medical advice: Attend all medical appointments and follow the prescribed treatment plan provided by your healthcare provider. Failure to follow medical advice can affect your benefits.
Talk to an experienced lawyer: It is generally in your best interest to seek legal counsel if you are denied workers' comp benefits or liability is disputed. An experienced attorney can also determine if you have a third-party liability claim related to a workplace accident.
Wondering When to File Workers' Comp?
Hautpman, O'Brien, Wolf & Lathrop can help you fully explore your rights and legal options following a workplace injury. Our team will provide you with effective legal guidance and representation based on years of experience and informed knowledge.
Contact us for FREE if you need help filing for workers' comp and/or holding a negligent party accountable. Hauptman, O'Brien, Wolf & Lathrop serves clients in Omaha, Sarpy County, and all of Nebraska and Iowa.