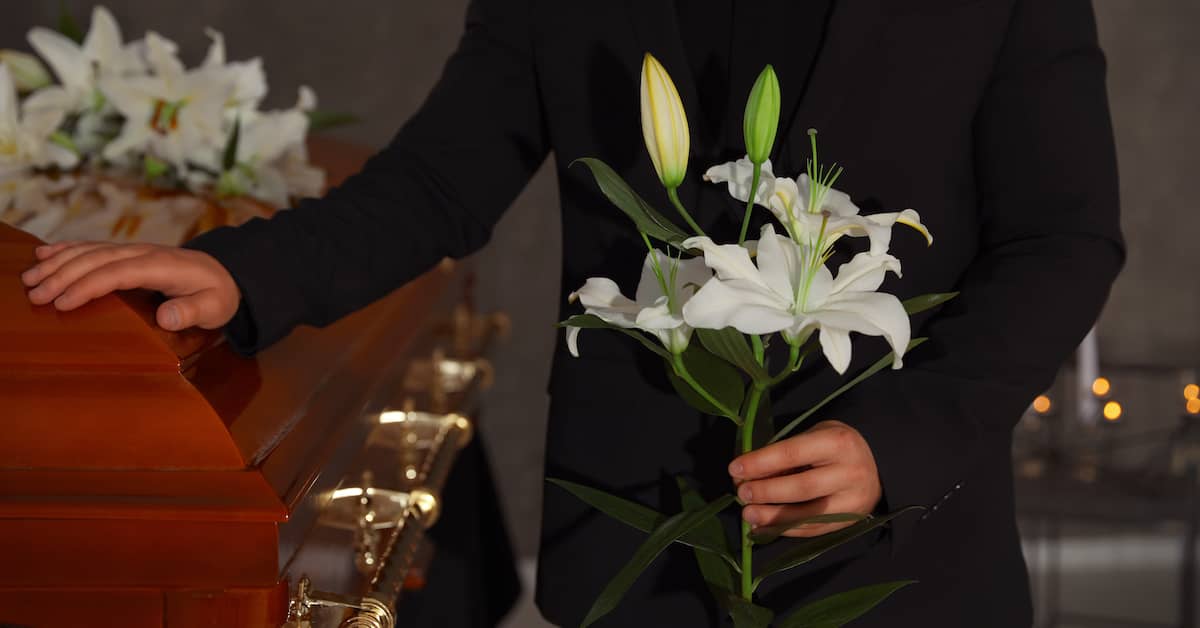 When a loved one dies due to the negligence or intentional wrongdoing of another, you and your family have the right to pursue compensation for wrongful death. According to Nebraska Revised Statute § 30-809, families can bring a wrongful death claim in any situation where the deceased would have been able to sue had he survived his injuries.
Hauptman, O'Brien, Wolf & Lathrop has extensive experience handling wrongful death claims. We understand the immense grief you and your family are facing during these trying times, and we will work to build a strong case on your behalf so you can focus on mourning your loved one.
What Does It Take to Prove Wrongful Death?
You are not automatically entitled to compensation if your loved one dies in an accident. Several elements must be proved for a wrongful death claim to succeed.
A wrongful death attorney will compile the evidence and consult with expert witnesses to build your case against the defendant(s) responsible for the loss of your loved one. Your lawyer will also assess the damages you and your family have sustained.
Ultimately, your wrongful death claim must satisfy the following elements:
1. The Defendant Owed Your Loved One a Duty of Care
The "duty of care" is a legal term for the obligation an individual or other entity owes to the safety of others. The nature of the duty of care depends on the circumstances.
For example, drivers have a duty to obey the rules of the road. Meanwhile, other defendants may have a different duty of care:
Property owners have a duty to keep the premises in safe condition for lawful visitors and warn of potential hazards
Businesses have a responsibility to hire qualified employees, provide proper training, and supervise them
Each of these descriptions constitutes a basic, reasonable standard of care. A wrongful death attorney can examine the facts of your case and determine whether the defendant's actions constitute negligence or misconduct.
2. The Defendant's Negligence Constitutes a Breach of That Duty
Once it is established that the defendant(s) had an obligation to your loved one's safety, your attorney must show that the party or parties breached the duty owed to your relative. The exact nature of the breach depends on the situation that led to your loved one's death.
For example, if your loved one is killed in a car accident because the other driver was speeding, ran a red light, was distracted by a mobile device, or engaged in other unsafe or unlawful behavior, the at-fault driver would likely be considered negligent.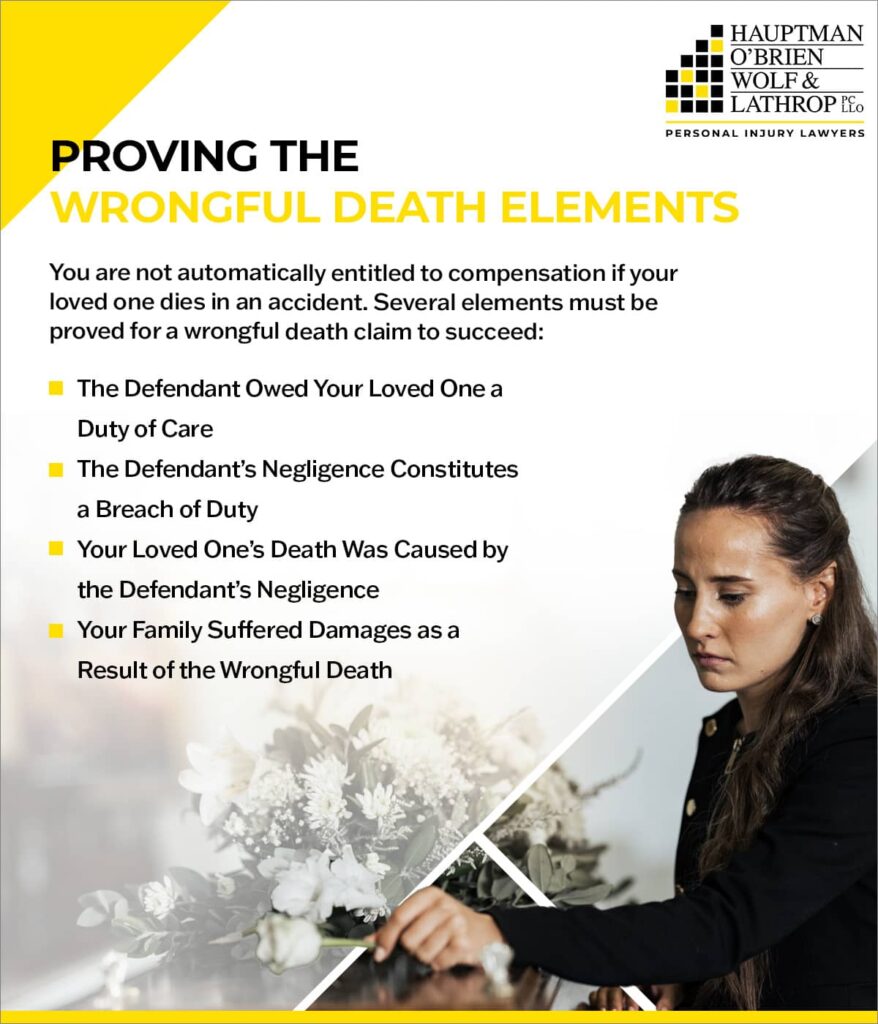 3. Your Loved One's Death Was Caused by the Defendant's Negligence
The third burden of proof in a wrongful death case is presenting evidence that the defendant's actions directly caused your loved one's death. Comprehensive investigation may be necessary to determine causation and who is at fault.
For example, a truck driver's negligence may be the direct cause of the accident that took your loved one's life. Oftentimes, however, multiple parties may actually be liable for the truck accident (including the trucking company, the manufacturer of the truck and/or its parts, etc.).
Another complication may arise if it is determined that your loved one's actions contributed to the accident. These allegations may be painful, but it is important to be aware how issues of comparative negligence (Nebraska Revised Statute 25-21,185.09) may impact your family's ability to recover damages.
4. Your Family Suffered Damages as a Result of the Wrongful Death
In Nebraska, wrongful death claims can only be brought by the deceased's personal representative. However, the action is brought for the benefit of surviving loved ones (such as a spouse, children, etc.).
You and your family may be entitled to compensation for the following losses in a wrongful death claim:
Funeral and burial expenses
Medical bills incurred prior to your loved one's death
Loss of income and other economic support
Loss of society, comfort, and companionship
Loss of household support and services
Ultimately, all of the damages in a wrongful death claim must be supported by the evidence. A knowledgeable wrongful death attorney can collect the evidence needed to pursue maximum compensation on behalf of your family.
How Do You Prove a Wrongful Death Case?
Building a wrongful death claim requires extensive experience in personal injury law generally and cases involving fatal accidents and injuries in particular. Prompt investigation and collection of evidence is essential for prevailing in a wrongful death claim. The lawyer you choose should also have a thorough understanding of the Nebraska laws and statutes governing wrongful death cases.
In addition, your attorney should be able to provide you with sound legal counsel and aggressive representation. Wrongful death claims often involve substantial damages. It may be necessary to engage in multiple rounds of settlement negotiations and even go to trial to obtain the compensation you and your family deserve.
Surviving family members have rights if a loved one dies as a result of another's negligence. Every team member at Hauptman, O'Brien, Wolf & Lathrop is committed to providing the highest quality of legal service and working hard to achieve the optimal result.
For a free case review, please call Hauptman, O'Brien, Wolf & Lathrop at (402) 241-5020 today. Our wrongful death attorneys serve clients in Omaha, Sarpy County, and throughout Nebraska and neighboring Iowa.