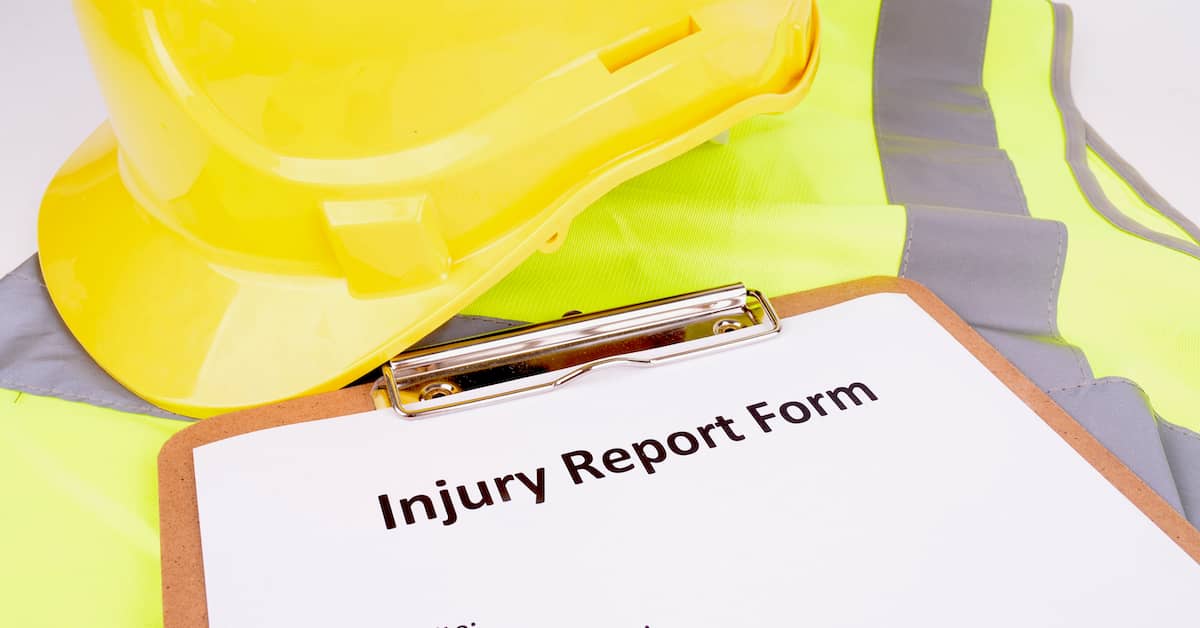 A workers' compensation attorney can help you navigate the complex issues involved in a workers' comp claim. One of the most important considerations in these cases is the reporting requirement.
As an employee, it is important to notify your employer promptly when you get injured on the job. However, workers aren't the only ones with a reporting obligation. Once you report a workplace injury, your employer is required to report the injury to its insurance carrier.
As the Nebraska Workers' Compensation Commission explains:
"The employer should notify its workers' compensation insurer of the injury or occupational disease. The employer / insurer should file a First Report of Alleged Occupational Injury or Illness with the court within 10 days of the date of the notice of injury. The injured employee is not responsible for filing this report."
While employers are supposed to report employee injuries, they don't always follow the law. So, what happens if your employer doesn't report an accident to workers' comp?
What You Need to Know If Your Employer Doesn't Report a Work Accident
The first thing you need to know is that an employer's failure to a work-related injury has no impact on your right to workers' comp benefits. However, failure to report the accident could impact the process of collecting the benefits you deserve.
If your employer isn't following the law, this could make securing benefits more challenging. As such, it is important to have a workers' compensation attorney on your side.
Your attorney can investigate to determine why your employer didn't report the accident. Some of the most common reasons include:
The person who handles workers' compensation claims at your company has fallen behind or doesn't know the law.
Your employer is intentionally mishandling your claim in an effort to avoid liability.
You didn't provide adequate information, or your employer doesn't think you provided adequate information.
You didn't report your accident on time (or your employer doesn't think you reported your accident on time).
All of these are very different situations. For example, a simple delay in processing your claim isn't ideal, but it is probably the best-case scenario under the circumstances. If your employer is wrongfully trying to deny benefits, you may have a claim for workers' compensation fraud. If you have omitted information or waited too long to report the accident, you will need to consult with an attorney to find out what legal options you have available.
Are Companies Required to Have Workers' Compensation Insurance?
The vast majority of employers in Nebraska are required to carry workers' compensation insurance. Employers who are not required to have workers' comp insurance under state law may still choose to purchase coverage to protect themselves should an employee suffer injury on the job.
Corporations and political subdivisions with 100 or more employees may choose to "self-insure" instead of purchasing workers' compensation insurance. Self-insurance requires approval by the Nebraska Workers' Compensation Court. Large employers who opt to self-insure have an obligation to handle work injury claims in good faith and in accordance with Nebraska law.
What If My Employer Does Not Have Workers' Compensation?
Employers who carry workers' compensation insurance or self-insurance are generally immune from lawsuits by employees who suffer injury on the job (known as a common law defense). If they fail to carry the necessary insurance, employers are responsible for paying an injured workers' damages.
What Should I Do if My Employer Isn't Reporting My Accident to Workers' Comp?
If your employer isn't reporting your accident to workers' comp, you should take action to protect your legal rights:
Collect all relevant documents. If you completed an accident report and provided it to your employer, get a copy of your own and keep it in a safe place. If you have any emails, letters, or other communications from your employer, collect these as well.
Keep following your doctor's advice. While it can be stressful incurring medical bills when you don't know if you will receive workers' comp, it is important to continue following your doctor's advice. If you ignore your doctor's advice, this could negatively impact your claim for workers' comp benefits.
Take notes. If you have talked to anyone at work about the accident, take notes detailing your conversation. Write down other pertinent details as well, such as how and where you got injured, when the accident happened, and whether there were any witnesses.
Talk to a workers' compensation attorney promptly. If you are entitled to workers' comp and your employer isn't handling your claim appropriately, you will need an experienced lawyer on your side. You should seek legal counsel as soon as possible.
Generally, the workers' comp claims process begins when the employer submits a first report of injury or illness to the insurance provider. If your employer fails to take this step, an attorney can help you file your workers' compensation claim.
Contact a Workers' Compensation Attorney Today
Work injury claims can be complicated. In addition to workers' comp benefits, many workers are unaware that they may be entitled to additional damages through claims against negligent parties responsible for an on-the-job accident.
Hauptman, O'Brien, Wolf & Lathrop can help you pursue all avenues for obtaining compensation. Our lawyers have more than 200 years of combined experience handling a broad array of injury claims.
Contact Hauptman, O'Brien, Wolf & Lathrop today for a FREE case review. Our workers' compensation attorneys serve clients in Omaha, Sarpy County, and all of Nebraska and Iowa.