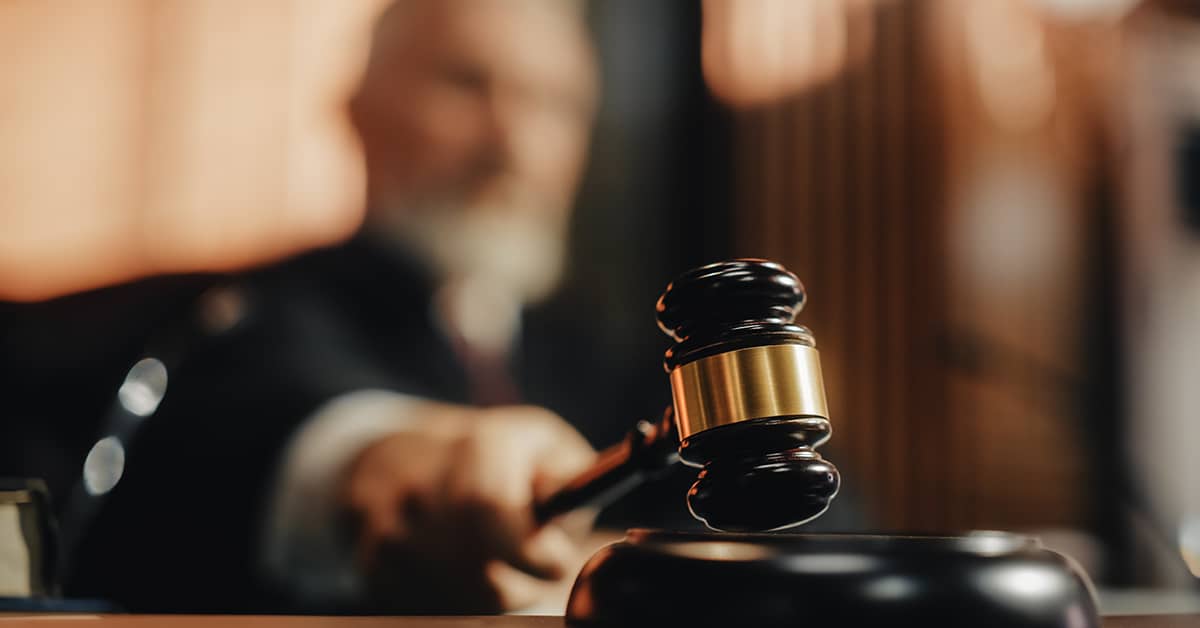 It may be necessary to file a car accident lawsuit to recover the compensation you deserve after a crash. Hiring an experienced attorney is essential for ensuring that your case is filed on time, legal procedures are followed, and a successful outcome is achieved.
At Hauptman, O'Brien, Wolf & Lathrop, our skilled auto accident attorneys in Omaha can provide the necessary legal support, representation, and counsel needed to secure a favorable outcome. Our legal team can help you navigate the process and fight for your interests at all times.
For a FREE case review, call Hauptman, O'Brien, Wolf & Lathrop at (402) 241-5020 today. Our firm can advise you whether a car accident lawsuit is in your best interest and assist you with all aspects of the process.
Before Filing Suit: Negotiating a Settlement
The majority of personal injury claims are settled without ever seeing the inside of a courtroom. Car accident cases are no exception.
Instead of filing a lawsuit immediately, your lawyer may recommend filing a claim with the other driver's insurance company and trying to negotiate a settlement. Negotiating a settlement is advantageous for both parties, as it avoids a potentially expensive and protracted court case.
The settlement negotiation process looks typically looks like this:
Your attorney collects evidence of the accident and starts preparing your case
Your attorney contacts the defendant's insurance provider with a demand for relief
The insurance company responds with a counteroffer
Your lawyer negotiates with them on your behalf until both parties reach a satisfactory agreement.
Of course, the decision to settle ultimately rests with you. Your attorney can advise you whether the offer is fair based on your current and future losses, as well as what could be realistically obtained via a car accident lawsuit.
What If My Case Doesn't Settle?
Although settling out of court is the norm, there are times when further litigation is necessary. This may be the case if the insurance company disputes fault for the accident, contests the damages in your claim, etc.
If you file a car accident lawsuit, this does not guarantee that the case will make it to trial. Insurance companies are more likely to "play ball" if they find that you and your attorney are willing to go to court to get what's owed you. As such, it is not uncommon for cases to settle between the date the lawsuit is filed and the first the case goes to trial (if not earlier).
That said, it is important to realize that preparing for and going to trial may be necessary. Such an experience can be stressful, but having an experienced trial lawyer on your side can help alleviate some of the worry.
What Are the Steps of a Car Accident Lawsuit?
Although lawsuits should be the last resort, they may become the only option available if you're unable to reach an agreement with the defendant and their insurance provider. If that's the case, your attorney will go through the following process to file a car accident lawsuit on your behalf:
1. Drafting the Complaint
Your attorney will draft a complaint that covers the scope of your case. This complaint usually contains vital information about why you're filing the suit, what you intend to get out of it, and why your quest for compensation or relief is legitimate.
The complaint will typically contain two parties: the plaintiff or claimant (you) and the defendant (the liable party). Unless you're a learned legal professional, leave the drafting of the complaint to an experienced injury lawyer. Your attorney will know how best to phrase the complaint and file it with the appropriate court.
2. Serving the Complaint on the Defendant
Once the complaint is filed, the court will issue a summons. A summons is an official notification to the defendant that they are being sued.
Combined together, the complaint and summons need to be served to the defendant. The summons and complaint will often include information about the court where the case is filed, the named parties in the case, the plaintiff's lawyers, and the date of the case's first hearing.
3. Resuming Settlement Negotiations (Usually)
A complaint and summons are usually enough to show the defendant that you are serious about your claim and willing to go to court. This usually brings the defense back to the negotiating table. In many instances, they will come back to the table with a much better car accident settlement offer than the one they previously offered you.
4. Preparing the Case for Trial
Whether the defendant comes back to the table or not, an experienced car accident lawyer will go on to prepare the necessary documents and arguments for trial. It is important to proceed this way in case the defendant and their insurance provider decide that they'd rather take their chances in court.
This phase involves the following:
Gathering evidence
Ascertaining the case's merits and weaknesses, if any
Identifying and preparing witnesses
Getting ready to present the case in court
5. Going to Trial (If Necessary)
If the defendant is truly at fault, their insurance provider will likely seek to settle before going to trial. However, if no settlement is reached, it will be necessary to proceed to trial to pursue the compensation you deserve.
Get Help with Your Car Accident Lawsuit
Car accidents can lead to catastrophic injuries or worse. Victims and their families may be left with enormous financial costs, as well as significant physical and emotional burdens.
You may believe that it is necessary to file a car accident lawsuit to recover fair compensation. While this may ultimately be the case, an experienced lawyer will first attempt to negotiate a favorable settlement.
Hauptman, O'Brien, Wolf & Lathrop is the most experienced personal injury law firm in the Omaha area. Our attorneys have more than 200 years of combined experience representing the victims of serious injury. While we are often able to settle our clients' cases for the compensation they deserve, we never hesitate to file a lawsuit, prepare for trial, and represent our clients in court if that's what it takes to win.
Contact us for FREE today. Our lawyers serve car accident victims in Omaha, Sarpy County, and all of Nebraska and Iowa.