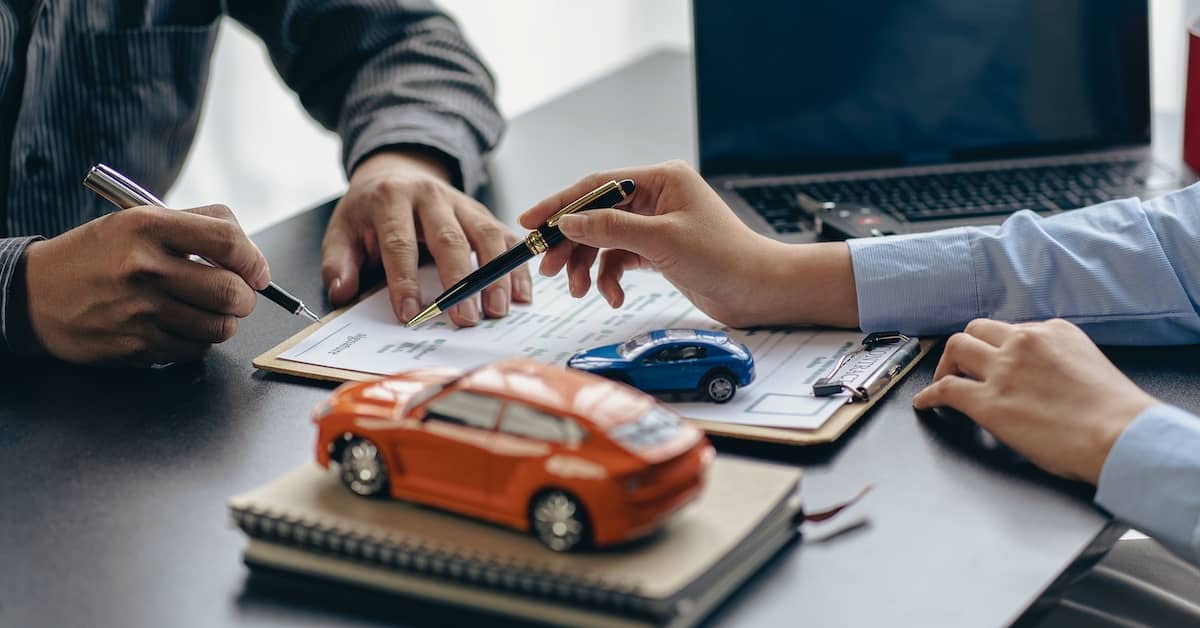 The value of a car accident settlement depends on a number of different factors. Until an experienced car accident attorney takes a look at your case, it's usually difficult to provide an accurate estimate of a potential settlement. Every auto accident case involves unique considerations, including:
The circumstances leading up to and surrounding the case
The severity of the injuries
Damages and losses
State laws
This combination of factors makes it very hard to come up with a one-size-fits-all number. The good news is that there's a way to figure out how much your car accident settlement might be worth. Call Hauptman, O'Brien, Wolf & Lathrop at (402) 241-5020 today for a FREE case review.
Who Decides the Dollar Value of the Damages in a Crash?
The dollar value of the losses suffered in a car accident is often determined by the defendant's insurance provider—specifically the insurance adjuster. Ultimately, the adjuster's job is to help save the company as much money as possible by paying the claimant as little as possible.
Compensation you may be entitled to in a car accident settlement includes:
Medical expenses
Property damage
Lost wages and reduced earning capacity
Pain and suffering
Unfortunately, it's not unusual for injured victims to receive lowball offers from insurance companies. Sometimes, these offers are made to look bigger than they really are. If you accept the offer without consulting an experienced legal professional, you may find yourself holding the short end of the stick in the future.
This is more commonly seen in cases where the accident victim suffers catastrophic injuries and requires lifelong or prolonged healthcare. Because the victims are typically desperate and don't know any better, they accept the seemingly sizable offer.
By the time they find out that they've been shortchanged, it's already too late and they can't contest the payout. However, if you have a qualified auto accident attorney in your corner, they will contest the offer and push back if the amount offered by the insurer is too small.
What If You Were Partly At Fault for the Accident?
Nebraska is a comparative fault state. If your degree of fault for the accident is found to equal or exceed that of the defendant, you will lose the right to compensation. However, if your degree of fault is less than 50%, you still have the right to some compensation.
Insurance companies will often accuse the plaintiff of causing the accident and deny their claim. Alternatively, the insurer may justify a low-ball settlement offer by claiming that you are partially at fault.
Your attorney can advocate on your behalf for the maximum settlement. If you are not at fault, you shouldn't settle for less than you deserve. If you were partly at fault, a lawyer can explain what this means for your settlement and negotiate a favorable outcome.
What Is a Fair Car Accident Settlement?
A fair car accident settlement should cover your medical expenses (past and future), lost wages, pain and suffering, property damage costs, and other current and future losses. Since there's no predetermined sum, how much this will come to depends on the case and the losses involved.
While the insurance company might rely on a formula to determine what's "fair," your lawyer will rely on the evidence. A thorough evaluation of your medical bills, earnings before the accident, and more may reveal that you are entitled to more than what the insurance company is willing to offer.
How Much More Can I Get with an Attorney?
As a rule, hiring a lawyer to handle your car accident claim will result in significantly more settlement money than you could get on your own. This is because car accident lawyers understand the nuances of these cases and what is involved in obtaining a favorable settlement.
Insurance companies tend to take claims more seriously when they are handled by a skilled attorney. Negotiations tend to proceed faster with an attorney representing you, and they are more likely to result in a higher settlement.
Maximize Your Car Accident Settlement With an Experienced Car Accident Attorney in Omaha
You shouldn't have to needlessly suffer because of someone else's negligence or accept poor offers from insurance companies. Don't settle for less than you deserve.
The attorneys at Hauptman, O'Brien, Wolf & Lathrop have more than 230 years of combined experience representing people injured in car crashes and other incidents. We fight for a fair and satisfactory car accident settlement to ensure that you are compensated for all of your losses.
Contact our firm today for a FREE case review. Hauptman, O'Brien, Wolf & Lathrop serves clients in Omaha, Sarpy County, and all of Nebraska and neighboring Iowa.