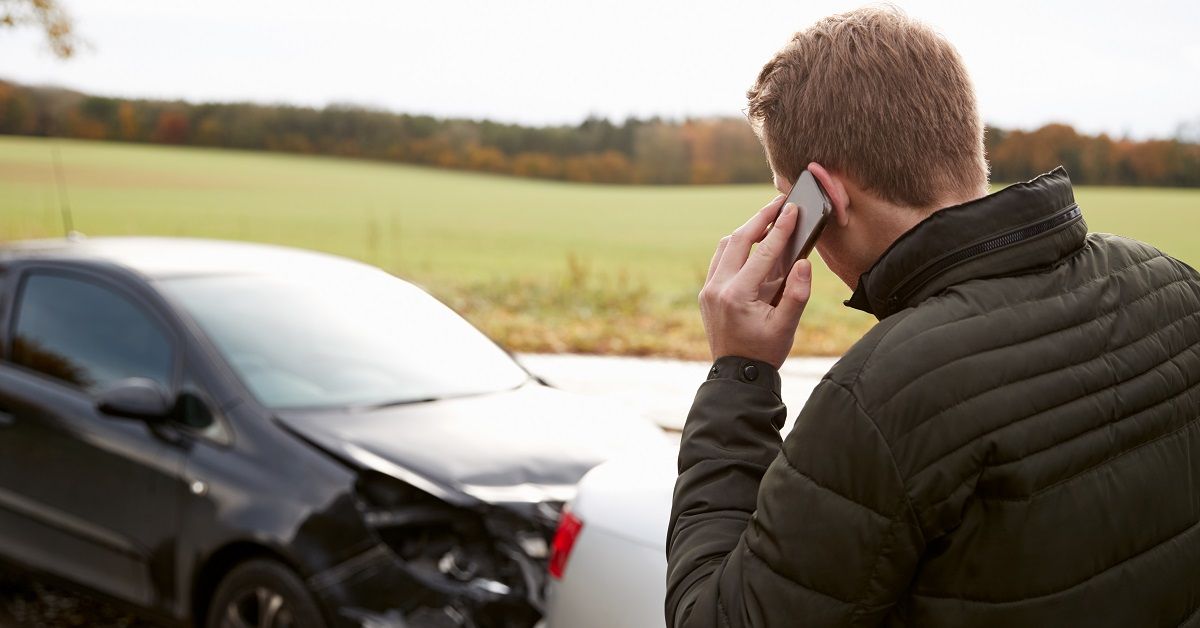 Being involved in a car crash can be a terrifying experience. Unfortunately, the trauma doesn't end at the scene for many car accident victims. Not only do they face an ongoing journey to recovery – both physical and mental – but they can also feel uncertain about how to pay for all of the expenses related to their accident.
Should they work with the insurance company to try to reach a settlement? Should they push back if they don't think it's enough? Should they get all of the medical treatment now or wait until they receive compensation from the insurance company? How do you take a car accident case to court?
There are many difficult questions that you may be facing, and it can be hard to know the right way forward. That's why, when it comes to the question of whether or not you should hire an attorney, the answer is generally yes.
The car crash lawyers at Hauptman, O'Brien, Wolf & Lathrop, P.C. have a long track record of helping those injured in car accidents receive the compensation they need to get their lives back. Please call (402) 241-5020 or contact us online for a free review of your case.
If you hire an attorney after a car crash, here are 4 important duties he or she will perform on your behalf:
1. Review Your Legal Options
Working with an attorney will be a highly collaborative process. Ultimately, you're the final decision-maker, but you will need to rely on your attorney to give you a full, accurate understanding of the options available to you along with recommendations for how to move forward.
One of the key decisions that often needs to be made is whether you should accept a settlement offer from an insurance company or pursue a trial in court. While the latter takes more time, it's important that both you and your attorney are willing to do so if need be.
That said, even if you don't go to court, having an attorney by your side during the settlement negotiations is invaluable.
Insurance companies are very good at making car accident victims feel like they are only owed what the insurer is willing to offer, but this is not the case. As the victim of a car accident that wasn't your fault, you have rights – and it's your right to reject a subpar settlement offer.
Having an attorney by your side who understands these legal rights and who has a good deal of experience negotiating with insurance companies on behalf of injured victims will show the insurance company that you're serious about getting a fair settlement.
2. Document and Retrieve Valuable Evidence
A significant part of winning a car accident case is the quality and quantity of evidence you can compile that supports your claim. This can be anything from video recordings of the accident and cell phone records to police reports and skidmarks. In addition, you'll need evidence related to the damages you have incurred, including medical records, car repair or replacement records, and other documentation that proves the expenses you have incurred related to the accident.
Ultimately, the more evidence you have, the better. But, for someone inexperienced with car accident cases, it can be difficult to find and compile – or even consider – all of the evidence that might be available to you. An experienced car accident attorney, on the other hand, will know what to look for and will know how to obtain what is needed to support your case.
3. Deal with the Insurance Company
This might be the most important piece of advice you can get about dealing with a car accident claim: An insurance company is not your friend.
They might seem nice and friendly, saying they want to do what's fair, but the truth of the matter is that they are businesses. This means that they are not going to pay you a penny more than they have to. Hence, when you begin the claims process, they will generally offer a "low-ball" settlement amount.
You might feel tempted to take the initial offer to help defray some of the expenses you're currently facing. However, it is important to understand that accepting an offer now means you won't be able to pursue additional compensation in the future. As a result, you may not have enough to cover future medical bills and the pay you lose from not being able to make as much money as you did before the accident, not to mention the ongoing stress and anxiety you have to deal with on a daily basis.
An experienced car accident lawyer will be able to take all of these damages into account. Then, he or she will be able to provide you effective counsel on whether the settlement offer truly meets your needs.
4. Handle Questions of Fault
The basis of any car accident claim is fault – that is, who is responsible for the accident. This means that you'll have to prove that another party was negligent, causing the accident and therefore all of the damages and expenses related to the accident.
While this might sound straightforward enough, it can sometimes be a difficult thing to prove. In many cases, it will come down to the quality of the evidence your attorney can collect, as well as any witnesses who saw the accident take place.
To further complicate matters, Nebraska is a comparative negligence state. This means that multiple parties in an accident can share some of the blame for what happened. As a result, the at-fault driver's insurance company may try to argue that you share some, most, or even all of the liability.
Having an experienced attorney in your corner can help counter these defense claims, which makes it more likely that you will be able to recover the compensation you deserve.
Find Out How Our Nebraska Car Crash Lawyers Can Help You
At Hauptman, O'Brien, Wolf & Lathrop, P.C., we understand how difficult it can be to deal with the aftermath of a car accident. That's why we work hard to make sure that our clients receive as much compensation as they deserve under the law.
While there might seem to be an endless number of questions and uncertainties around your situation, we're here to bring the answers, legal advice, and support you need during this challenging time. For a free case review, please call (402) 241-5020 or contact us through our website. Our law firm serves clients in Omaha, Sarpy County, and nearby areas of Nebraska.