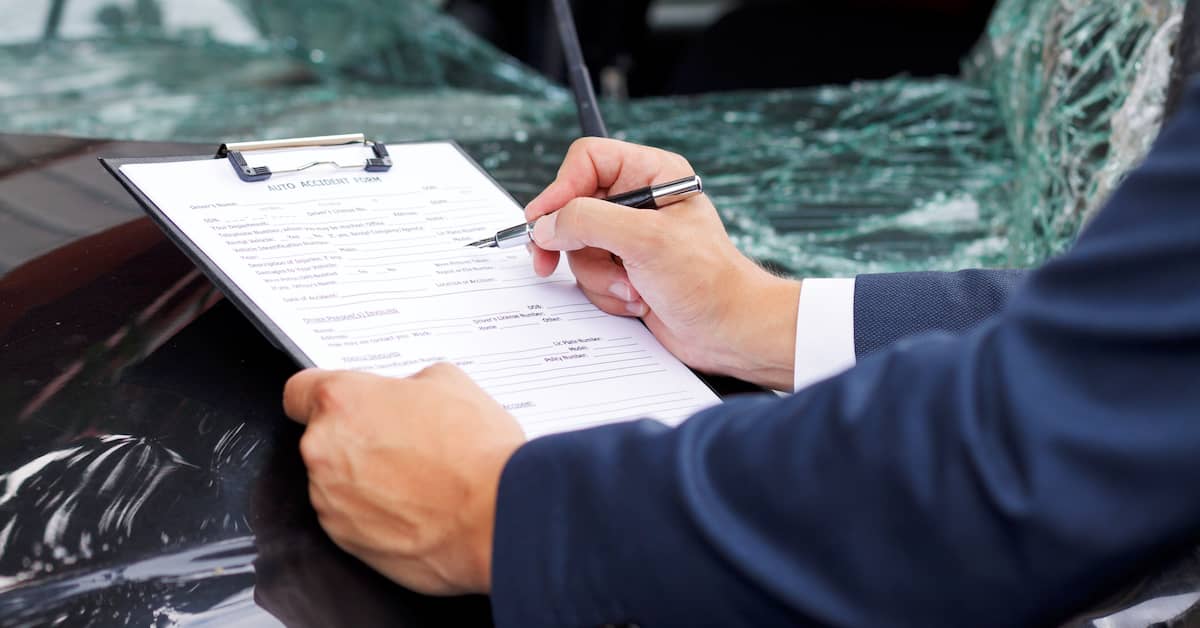 A car accident case can be complicated. Depending on the circumstances, it can also take time to resolve. Nevertheless, filing a claim is often essential for your recovery following the accident.
Car accidents can be incredibly expensive. Obtaining compensation for your medical bills, lost wages, and other costs can help you move forward with your life. A knowledgeable car accident lawyer can help you protect your rights and safeguard your future.
One of the most common questions our lawyers get is: "How long does a car accident claim take?" While you want to recover the financial compensation you deserve, you don't want your claim to take over your life. You want to get past your claim and get back to your normal routine.
At Hauptman, O'Brien, Wolf & Lathrop, we are committed to resolving your car accident case efficiently and fairly—i.e., obtaining the maximum compensation you deserve as soon as possible. Call (402) 241-5020 today for a FREE case review.
Car Accident Claims Can Take Anywhere from a Few Months to a Year or Longer
Straightforward car accident claims may be resolved in as little as 2–3 months. More complicated cases, meanwhile, can take a year or more.
Most successful claims settle in well under a year, but it is important to be prepared for the possibility that your claim could take 12 months or longer. Although there are several factors that can affect the duration of your case, it is ultimately up to you to decide how and when to settle.
5 Factors That Determine How Long a Car Accident Case Takes to Resolve
Why is there such a wide range for how long a car accident claim can take? Here are five of the most important factors for determining how long a claim takes to resolve:
1. Whether You Hire an Car Accident Lawyer
While many people assume that hiring an car accident lawyer will draw out the process, this isn't usually the case. From presenting a strong demand package to negotiating on your behalf, there are several ways that an experienced lawyer can actually help to speed up the process.
It is also important to keep in mind that if it takes a while to resolve your claim with a lawyer, this means that the insurance company is putting up a fight—which means that you would have been extremely unlikely to recover fair compensation on your own. So, while resolving your claim might take some time, you will have a much better chance of recovering the compensation when you hire an attorney.
2. The Complexity of Your Claim
The complexity of your claim is a key factor in determining how long it will take to resolve. If you got hit by a drunk driver who ran a red light and the accident was caught on video, then your claim may be fairly straightforward. On the other hand, if you were involved in a multi-vehicle pileup and there are multiple insurance companies involved, this added complexity will most likely add time to the process.
3. The Duration of the Investigation
Proving fault for a car accident involves conducting a detailed investigation. While insurance companies conduct their own investigations, it is important that you hire a lawyer to investigate with your best interests in mind. If your lawyer needs to interview witnesses, obtain cell phone records, or hire an accident reconstructionist, these steps will add to the time it takes to resolve your claim.
4. The Insurance Company (or Companies) Involved
Different insurance companies handle car accident claims differently. All insurance companies have protocols for how their adjusters and representatives handle claims. These policies can either streamline or add delays to the process. If there are multiple insurance companies involved (i.e., because two or more drivers contributed to causing the crash), this will typically add time to the process as well.
Plaintiffs and insurance companies alike generally want to avoid the expense and uncertainty of a trial. That is why the majority of accident claims end with a settlement agreement. However, if negotiations drag out or the statute of limitations is approaching, it may be necessary to file a lawsuit.
Litigation often prolongs the proceedings in a car accident case. If the case goes to trial, it can take even longer. However, the additional time is worthwhile if it results in a favorable outcome.
5. The Value of Your Claim
The amount you are entitled to recover can also be a key factor in determining how long your car accident claim will take. Simply put, the more money that is at stake, the harder the insurance companies are going to fight. While the insurance companies might be willing to settle a claim relatively quickly if it is worth $1,000, they are going to fight much harder if the claim is worth $100,000 (or more).
How Long Does a Lawsuit Take for a Car Accident?
Get Answers Specific to Your Claim.
While there is no way to know in advance how long an insurance claim or car accident lawsuit will take to resolve, you might find it helpful to talk about your individual legal matter with an attorney one-on-one.
At Hauptman, O'Brien, Wolf & Lathrop, we offer a FREE legal consultation to auto accident injury victims. The consultation is completely confidential, and there is absolutely no obligation to contract for our services when the consultation is done.
It's your chance to learn more about how the law might apply to your prospective claim—including how the various factors described above may or may not affect the time frame for your claim.
Omaha Car Accident Lawyers Who Understand That Time Matters—And Results Do, Too
We understand that time matters. If you have been injured in an car accident in Nebraska, you may have medical bills that need to be resolved sooner rather than later. (In that case, a lawyer may be able to help you make arrangements for taking care of those bills while you wait for your claim to resolve.)
Just as importantly, we understand that you might be anxious to put the matter behind you as quickly as possible. That's why we work diligently to resolve our clients' claims efficiently—but never by compromising the strength of their case or taking the easy way out. Getting true financial justice can take some time. We constantly evaluate the claim process as it unfolds, always keeping the client's goals in mind and assessing their best strategies and best possible outcomes at every turn.
Get Help with Your Car Accident Case
It can be exhausting to wait for a settlement after a car accident. All you want is fair compensation for your losses, but it probably seems like the insurance company does nothing but drag its feet.
Hauptman, O'Brien, Wolf & Lathrop can help you resolve your car accident case quickly and fairly. With more than 200 years of combined experience, our attorneys bring an unparalleled depth of knowledge and skill to each claim. Our goal is to achieve a result that compensates you for your current losses and provides you with the resources to overcome future challenges.
For a FREE case review, contact Hauptman, O'Brien, Wolf & Lathrop today. Our car accident lawyers serve clients in Omaha, Sarpy County, and all of Nebraska, as well as neighboring Iowa.