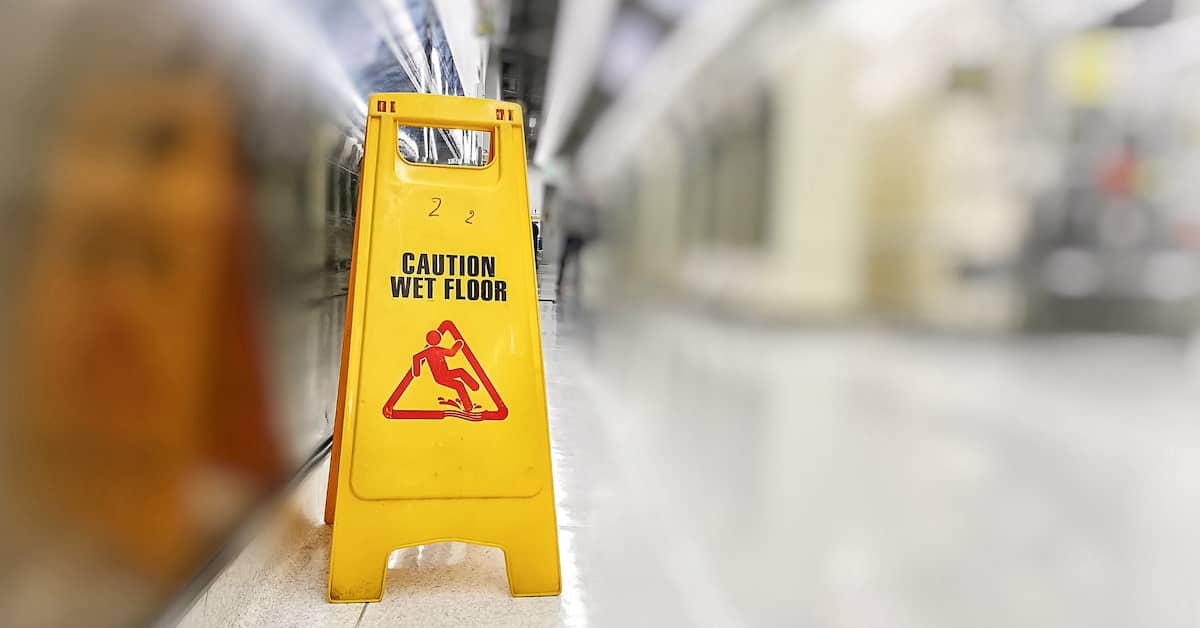 A slip and fall accident can cause a host of serious injuries. Sometimes the effects of a fall are obvious, such as a broken bone or a laceration. In other cases, however, the initial effects may be subtle but eventually give way to long-term complications.
Not every slip, trip, or fall requires an attorney's guidance. However, if the slip and fall accident was caused by dangerous conditions on a property and you are facing long-term or lifelong effects, it is in your best interest to seek legal guidance as soon as possible.
Hiring an attorney after a slip and fall accident has a number of benefits. These include:
1. Investigating the Cause of the Slip and Fall Accident
It is not always immediately clear what causes a fall. Although you may be able to identify a dangerous condition, you must prove that the negligence of the property owner caused the danger in the first place.
Hiring a lawyer is the best way to get to the root cause of the slip and fall accident. Countless hazards exist on residential, business, and municipal properties that can cause injury, including:
Wet flooring that may not necessarily look slippery
Dips or rises in the flooring
Torn carpet
Cracks or holes in the floors
Uneven surfaces on stairs
Dirty or trash-laden staircases
Broken handrails on stairs
Exposed cables on the floor or ceiling
Poorly lit areas
Cracks in the pavement outside on the property
Rises or sudden dips in the ground or pavement
Potholes
Ice
Damaged curbs
Your attorney can investigate to determine not only what caused you to slip and fall but who is responsible.
2. Establishing Liability for the Slip and Fall
Liability for a slip and fall is not always straightforward. It is important to determine who had possession and control of the premises at the time of the accident.
For example, say a store rents commercial space in a shopping mall. If a customer slips and falls in the store because the employees failed to mop up a spill, the store (and not the owner of the mall) would likely be held liable for the customer's injuries.
A slip and fall lawyer can untangle complicated issues of liability while you focus on recovery. In addition, your attorney can establish how the liable party or parties failed to exercise the necessary care to keep the premises safe.
Most slip and fall accidents occur because the property owner or occupant fails to take the steps a reasonable person would in maintaining the premises, monitoring the premises, and warning visitors of potential hazards. Actually establishing what a "reasonable" person would do under the law is challenging without a knowledgeable lawyer on your side.
3. Calculating the Damages in Your Slip and Fall Claim
Victims of slip and fall accidents may be entitled to significant compensation for their injuries and damages. However, accurately accounting for all of the damages in your case on your own is extremely difficult.
An experienced attorney will carefully calculate not only your current losses (such as medical bills and lost income) but the costs you are likely to face in the future for ongoing medical treatment, therapy, and the inability to work. In addition, a slip and fall lawyer can assess the monetary value of non-economic damages like pain and suffering.
The damages in your case must be supported by compelling evidence. Your slip and fall lawyer can collect the necessary evidence and consult experts to establish the seriousness of your injuries and the compensation you are due.
4. Negotiating with the Insurance Company on Your Behalf
Slip and fall accidents are covered by homeowners insurance, renters insurance, and business liability insurance. As such, it will be necessary to go up against an insurance company in the majority of slip and fall claims.
The insurance company's interests are directly at odds with yours. You need a settlement amount that covers your losses; the insurance carrier wants to pay you as little as possible.
Insurers and defendants are more likely to take your claim seriously when you have an attorney representing your interests. Frequently, hiring an experienced lawyer will lead to a higher settlement.
5. Taking Your Slip and Fall Case to Court (If Necessary)
Most slip and fall claims settle out of court. However, if a fair settlement cannot be reached, you will need an attorney to file a lawsuit on your behalf and present your case at trial.
Once a lawsuit is filed, it may still be possible to reach a settlement agreement. However, you do not want to take a chance on going to court without legal representation.
Your slip and fall lawyer will gather all of the evidence, consult expert witnesses, and prepare the case for trial. At trial, your attorney will fight to maximize the award.
There are a number of advantages to hiring a lawyer if you have been injured in a slip and fall. But what attorney should you choose?
The lawyers at Hauptman, O'Brien, Wolf & Lathrop have more than 233 years of combined experience representing clients in a wide range of claims. We have extensive experience serving those who have been injured in slip and fall accidents on dangerous properties.
Please call Hauptman, O'Brien, Wolf & Lathrop at (402) 241-5020 today for a free case review. Our slip and fall lawyers serve clients in Omaha, Sarpy County, and all of Nebraska and nearby Iowa.