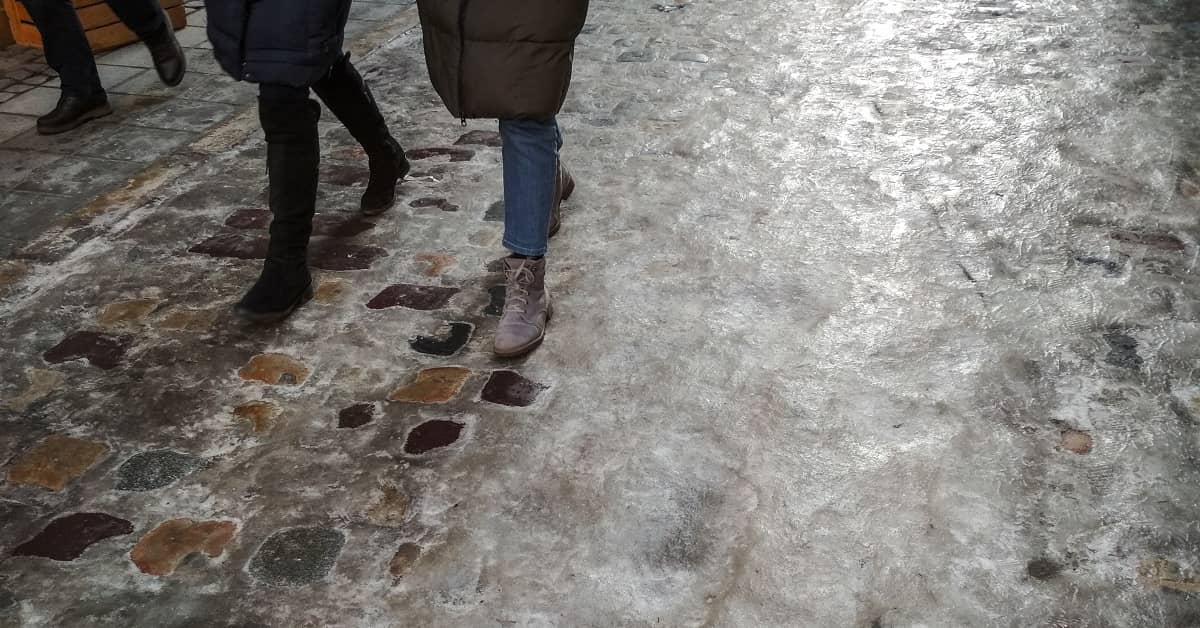 Property owners have a legal duty to ensure the safety of the premises. This encompasses everything from fixing broken sidewalks to cleaning up spills and messes to ensuring walkways and other publicly accessible areas are well-lit. When owners and occupants fail in these duties, visitors on the premises may suffer serious injuries in falls and other types of accidents.
You may be entitled to significant damages if you are injured in a slip and fall accident. However, building a successful claim can be challenging.
If you have been injured on an unsafe property, a slip and fall lawyer at Hauptman, O'Brien, Wolf & Lathrop can help. Contact one of our attorneys today for a free consultation.
Were You Hurt in a Slip and Fall?
The first thing you need to prove in a slip and fall claim is the nature and extent of your injuries. Common injuries in slip and fall claims include:
Broken bones
Soft tissue damage, especially in the wrists, forearms, knees, back, and other areas that make first contact with the ground in a fall
Any and all injuries must be thoroughly documented by a medical professional as soon as possible. Without a record of the injuries you sustained in the fall, it will be extremely difficult to recover compensation.
Did a Dangerous Condition Cause You to Fall?
The next component of your claim is proving that the negligence of the owner of the property or an occupant on the premises caused you to slip and fall. This typically involves presenting evidence of a dangerous condition.
Common examples of dangerous conditions in slip and fall claims include:
Wet floors
Broken stairs
Poorly maintained railings
Weather-related hazards (such as icy sidewalks)
Worn and lumpy carpet
Poor lighting
Loose electrical cords and wires
Lack of warning about a potential hazard may also constitute a condition for which the owner or occupant is liable. For example, if there are uneven steps down a stairway, the lack of a warning sign telling people to watch out for the uneven steps could also be considered a dangerous condition.
Have You Suffered Damages as a Result of the Slip and Fall?
In addition to proving that you suffered injury in a slip and fall, you must also present evidence of the damages you have sustained. Damages in your claim may include:
Expenses incurred from the treatment of your injuries, such as doctor's visits, medical imaging, surgery, prescription medications, therapy, rehabilitation, hospitalization, etc.
Lost wages
Loss of earning capacity
Out-of-pocket costs related to your injuries
Pain and suffering
Ultimately, the compensation you may be entitled to receive after a slip and fall will depend on the specific losses you have incurred. A knowledgeable lawyer can accurately calculate the damages in your case.
What Evidence Do You Need After a Slip and Fall Accident?
Every case is different, but potential evidence may include eyewitness testimony, video footage and photographs of dangers on the property, and more. Your attorney will also check for previous complaints to demonstrate that the property owner or manager was aware of a hazardous condition and failed to rectify it.
Testimony from medical and financial experts can help establish the seriousness of your injuries and the damages you have sustained (and/or will sustain in the future). An experienced law firm will have the knowledge and resources needed to collect important evidence and contact the appropriate experts to build your slip and fall claim.
When Is a Property Owner Liable for a Dangerous Condition?
Property owners have a duty to keep the premises safe for visitors and patrons. As such, their legal responsibilities generally include:
Regularly inspecting the property for hazards
Quickly remedying any dangerous conditions or hazards that exist (or could exist)
Warning lawful visitors to the property of any dangerous conditions until they can be fixed
When owners and occupants fail to follow through with these duties, they could be held liable for any damages that result from an accident caused by a dangerous condition. That said, it can be challenging to prove when a property owner was aware of a dangerous condition or how long the hazard was present.
If, for example, an employee spilled a bucket of water on the floor that caused a shopper to slip and fall while the employee was going to get a mop, it is unlikely that the property owner would be considered negligent. On the other hand, if a wet spot was caused by a leaky roof that the property owner had known about for some time – or should have known about – but did not fix the roof or warn shoppers, the owner could be held liable for injuries sustained by customers in slip and falls.
Building a slip and fall claim is no small task. Evidence must be gathered, liability must be established, and damages must be calculated accurately to ensure you are fairly compensated for your injuries.
At Hauptman, O'Brien, Wolf & Lathrop, our attorneys have over 233 years of combined experience representing those who have been injured through no fault of their own. We are committed to protecting your rights and pursuing full recovery of your losses.
Please contact Hauptman, O'Brien, Wolf & Lathrop by calling (402) 241-5020 today for a free consultation. Our slip and fall lawyers serve clients in Omaha, Sarpy County, and all of Nebraska and Iowa.