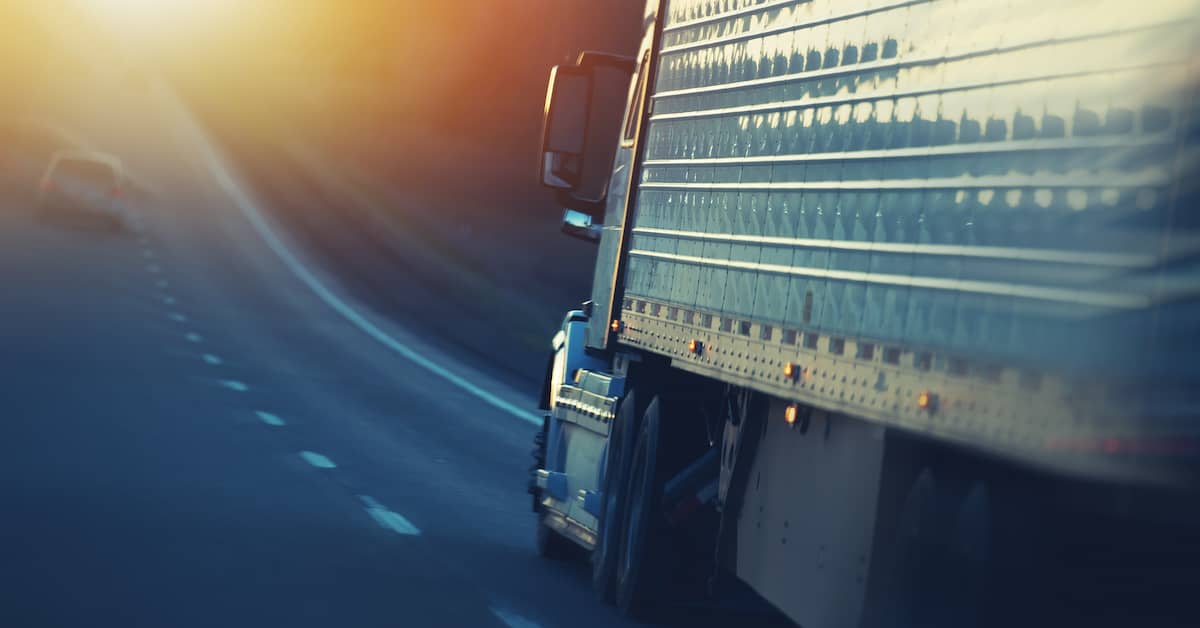 When It Comes to Commercial Trucking Accidents, the Numbers Do the Talking
The commercial trucking industry is essential for transporting goods across the country. Unfortunately, the local and interstate delivery of cargo carries a major human cost.
Statistics from the Federal Motor Carrier Safety Administration (FMCSA) highlight a number of deeply troubling trends when it comes to truck accidents:
Fatal truck and bus accidents have increased 47% from 2009 to 2019 (the most recent year of data collected by the FMCSA)
A total of 5,005 semi trucks were involved in fatal accidents in 2019
Truck and bus crashes resulting in injury grew by 13% from 2016 to 2019
119,000 semi trucks were involved in injury crashes in 2019
Nebraska is not immune from these devastating trends. The Nebraska Department of Transportation (NDOT) recorded the following truck accident statistics over a period of 5 years (2016-2020):
13% increase in fatal truck accidents
5% increase in truck accidents resulting in injuries
8% increase in the total number of trucking accidents
You need someone who can help you protect your rights and safeguard your future if you were injured or a member of your family was hurt or killed in an accident with an 18-wheeler. The semi truck accident lawyers at Hauptman, O'Brien, Wolf & Lathrop can help.
Latest Nebraska Truck Accident Statistics
The Nebraska Department of Transportation releases a Traffic Crash Facts report every year. Data from these reports are intended to raise awareness of major safety issues on Nebraska's roads.
According to the most recent report from the NDOT (Nebraska Traffic Crash Facts 2020), truck accidents are a major concern in the Cornhusker State:
Crashes involving heavy trucks (including semi-trailer trucks and other types of trucks) comprised just 4.4% of the total number of motor vehicle accidents in Nebraska
HOWEVER,
15.1% of all fatal crashes involved heavy trucks, meaning truck accidents represent a disproportionate number of collisions where fatalities occur
The percentage of accidents involving heavy trucks in Nebraska has increased steadily over the last 10 years from 3.9% of all wrecks in 2011 to 4.4% of all crashes in 2020
FMCSA statistics provide additional information on the impact of Nebraska trucking accidents:
48 fatalities occurred in Nebraska truck accidents in 2020
In 2020, 633 injuries were reported in trucking accidents in Nebraska
Interstate 80 is the main route for semi trucks in Nebraska, passing through Omaha and Sarpy County in the east through Lincoln and beyond. However, trucking accidents can happen anywhere in the state.
FMCSA data show that the number of Nebraska truck accidents in 2020 was nearly half that of the year before. The number of fatalities in trucking accidents decreased by three-eighths compared to 2019, while the number of injuries in truck accidents fell by 60% year over year.
These numbers can likely be attributed to the pandemic, which resulted in fewer people on the road and fewer accidents. However, with restrictions lifted and more people resuming their normal routines, we are likely to see these numbers increase dramatically when the statistics for 2021 and 2022 are released.
Are Truck Drivers Always At Fault for Accidents?
Statistically, truck drivers are responsible for 44% of two-vehicle accidents where one of the vehicles is a semi truck. The Large Truck Crash Causation Study (LTCCS) conducted by the FMCSA and the U.S. Department of Transportation found that two factors – errors in driver recognition and errors in driver decision – accounted for 75% of accidents where the truck driver was at fault.
Driver recognition errors involve issues of distraction or failure to observe a hazard or situation where an accident is imminent (characterized as "inadequate surveillance" in the LTCCS). The most commonly cited issues involving driver decision in semi truck accidents include:
Driving too fast for conditions
Tailgating other vehicles
Illegal driving maneuvers
Misjudging space to change lanes or merge
Taking curves too quickly
Making incorrect assumptions about another driver's behavior and actions
While truck drivers are not at fault for all trucking accidents or even a majority of collisions, it is critical not to assume that you know who or what caused the crash. A semi truck accident lawyer can help you protect your rights after a trucking accident, identify who is responsible, and pursue the compensation you deserve.
How Common Are Semi Truck Accidents?
According to the NDOT 2020 Traffic Crash Facts report, a motor vehicle accident occurred in Nebraska every 18 minutes. This adds up to an average of 80 crashes per day.
In total, 2,215 accidents involving heavy trucks were recorded in Nebraska in 2020 (accounting for 4.4% of all crashes that happened in the state). Based on these numbers, Nebraska sees an average of 6 trucking accidents every day.
What States Have the Most Semi Truck Accidents?
The FMCSA maintains a national database of accident statistics involving large trucks and buses. In 2020, the FMCSA recorded a total of 146,619 truck accidents across the United States.
According to the FMCSA, the following states have the most semi truck accidents:
Texas: 17,100 truck accidents
California: 11,360 truck accidents
Florida: 8,138 truck accidents
North Carolina: 6,647 truck accidents
New York: 6,151 truck accidents
Pennsylvania: 6,089 truck accidents
Illinois: 6,042 truck accidents
Georgia: 5,099 truck accidents
Ohio: 4,854 truck accidents
Missouri: 5,707 truck accidents
Nebraska is ranked 34th in the nation for the number of accidents involving large trucks. Although this might make it sound like commercial trucking accidents are a relatively minor problem compared to other states, it is important to keep in mind that these crashes killed nearly 50 people and injured over 600 more in one year alone.
With a total of 1,911 truck accidents, nearby Iowa is ranked 27th nationwide for the number of crashes involving large trucks. Iowa also surpasses Nebraska in the number of truck accident deaths (71) and the number of crashes resulting in injury (727).
If you have been in a truck accident, you are much more than a statistic. You need a law firm that is committed to protecting your rights and safeguarding your future in the face of serious, life-altering injuries or the loss of a family member.
Hauptman, O'Brien, Wolf & Lathrop has been repeatedly voted Omaha's #1 personal injury law firm. Our attorneys have more than 200 years of combined experience representing clients in a wide range of cases, including complex truck accident claims.
Please call Hauptman, O'Brien, Wolf & Lathrop at (402) 241-5020 today for a FREE case review. Our semi truck accident lawyers serve clients in Omaha, Sarpy County, and throughout Nebraska, as well as neighboring Iowa.