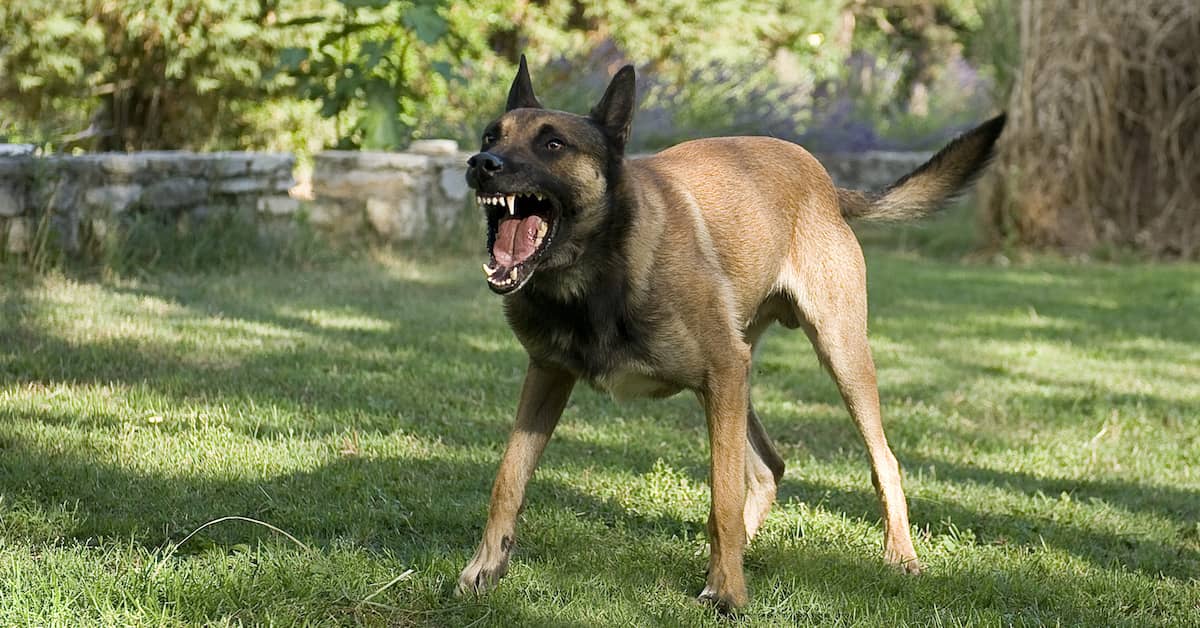 Dogs have a reputation for being "man's best friend." Unfortunately, the image of the loyal, loving canine makes it easy for people to let their guards down when they are around dogs – even dogs that are unfamiliar to them.
In the summer months, people are more likely to have encounters with dogs. Although knowing how to approach an unfamiliar dog can reduce the risk of being bitten, even the most careful individuals can be attacked if the dog feels threatened or scared.
An Omaha dog bite lawyer can help if you or a member of your family suffered injury in an attack. There are a number of additional steps you can take to (a) protect your health and (b) preserve your legal rights after a dog bite injury.
Treating a Dog Bite Injury
Getting away from the dog is the very first thing you need to do. Once you or your loved one is safe, it is time to inspect the wound and either perform first aid or seek medical care.
1. Stop the Wound from Bleeding
Some dog bites barely break the skin, while others can lead to significant blood loss. Apply light pressure to the wound using a towel or cloth, and periodically reinspect the injury to see if the bleeding has stopped.
If you can't get the bleeding under control, you should call 911 or go to the emergency room right away. Large wounds and dog bite injuries to the head and face should always be taken seriously due to the risk of significant blood loss.
2. Thoroughly Clean the Wound and the Area Around the Dog Bite Injury
Using soap and warm water, clean and disinfect the site of the injury and the surrounding area. Dogs have bacteria in their mouths that can lead to infection if left untreated.
Bite wounds that are large in size, penetrate deep within the skin, and/or have a ragged appearance should be treated by medical professionals. These injuries are more difficult to clean and repair, and you will likely need a prescription for antibiotic medication to reduce the risk of infection.
3. Dress the Wound
Once the bleeding from the dog bite is under control and you have thoroughly cleaned it, apply a sterile dressing (such as a bandage, gauze, etc.). If you have an antibiotic cream or ointment on hand, you should apply a small amount to the wound before putting on the bandage.
Again, larger wounds from dog bites should be assessed and treated by a medical professional. You may need stitches to repair the damage.
4. Seek Medical Attention
Even if you are able to treat a dog bite injury initially with first aid, it is generally best to get medical attention from your doctor or at the emergency room on the same day. The damage may be more serious than you think. In addition, certain individuals (including children, the elderly, and those with comorbidities) should automatically go to the doctor after a dog bite because they have a higher risk of complications.
5. Know the Signs of Infection
A study by the American Academy of Family Physicians found that 16% of dog bite injuries become infected when left untreated. Common infections associated with dog bites include staphylococcus, streptococcus, and capnocytophaga.
Be aware of the following symptoms of infection in case of a dog bite:
Blistering around the site of the dog bite
Pain and tenderness in the area that doesn't go away
Swelling
Redness of the skin surrounding the dog bite
Pus draining from the wound
Loss of mobility or sensation in the wounded area
Fever
Muscle aches
Fatigue
If you or your loved one suffers any of these symptoms after being bitten by a dog, it is important to see a doctor as soon as possible. The doctor can also advise you of preventative treatments that may be necessary for rabies, tetanus, and other serious complications.
Protecting Your Legal Rights After a Dog Bite
Although your health and well-being needs to be your top priority after a dog bite, it is also important to take steps to begin building your claim after the attack. You should do the following as soon as possible after a dog bite:
6. Get Information from the Dog's Owner
To take legal action, you need to know who the owner of the dog is. Whether at the scene of the attack (if it is safe to do so) or after the fact, you will need the following information:
The name of the owner of the dog
The owner's address
Contact information for the owner
Vaccination information for the dog
Homeowners or renters insurance information for the owner of the dog (these policies generally cover injuries caused by a pet)
You have rights if you have been bitten by a dog. However, to exercise those rights fully, you need to be able to identify the individual responsible for the animal.
7. Take Pictures of Your Dog Bite Injuries
Photographic evidence of the dog bite and any other injuries you sustain is essential for documenting the harm you have suffered. You can either take the pictures yourself or have someone else do it for you if you can't get a good angle and/or you are incapacitated.
8. Speak to Witnesses
If anyone saw you get bitten, get their name and contact information and ask what they saw. Witness testimony can go a long way toward supporting your dog bite claim.
9. Notify Animal Control
Alerting animal control of a dog bite injury can help keep your community safe from a potentially dangerous animal. It also creates a record that establishes key details such as the date, time, and location of the attack.
10. Speak to a Lawyer About Your Dog Bite Case
The aftermath of a dog attack can be traumatic. It is important to prioritize recovery from your injuries, not dealing with insurance companies.
A dog bite lawyer can handle the legal issues in your case while you focus on getting better. Your attorney can collect the necessary evidence, calculate the damages you have suffered, and negotiate a favorable settlement with the insurance company. If necessary, your lawyer can file a dog bite lawsuit, prepare your case for trial, and fight for an award in court.
Dog bites can be life-altering. They may lead to permanent scarring and loss of function, psychological trauma, and even death in severe cases.
Hauptman, O'Brien, Wolf & Lathrop can help if you or someone you love has been bitten by a dog. Our attorneys have more than 200 years of combined experience handling a wide range of personal injury claims, including dog attacks.
For a free consultation with an Omaha dog bite lawyer, please call Hauptman, O'Brien, Wolf & Lathrop at (402) 241-5020 today. Our attorneys serve clients throughout Nebraska and neighboring Iowa.