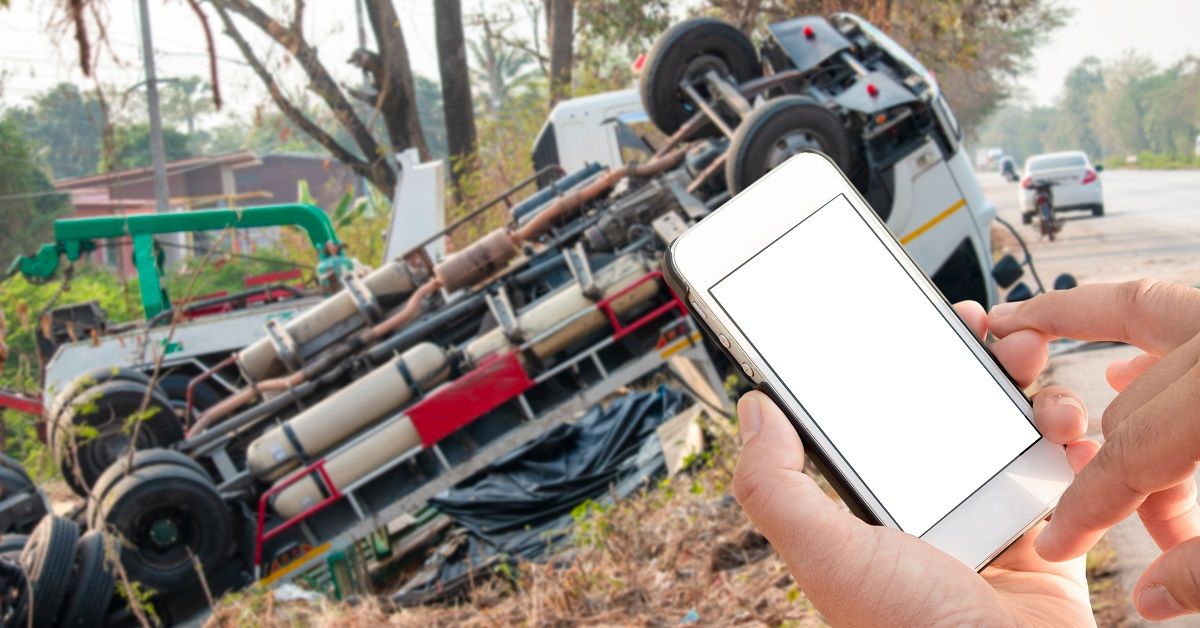 While being in a truck accident can be an extremely traumatic experience, truck accident victims need to remember one important fact: If the accident wasn't your fault, you have the right to pursue compensation for your expenses related to the accident.
That said, obtaining this compensation is easier said than done. Truck accidents are complicated cases that often involve a substantial amount of money. The insurance companies that cover truck drivers and companies are not quick to pay out large sums of money without a fight.
That's why it's so important to follow a few key steps after an accident to maximize your chance of receiving the compensation you need and deserve to get back on your feet. The experienced truck accident attorneys at Hauptman, O'Brien, Wolf & Lathrop can review your case for free and advise you what to do next. Please call (402) 241-5020 today.
Below, we take a look at some of the most important things to do after an accident.
1. Call 911
After a truck accident, the first thing you should do is call the police. Not only is this important for documenting your case, but the law requires it after accidents involving any injury.
Also, if you later claim damages related to your truck accident but you didn't call the police, it might appear that you didn't take your injuries seriously. The insurance companies will argue that the accident wasn't as serious as you claim.
2. Get Care for Your Injuries
Sometimes truck accident victims are hesitant to receive the medical care they need after an accident, possibly because of concerns about the expenses. Truck accidents commonly result in catastrophic injuries that require significant treatment.
Nevertheless, not getting the healthcare you need not only puts your well-being at risk, but it also can harm your case. As with not calling the police, neglecting to receive medical treatment after your accident might make it easy for insurance attorneys to argue that your injuries weren't very serious.
Ultimately, this can make it more difficult to receive the compensation you need and deserve. If you're worried about being able to afford health care after an accident, an attorney can help you understand what to do while your case is pending.
3. Exchange Information with the Truck Driver
Getting the truck driver's information is important to ensure you and your attorney can file suit after the accident. Information you will need from the trucker includes:
Their name
Their phone number
Their address
The name of their insurance company and the policy number
Their commercial driver's license number
The name and contact information for the trucking company
All of this information is crucial for investigating your case and filing your claim at a later date.
4. Exchange Information with Other Parties
It's not uncommon for truck accidents to involve multiple vehicles, so you should also get the information of any other parties who are involved in the accident.
Again, this makes the job of tracking down those involved in the accident much easier.
5. Document the Scene of the Accident
To win your case, it's important that it's not simply your word against the truck driver's. You need to be able to bring some level of objectivity to the case, which is why evidence is of the utmost importance.
So, if you're able, use your phone to take photos and videos of the entire scene, including the condition of the road, the damage done to all vehicles involved, your injuries, and anything else that seems relevant to your accident.
Ultimately, it's better to document the scene too thoroughly than not thoroughly enough. You can always delete a photo or video later on, but you won't be able to return to the moment after the accident took place to do more documentation.
Any evidence you collect will be very helpful for your attorney later on, especially if your case goes to trial and your case must be presented to a jury.
6. Speak to Anyone Who Saw the Accident
If there were witnesses at the scene – whether they are other drivers, passersby, or employees at nearby businesses who may have seen the accident – it's important to get their information as well, and to ask their perspective on what they saw take place.
As with documenting the scene, these individuals could serve as important witnesses in your case. They may be an important part of substantiating your claim by corroborating your side of the story.
7. Contact a Truck Accident Lawyer
While it's ideal to be able to collect all of this information after an accident, it's not always possible or simple to do so. After all, if you have been seriously injured, you may be taken directly from the scene of the crash to the hospital.
Whether you were able to follow all of the steps above or not, Hauptman, O'Brien, Wolf & Lathrop is here to help with your truck accident case. We will investigate the accident, identify all liable parties, and pursue maximum compensation on your behalf.
Please call (402) 241-5020 or contact us online for a free case evaluation. Hauptman, O'Brien, Wolf & Lathrop serves clients in Omaha, Sarpy County, and nearby areas of Nebraska and Iowa.