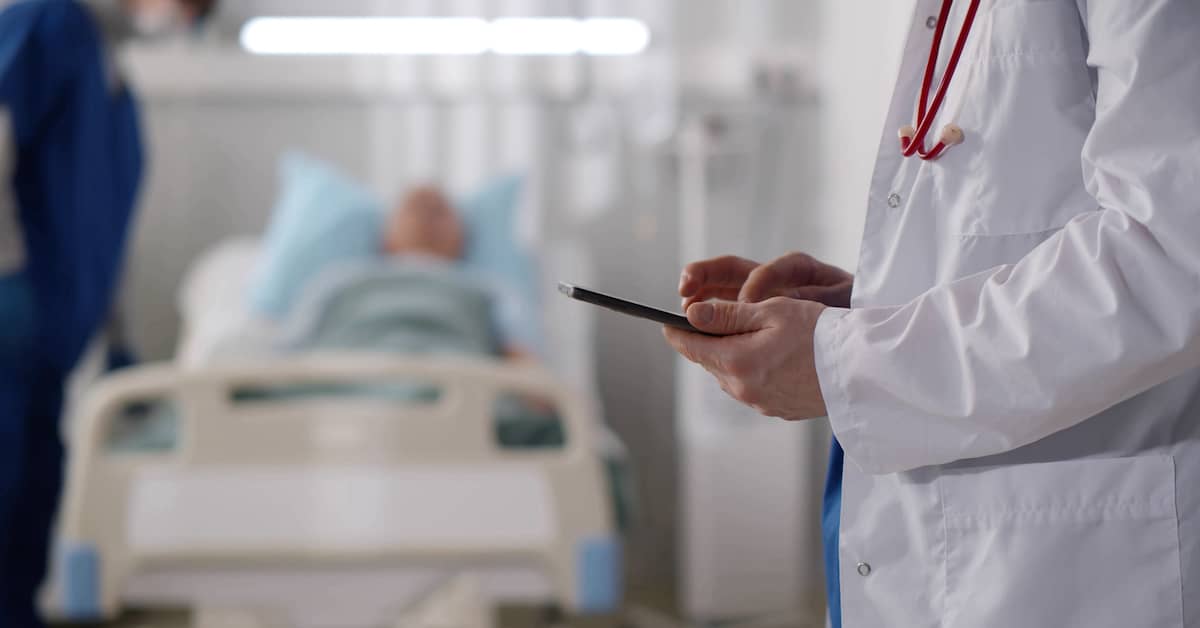 Research shows that preventable harm to hospital patients is an epidemic in the United States. According to a study published by the Journal of Patient Safety, an estimated 400,000 patients each year die prematurely as a result of hospital errors. This study does not account for the patients who suffer serious, life-altering injuries as a result of malpractice in a hospital setting.
Hospital care may be provided by doctors, nurses, and a host of other medical professionals. If you or a loved one suffered harm as a result of hospital malpractice, it is important to understand who can be held liable.
A Nebraska medical malpractice attorney can review your case and identify all of the liable parties. Contact Hauptman, O'Brien, Wolf & Lathrop to discuss your case for free today.
When Are Doctors Liable for Medical Malpractice?
Malpractice claims can be brought against doctors when they violate the duty of care owed to a patient. Breach of the duty of care is defined as follows by the Nebraska Hospital-Medical Liability Act (Nebraska Revised Statute § 44-2810):
"Malpractice or professional negligence shall mean that, in rendering professional services, a health care provider has failed to use the ordinary and reasonable care, skill, and knowledge ordinarily possessed and used under like circumstances by members of his profession engaged in a similar practice in his or in similar localities."
To make a medical malpractice claim, you must demonstrate that the doctor failed to provide you with "ordinary and reasonable care." Care is considered "ordinary and reasonable" if it meets the following standard set by the Nebraska Hospital-Medical Liability Act:
"… the test shall be that which health care providers, in the same community or in similar communities and engaged in the same or similar lines of work, would ordinarily exercise and devote to the benefit of their patients under like circumstances."
As you can see, medical malpractice is not just a simple mistake. Rather, it is a deviation from the standard of care recognized within the medical community. Medical malpractice claims often revolve around serious issues of negligence such as:
Failure to diagnose
Misdiagnosis
Delayed diagnosis
Medication errors
Errors in treating a complaint or condition
Birth injuries
Surgical errors
Anesthesia errors
Failure to advise the patient of possible risks and complications
Failure to obtain the patient's informed consent
If a doctor commits one of these errors and you suffer injury or a member of your family dies as a result, you likely have a viable medical malpractice claim. Depending on the circumstances, however, the doctor might not be the only one liable for your injuries and damages.
Are Hospitals Liable for a Doctor's Malpractice?
Patients may see a number of different doctors at the hospital, from emergency room physicians to specialists. However, just because a doctor works at the hospital does not mean that he or she is employed by the hospital. This is a key distinction, and one that will have a significant impact on the party or parties you can sue for medical malpractice.
The doctors you see at the hospital are not always classified as employees of the institution. Rather, they are often independent contractors who have privileges to practice medicine at the hospital.
As a rule, employers (the hospital, in this case) are only liable for harm caused by the negligence of their employees, not that of independent contractors. Therefore, it is important to determine if the doctor at the hospital was an employee or not.
Your Nebraska medical malpractice attorney can determine if the doctor is a hospital employee based on:
The hospital's employment records and contracts with the physician
The role of the hospital in setting the doctor's work hours
The compensation or fee arrangement the doctor has with the hospital
The degree of control exercise by the hospital over the patients treated by the doctor
The information disclosed to patients (or lack thereof) concerning the doctor's employment status at the hospital
These and other records can help to establish whether an employment relationship exists between the doctor and the hospital. If the evidence shows that the doctor is a hospital employee, the hospital can be included in a medical malpractice claim.
In addition, the lack of an employment agreement does not necessarily absolve the hospital of liability for a doctor's medical malpractice. Under the concept of "apparent agency" or "apparent authority," a hospital may be held liable for negligence or wrongdoing on the part of a non-employee doctor if it can be established that a reasonable person would conclude that the doctor is employed by the hospital.
When Are Hospitals Liable for Medical Malpractice?
Doctors tend to be the first individuals patients point to when they suffer harm due to medical malpractice. However, they are not the only ones who may be liable for damages, especially when the malpractice occurs in a hospital.
Negligence on the part of the hospital itself can expose the facility to liability. Common examples of hospital malpractice include:
Negligent hiring practices
Failure to supervise doctors, clinical employees, and non-clinical staff
Poor maintenance of patient records
Failure to maintain the premises
Improper use of medical devices and equipment
Failure to discipline or terminate unsuitable employees
The Nebraska Hospital-Medical Liability Act sets the standard for holding physicians, hospitals, and other healthcare providers accountable for malpractice. Ultimately, hospitals in Nebraska are subject to the same "ordinary and reasonable care" standard to which doctors are held.
Both clinical and administrative negligence in a hospital may constitute medical malpractice. A knowledgeable medical malpractice lawyer will collect evidence to establish the hospital's liability for errors committed by nurses, technicians, medical assistants, and others, as well as the administration at the hospital.
Medical malpractice litigation is complicated. Without qualified legal counsel, patients are likely to be overwhelmed by the aggressive defense mounted by doctors, hospitals, and their insurance carriers.
Hauptman, O'Brien, Wolf & Lathrop is the most experienced personal injury law firm in the Omaha area. Our attorneys have more than 233 years of combined experience handling complex claims, including those involving medical malpractice. If you have been injured or lost a loved one as a result of negligence on the part of a doctor or hospital, our lawyers can build a strong claim on your behalf.
Please call Hauptman, O'Brien, Wolf & Lathrop at (402) 241-5020 today for a free case review. Our medical malpractice attorneys serve clients in Omaha, Sarpy County, and throughout Nebraska, as well as nearby Iowa.