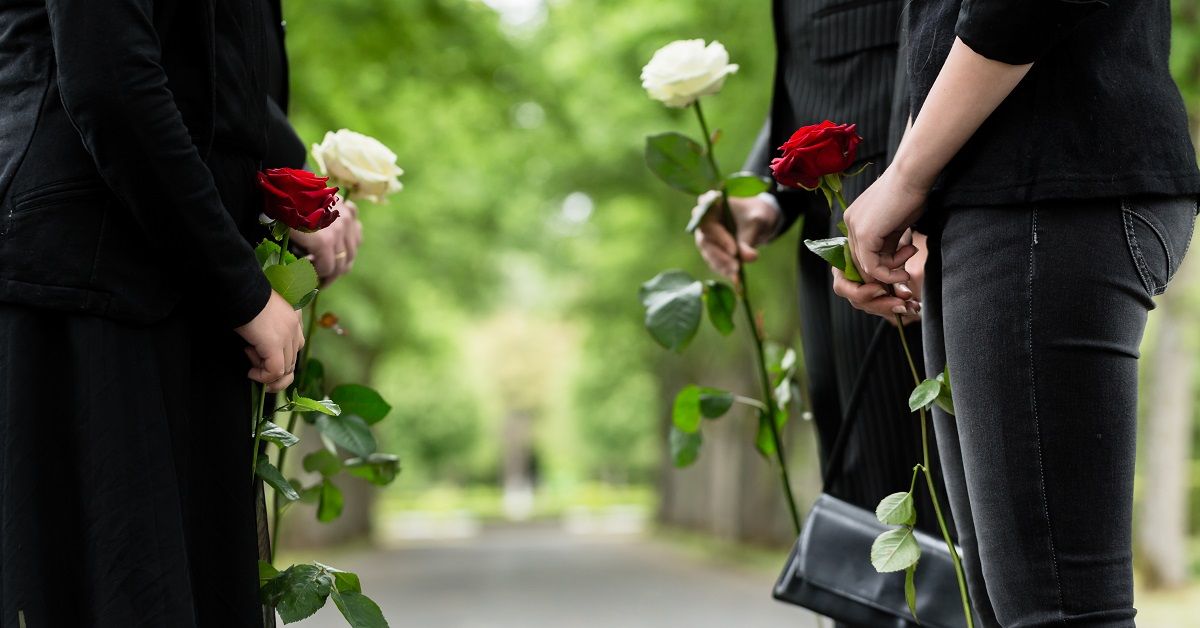 Few things are as difficult as losing a loved one. It can feel cruel and unfair, especially when their death was caused by the negligence of another person.
Unfortunately, beyond the emotional ramifications of a wrongful death, there can also be financial burdens that make the situation that much worse. You may be facing expensive funeral and burial costs as well as medical bills, to say nothing of the lost income and benefits your loved one earned.
While nothing can make up for your loss, the law dictates that you can receive financial compensation for these damages. The wrongful death lawyers at Hauptman, O'Brien, Wolf & Lathrop, P.C. can help you pursue maximum compensation for the passing of your loved one. We are prepared to advocate for your rights and do everything we can to make sure you and your family receive the justice you deserve.
Below, we want to take a look at the types of damages that may be awarded in a wrongful death lawsuit with the goal of helping you better understand your situation. If you have any questions about your situation, please contact us for a free consultation.
Funeral & Burial Expenses
The costs associated with funerals, burials, and cremations are significant. The average funeral today can cost upwards of $10,000, which is a major expense for most people.
In addition, you may have relied upon your loved one's income to help pay the bills and support your life. Now, with those resources removed, a steep bill for funeral services and final disposition of your loved one's remains can feel overwhelming.
You should be able to say goodbye in a way that you and your family deserve, and you shouldn't have to worry about these expenses if someone else is responsible for your loved one's death. By pursuing compensation in a wrongful death claim, you may be able to recoup some or all of these expenses.
Prior Medical Expenses
Generally, there are a range of medical expenses that an accident victim may incur before they pass away. This can include everything from emergency services and surgeries to life support and palliative care. These costs can be overwhelming.
But, these expenses should not fall on you. They should fall on the person responsible for causing the accident.
Loss of Income & Benefits
Whether you relied on your loved one's income alone to support you or if it was just a part of your household income, the consequences of losing that income can be serious. You might be wondering how you can keep your house, your vehicle, and manage other significant expenses.
Compensation in a wrongful death lawsuit for the income and benefits your loved one would have earned can help you care for yourself and your family and maintain your lifestyle.
Loss of Consortium
While it's important to discuss the financial considerations of an unexpected death, what most people experience most acutely after losing a loved one are the emotional consequences. Humans are social beings who rely on each other for love, affection, and companionship, and when that's taken away from us – especially because of someone else's negligence – it can be extremely difficult.
For surviving loved ones, it's important to know that you can also pursue what is called a loss of consortium claim, meaning you can pursue damages for these emotional difficulties. How much you may be entitled to is much less easily calculated than the economic ramifications, which is why it is important to speak to a lawyer who can guide you through the process and advocate for you to receive fair compensation.
While you obviously can never put a dollar amount on the emotional toll of your loss, attaining compensation for this hardship can help defray other expenses and give you room to grieve and rebuild your life.
Pain & Suffering (Survival Actions)
While it's good to have your own pain recognized, what about the pain and suffering your loved one endured prior to passing? Thinking about this pain is tremendously difficult, but this is another type of damages that may be available.
Again, there is no perfect way to calculate how much these damages are, but there is precedent (how much others have received in similar cases) and other methods that can help determine what you should pursue.
Get Help with Your Wrongful Death Lawsuit
Having worked with many families who have lost loved ones, we understand the difficulty of losing a loved one to someone's negligence. At Hauptman, O'Brien, Wolf & Lathrop, P.C., it is our goal to help relieve the stress of your situation and pursue full compensation for all of the economic and non-economic damages you have sustained.
For a free review of your wrongful death case, please call (402) 241-5020 or contact us online. Our lawyers serve clients in Omaha, Sarpy County, and nearby areas of Nebraska and Iowa.