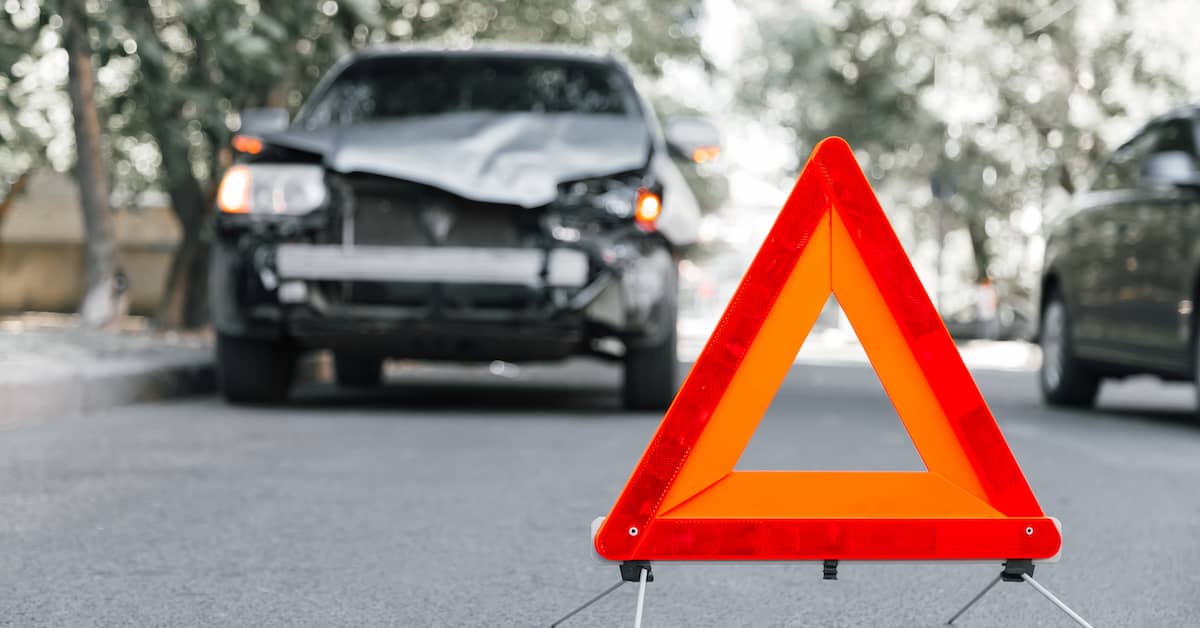 A lawyer for hit-and-run accidents can help you pursue justice for injuries sustained in a crash where the driver fled the scene. These cases involve unique challenges, so experienced legal assistance is crucial.
The hit-and-run law in Nebraska states that any motorist who is involved in an accident where someone is injured or a death occurs is required to do the following:
Stop their vehicle at the scene of the accident
Identify all of the parties involved
Provide their name, address, license plate number, and driver's license number to the other party or parties
Render reasonable aid to anyone who suffered injury
Failure to abide by the law can lead to significant criminal penalties, particularly if the accident involved serious bodily injury. While these penalties may provide a sense of justice, they do not help with the losses victims suffer as a result of the accident.
A skilled lawyer for hit-and-run accidents can help to identify options for recovering compensation. This may include making a claim with your insurance provider and/or identifying and suing the at-fault driver.
For a FREE case review, call Hauptman, O'Brien, Wolf & Lathrop today at (402) 241-5020. Our lawyers serve the victims of hit-and-run accidents in Omaha, Sarpy County, and all of Nebraska, as well as neighboring Iowa.
What Is a Hit-and-Run Accident?
A hit-and-run accident occurs when one or more parties involved in an accident leave the scene of the crash without:

Stopping their vehicle as required by law
Rendering any reasonable help to the victims, such as calling 911 or local emergency services
Providing genuine identification and/or contact information to the accident victim or owner of damaged property
Drivers who knowingly leave the scene after being involved in an accident that results in injury, property damage, or the death of one or more individuals face both criminal and civil liability. Unfortunately, holding motorists accountable for hit-and-run accidents can be difficult.
How Do You Get Compensation for a Hit-and-Run Accident?
There are two principal methods of recovering compensation for a hit-and-run accident where the fleeing driver was at fault:
1. Suing the Driver
Law enforcement should be called promptly after the accident. Swift investigation may enable the police to identify the hit-and-run driver.
Once the driver is identified, you can bring legal action the same way you would following an accident where everyone stays on the scene. Compensation may be recovered through a settlement with the driver's insurance company or by filing a lawsuit and (potentially) going to trial.
2. Making a Claim on Your Own Car Insurance
There is a disheartening but very real possibility that the at-fault driver may not be identified following a hit-and-run accident. If the driver can't be tracked down, you may need to turn to your own auto insurance for compensation.
All drivers in Nebraska are required to carry uninsured and underinsured motorist coverage (UM/UIM). In addition to paying for damages if a driver who causes an accident doesn't have insurance or doesn't have enough insurance to cover your losses, UM/UIM also covers hit-and-run accidents.
The insurance company may try to limit the extent of your compensation to protect their bottom line—even when you've faithfully paid your premiums for years. A lawyer for hit-and-run accidents will work hard to ensure that you're not shortchanged.
What a Hit-and-Run Accident Lawyer Can Do for You
Nobody who has been injured in an accident should have to worry about how they will pay for the losses they experience as a result of a hit-and-run. An experienced attorney can help with multiple aspects of your case, including:
1. Investigating the Accident
The first step in any accident claim is investigating the cause of the crash and determining who is responsible. Nebraska's contributory negligence rule automatically voids any claim by the plaintiff if they're more than 50 percent responsible for the accident and the attendant losses.
Your lawyer will examine the circumstances leading to the accident in a bid to establish liability and make sure you have a case. One of the mistakes people often make is to assume that they have a case just because the other party hit and ran.
Even if you were left at the scene of the car crash, your lawyer still has to make sure that your share of fault is less than that of the driver who fled. If you were at fault by more than 50 percent, that would negate the basis of your hit-and-run injury claim.
2. Collecting Evidence
Gathering evidence is a critical part of any personal injury claim. A lawyer for hit-and-run accidents will collect the following on your behalf:

Physical evidence from the scene of the accident
Witness statements
Pictures and videos of the crash from witnesses or nearby traffic cameras
Expert reconstructions of the crash
3. Identifying the At-Fault Driver (Potentially)
Through comprehensive investigation and review of the evidence, your attorney will attempt to identify and locate the driver who left the scene. Pursuing legal action against the hit-and-run driver is essential for maximizing your compensation.
4. Handling Insurance Company Negotiations
Accident victims are often surprised when insurance companies act in bad faith or deny their claims. Communications and negotiations with insurance companies—whether your own or the other driver's—should be handled by a knowledgeable attorney who can advocate for a fair settlement.
5. Filing a Lawsuit (If Necessary)
Most hit-and-run accident claims are settled out of court, so you may not need to file a lawsuit or proceed to trial. But if the insurance company refuses to do right by you, your attorney can file a lawsuit on your behalf and take the insurer and/or the at-fault driver to court.
Contact a Lawyer for a Hit-and-Run Accident Today
Hauptman, O'Brien, Wolf & Lathrop has the knowledge, resources, and skills to hold a driver who hits and runs accountable. Our attorneys have over 233 years of combined personal injury experience. We have litigated all sorts of personal injury cases in Nebraska, including claims involving hit-and-run accidents.