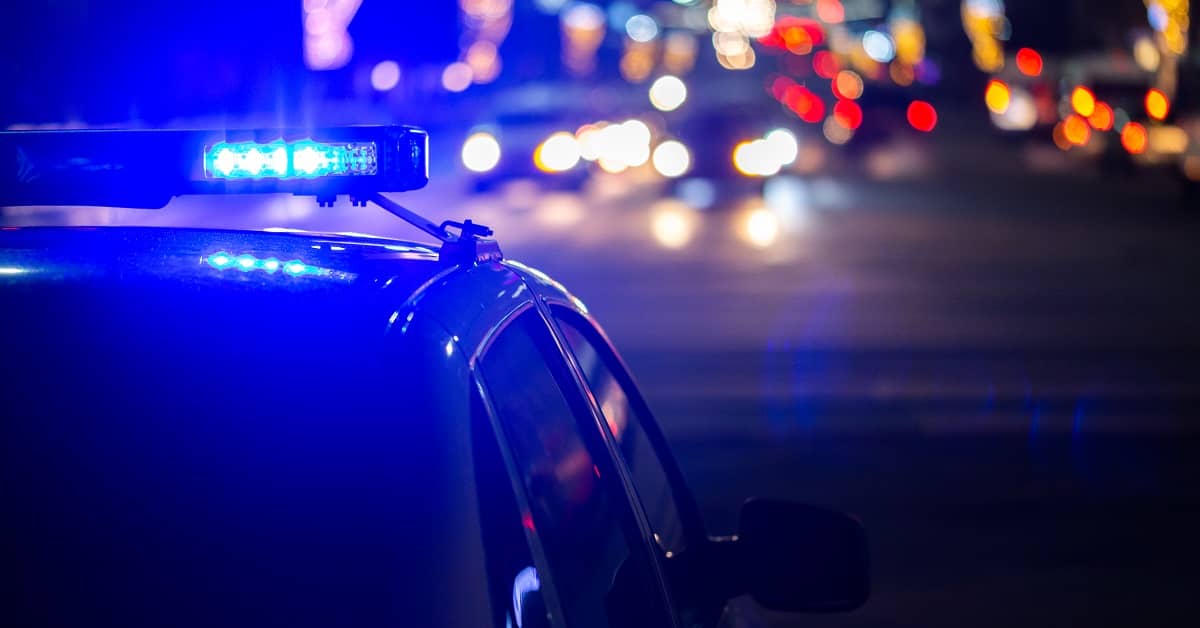 After an accident, you don't always know what to do. Most of us are involved in very few accidents throughout our lives, making it an uncertain situation. You may try to resolve the matter as quickly as possible by not calling the police. Or, if you do call the police, they might not show up.
If a police officer does respond to the scene, perform an investigation, and file a report, you may wonder how to get your hands on this report. Although police reports are public records, you will need to follow specific steps to obtain a copy.
The police report is often a crucial part of building a strong car accident claim. A car accident attorney can assist you with this process, as well as pursue the compensation you deserve if the other driver was at fault.
Did the Police Respond to the Scene of the Accident?
In Nebraska, accidents resulting in injury, death, or over $1,000 in property damage must be reported to the police. The status of injuries and property damage may not be clear at the time, so it is generally best to call 911 and ask for the police if you are unsure.
There is no penalty for reporting an accident when it is not required. And, doing so can be beneficial if you are later diagnosed with a serious injury or you find out later that the damage to your vehicle and other property exceeds $1,000.
But first, what should you do if the police did not respond to the accident or the police were not called? If this is the case, you must report the crash to the Nebraska Department of Transportation (NDOT) within 10 days. The report can be filed online, or you can print the form and mail it.
Failure to file a crash report is a Class V misdemeanor. In addition, you may have difficulty recovering compensation if you don't report the crash promptly.
How to Get a Copy of the Police Report
If a police officer did show up at the scene of the accident and file a report, you can request a copy via the Internet or by mail. You can buy an accident report online at the NDOT Storefront, or you can send the crash date, location (including county), the driver's name, and a check for $13 (plus tax) to this address:
Highway Safety
PO Box 94759
Lincoln, NE 68509
Why You Need the Police Report
Police reports are not admissible as evidence in court. However, they do establish many of the basic facts about the accident.
Without a police report, insurance companies may argue that the accident was not as serious as you claim or even deny that the accident took place. Having an official record of the accident prepared by law enforcement helps you argue otherwise.
The police report may help establish "the basics," but you will need evidence to prove that you are entitled to compensation for your injuries. Actual evidence such as eyewitness testimony, videos, photographs, and more can establish your right to bring a claim for damages.
Hiring a car accident lawyer is essential for recovering the compensation you deserve after a crash. An attorney can gather relevant documentation on your behalf (including the police report), perform an independent investigation, and hire experts to assess all of the evidence. Your lawyer can also negotiate on your behalf with the insurance companies, as well as take your case to trial if needed.
Contact an Accident Attorney Today
If you have been in a car accident, it is generally best to call the police right away. However, serious injuries and the shock of the crash might prevent you from dialing 911.
Unfortunately, the accident reporting requirement doesn't go away simply because you are hurt. Furthermore, the insurance companies will seize on any delay for disputing liability for the accident.
Although reporting the accident and taking other steps to build your claim is important, your well-being should come first. If you have been seriously injured or a member of your family was hurt or killed, it is in your best interest to contact a car accident lawyer as soon as possible.
The attorneys at Hauptman, O'Brien, Wolf & Lathrop will take immediate action on your behalf to document the accident and investigate to determine who is at fault. We draw upon our 233 years of combined legal experience to ensure that your rights are protected and you have every opportunity to recover compensation. Our team provides hands-on guidance and support every step of the way.
For a free case review, please call Hauptman, O'Brien, Wolf & Lathrop today at (402) 241-5020. The car accident attorneys at Hauptman, O'Brien, Wolf & Lathrop serve clients in Omaha, Sarpy County, and all of Nebraska and Iowa.