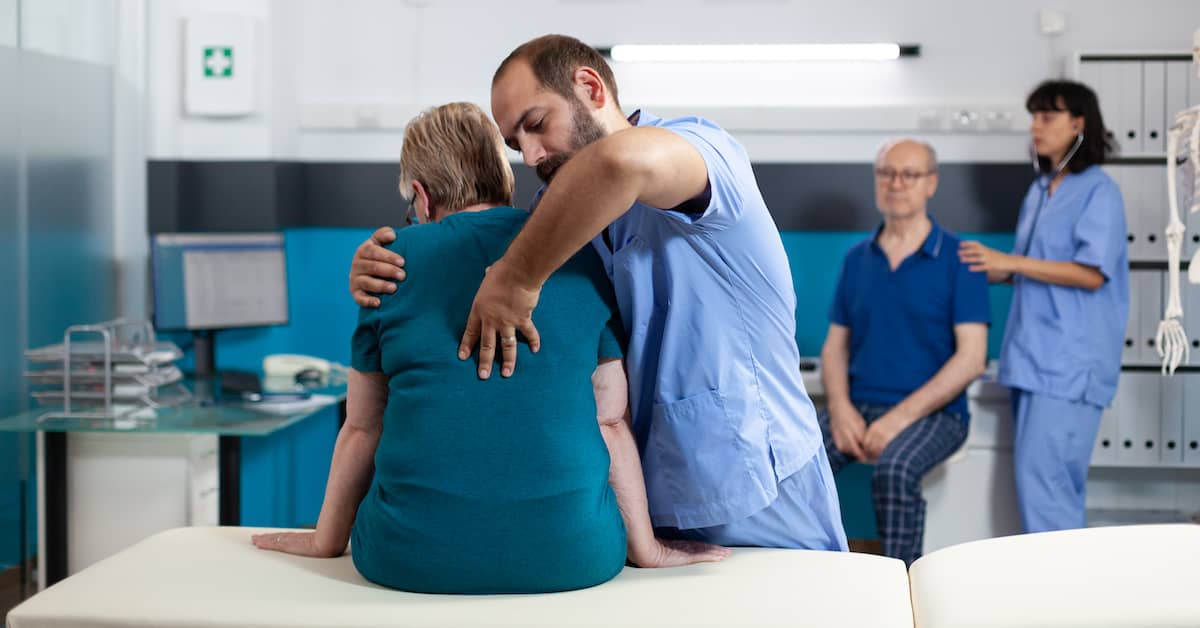 If you suffered damage to the spine or spinal cord in a motor vehicle collision or other incident where someone else was at fault, you should speak to a spinal injury attorney as soon as possible. Damage to the spine can have life-altering consequences. Unfortunately, doctors have not yet found a way to cure spinal cord injuries (SCI).
According to the National Institutes of Health (NIH), "there are at present no known ways to reverse damage to the spinal cord." As a result, NIH goes on to state, "SCI treatment currently focuses on preventing further injury and empowering people with an SCI to return to an active and productive life."
Given that there are no known cures for SCIs, it is critical for individuals who suffer these injuries to have the financial resources they need to manage medical expenses and other long-term costs. Accident victims should also seek to ensure that they receive fair compensation for their loss of earning capacity, pain and suffering, and other SCI-related losses.
A spinal injury attorney at Hauptman, O'Brien, Wolf & Lathrop can help. Please call (402) 241-5020 today for a FREE case review.
What Are the Treatment Options for Spinal Injuries?
The treatment options for spinal injuries vary depending on the location of the injury on the spine, the nature of the injury, and the severity of the injury. For example, vertebral fractures in the upper spine (the cervical region) can result in total paralysis and require daily care, while nerve damage in the lower back (the lumbar region) may be more manageable.
However, even lower back injuries (which are typically classified as less severe) can cause partial paralysis, limited mobility, bowel and bladder dysfunction, sexual dysfunction, and various other issues. As a result, the treatment needs for an injury to the lumbar spine can be significant, and the cost of care can be substantial.
When it comes to managing the effects of a spinal injury itself (not taking into account any ancillary effects), treatment options generally include:
Immobilization
Immobilization and realignment of the spine can be critical early steps in the treatment process for spinal injuries. Doctors will also recommend traction in many cases. Immobilization mitigates the risk of additional damage while also allowing for an accurate diagnosis and preservation of oxygen flow throughout the body.
Medications
Doctors may prescribe various medications to individuals who have been diagnosed with traumatic spinal cord injuries. These include pain relievers and anti-inflammatory medications, as well as anticonvulsants, antispasmodics, and various other types of drugs.
Additionally, prompt administration of certain medications after an accident can potentially mitigate the severity and long-term effects of an SCI. For example, as the Shepherd Center explains, "[s]teroid drugs, such as methylprednisolone, reduce swelling, which is a common cause of secondary damage at the time of injury." However, the Mayo Clinic notes that "potential side effects, such as blood clots and pneumonia, from using this medication [may] outweigh the benefits."
Surgery
While surgery cannot cure a spinal injury, it can mitigate the pain accident victims experience. It may also help to restore some level of mobility.
As the NIH explains:
"Doctors may use surgery to remove fluid or tissue that presses on the spinal cord (decompression laminectomy); remove bone fragments, disk fragments, or foreign objects; fuse broken spinal bones; or place spinal braces."
In some cases, multiple surgeries may be necessary during the recovery and rehabilitation processes.
Experimental Treatments
Since there is currently no known cure for spinal injuries, doctors are exploring a variety of experimental treatments. While some of these treatments focus on trying to repair spinal trauma, many focus on minimizing the effects of a spinal cord injury.
The National Institutes of Health discuss some of the experimental options for spinal cord injury treatment that are currently being researched.
Therapy and Rehabilitation
Therapy and rehabilitation are among the most effective forms of treatment for accident victims who have suffered spinal cord injuries. Some examples of therapy and rehabilitation used to treat SCI patients include:
Physical, occupational, and vocational therapy
Adaptation to assistive devices (i.e., wheelchairs and walkers)
Recreational therapy
Functional electrical stimulation
Pain management and coping strategies
What Are the Lifetime Costs of a Spinal Injury?
Regardless of individual treatment needs, the lifetime costs of a spinal injury will far exceed what most people can afford to pay on their own. The Christopher & Dana Reeve Foundation estimates that the lifetime cost of care for someone who suffers a spinal injury at age 25 ranges from $1.7 million to $5.2 million. For someone who is 50 years old at the time of the accident, total costs are expected to be between $1.2 million and $2.6 million.
These figures do not account for the economic impact of a spinal cord injury (such as the loss of a job or the inability to work) or the non-financial costs of spinal injuries (such as pain and suffering, loss of consortium, and loss of enjoyment of life). If you suffered an SCI in an accident caused by someone else, it is in your best interest to speak to a spinal injury as soon as possible to start pursuing the compensation you deserve.
Contact a Spinal Injury Attorney Today
A spinal cord injury can permanently alter your life. You shouldn't have to face the financial burdens and other effects of such a devastating injury alone.
The attorneys at Hauptman, O'Brien, Wolf & Lathrop have more than 200 years of combined experience representing clients in a wide range of personal injury cases. As the most experienced law firm in the Omaha area, we have the knowledge and resources to handle complex spinal injury claims.
Contact Hauptman, O'Brien, Wolf & Lathrop today for a FREE case review. Our spinal injury attorneys serve clients in Omaha, Sarpy County, and all of Nebraska, as well as nearby Iowa.