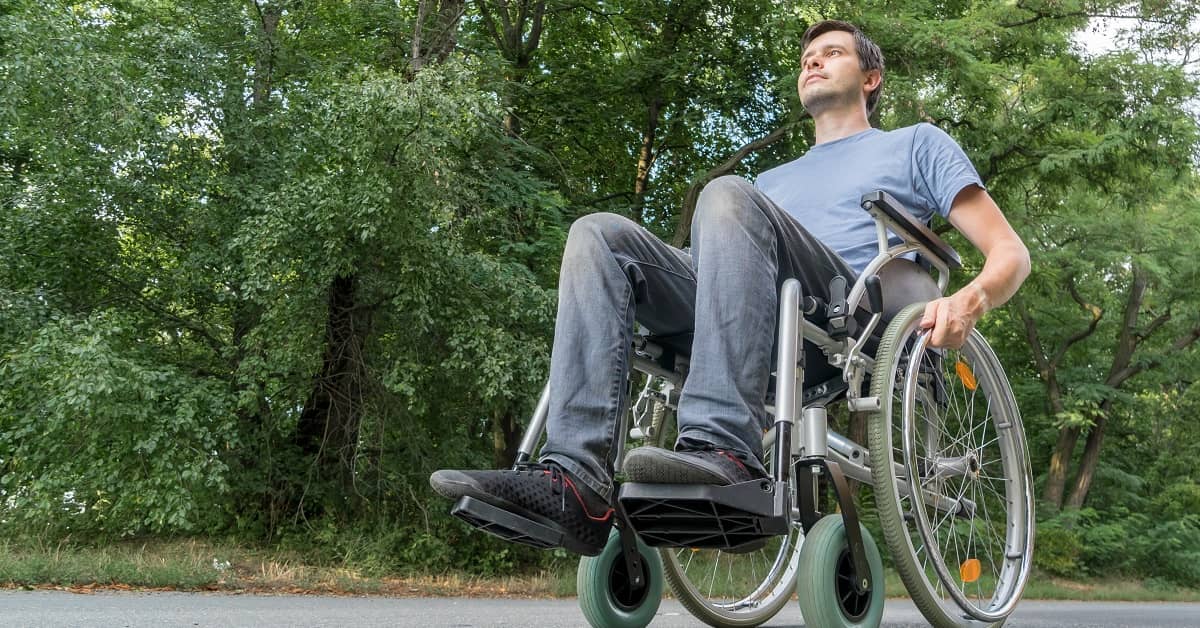 Few injuries are as devastating as spinal cord injuries. Suffering loss of movement and feeling in part of or all of your body is unfathomably difficult. In many cases, a spinal cord injury will affect your ability to perform your job, take care of your loved ones, and live life as you once did.
For victims of these injuries, the financial, emotional, and mental costs are high. As such, when a spinal cord injury is caused by the negligence of another, the amount of compensation an accident victim may be able to recover should also be high.
However, understanding what you can and should pursue compensation for can be challenging. Just as no two injuries are exactly alike, no two cases are identical. Recovering the compensation you deserve for your losses requires a keen understanding of the law, a compassionate approach toward your situation, and an aggressive stance against the negligent party.
The spinal cord injury lawyers at Hauptman, O'Brien, Wolf & Lathrop can calculate the damages in your case and pursue the compensation you deserve. Please contact us in Omaha or Sarpy County today for a free consultation.
Economic Damages
Compensation in a personal injury case is generally made up of two types of damages: economic and non-economic. Economic damages are related to the financial cost of an accident. Following are the most common types of economic damages in spinal cord cases:
Medical Expenses
The spine is a highly complex structure that requires specialty care to treat. Costs can include surgery, hospital care, and therapy. As a result, medical treatment for spinal cord injuries is often extremely expensive, sometimes costing hundreds of thousands of dollars if not more.
Unfortunately, it is not always possible to fully recover from a spinal cord injury. You may need assistance from a caregiver for a long time – if not the rest of your life – which is also expensive.
An experienced personal injury attorney can fight to ensure that these expenses do not fall on you or your loved ones but on the party responsible for your injury.
Lost Wages
After a spinal cord injury, you may face limitations in your ability to do your job. You may require light duty or be unable to work at all.
This may lead to a loss of pay, which can put you and your family in financial jeopardy. So, if your accident does lead to lost wages, you may also be able to recover compensation for the loss of income.
Loss of Earning Capacity
Unfortunately, the impact a spinal cord injury has on your ability to work may not only be a short-term problem. If the injury affects your ability to continue in your career path or make as much money as you otherwise would have been able to make, you may be able to pursue compensation for the long-term loss of income as well.
Out-of-Pocket Expenses
Victims of spinal cord injuries often incur additional expenses to accommodate their drastic change in circumstances. For example, you may need to make modifications to your house and your vehicle, both of which can be expensive.
Ultimately, when you review your case with an attorney, we will consider all expenses related to your accident as potentially compensable damages. You only have one chance to recover the compensation you need, which is why we must take into account every cost – past, present, and future – related to your injury.
Non-Economic Damages
Non-economic damages are the second primary category of damages. They are meant to compensate an individual for the additional non-financial losses (mental, emotional, psychological, etc.) caused by an accident. These types of damages fit into a few different categories:
Pain and Suffering
Pain and suffering damages refer specifically to the pain you experience associated with the injury. This includes the initial pain caused by the accident along with the long-term physical suffering you may experience.
Disability
Imagine being unable to move part or all of your body and how difficult it would be to move forward with your life in a positive way. You may not be able to enjoy the things you once enjoyed, you may feel socially disconnected, you might not be able to continue in a career that fulfilled you, and so much more.
These losses are not tangible, but they are very real. If someone else is responsible for a catastrophic injury that results in your change in circumstances, you have the right to pursue compensation.
Loss of Consortium
Spinal cord injuries may also make it difficult – if not impossible – to have the same relationship with your significant other. Unfortunately, these injuries can lead to sexual dysfunction or complete paralysis of your sexual organs. Being unable to share this part of life with your partner can be another devastating aspect of your injury for which you may be able to recover damages.
You may be entitled to compensation for the loss of other aspects of your relationship with a spouse. For example, damages may be recoverable for the loss of household services (i.e., your contribution to household upkeep, caring for children, etc.), loss of the ability to take vacations and enjoy other meaningful activities with your family, and more.
Get the Compensation You Deserve for a Spinal Cord Injury
Recovering compensation after a catastrophic injury is not easy. In addition to the challenges of accurately accounting for all of the damages you have suffered, insurance companies will often try to pay as little as possible.
The attorneys at Hauptman, O'Brien, Wolf & Lathrop can help you pursue the full compensation you deserve. Drawing on more than 233 years of combined experience, we investigate the accident that led to your injury, collect evidence on your behalf, calculate all of the damages in your case, and handle negotiations with the insurance company for you. If necessary, we will never hesitate to take your case to court if it means recovering fair compensation.
Please contact Hauptman, O'Brien, Wolf & Lathrop by calling (402) 241-5020 today for a free case review. Our spinal cord injury lawyers serve clients in Omaha, Sarpy County, and all of Nebraska and Iowa.