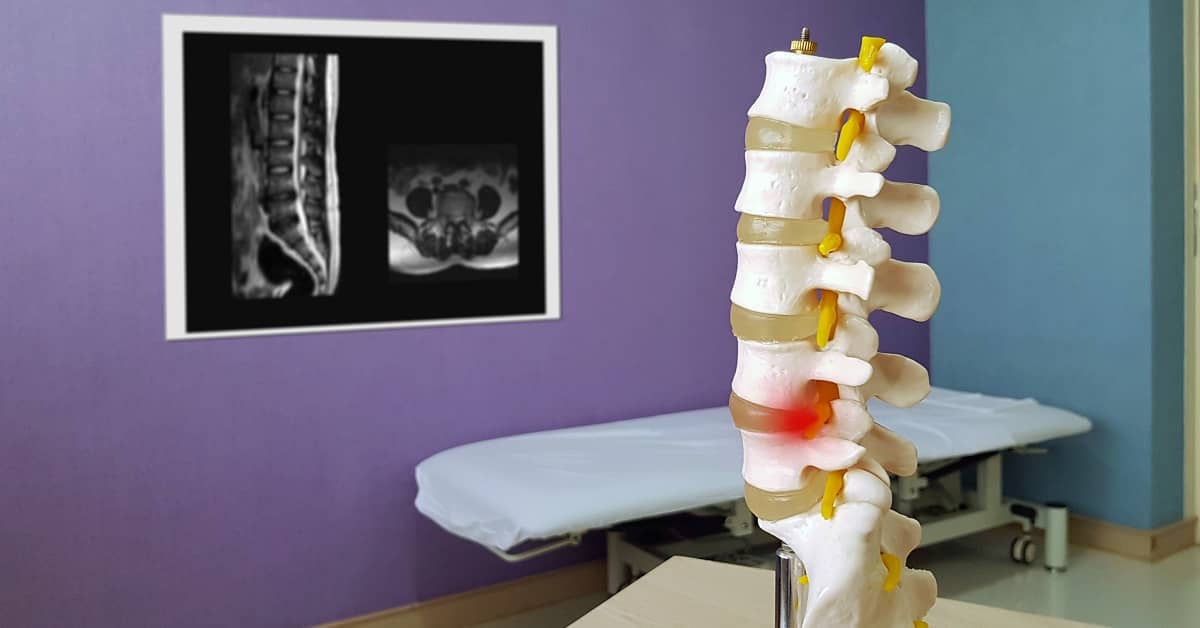 Few injuries are as painful and traumatizing as spinal cord injuries. Injury to the spine often makes it challenging to live an active life, work, and take care of your loved ones.
The devastation of a spinal cord injury is magnified when the negligence of another is the cause of your trauma. From careless drivers to unsafe properties and workplaces, a variety of different factors can cause severe damage to the spinal cord.
Accident victims and their families need to understand their rights following a serious injury. You and your loved ones may be able to recover compensation for your damages, including medical bills, lost wages, pain and suffering, and more. How much you may be able to recover depends on the specifics of your injury.
While some people with spinal cord injuries lose all sensory and motor functions, others can feel or move part or all of their bodies. The degree of impairment will play a major role in your damages.
Below, we take a look at the gold standard of spinal cord injury grading, the American Spinal Injury Association Impairment Scale (AIS). Understanding how your injury may affect your ability to recover compensation is best done by working directly with a spinal cord injury attorney.
What Is the ASIA Impairment Scale?
In 1973, the ASIA was founded to "facilitate the exchange of research, data, and ideas among practitioners involved in the treatment of patients with spinal cord injuries." The AIS was developed as part of the association's mission to "establish a standardized model of care" for patients with injuries to the spinal cord.
Muscle function grading is the key to understanding how the impairment of a spinal cord injury is assessed. The AIS grades muscle function from 0 to 5:
0 = Total Paralysis
1 = Palpable or Visible Contractions
2 = Full Range of Motion (ROM) with Gravity Eliminated
3 = Full ROM Against Gravity
4 = Full ROM Against Gravity and Moderate Resistance
5 = Normal Function
Now on to the grading scale:
Grade A
Spinal cord injuries are often talked about broadly as complete and incomplete. A complete spinal cord injury involves total paralysis below the level of the injury. With an incomplete spinal cord injury, some function remains.
Grade A is how the AIS categorizes complete paralysis. With a Grade-A spinal cord injury, you cannot feel or move your body under the site of the damage.
Grade B
Grade B is the worst type of incomplete spinal cord injury. It means you still have sensation below the injury, but you no longer have motor function.
Grade C
With Grade C injuries, patients have some feeling and motor function below the neurological level. Specifically, more than half of their muscles below the injury site have a muscle function grading of less than 3. In other words, they have full range of motion against gravity in less than half of their affected muscles.
Grade D
Grade D is the least serious incomplete injury. What separates it from Grade C is that individuals with Grade D injuries have a muscle function grade of 3 or higher in at least half of their muscles below the neurological level – meaning they have full range of motion in at least half of the muscles below the injury.
Grade E
On the lowest end of the spectrum, Grade E means that motor and sensory functions are normal. However, according to the ASIA, patients "may have abnormal reflexes or other neurologic phenomena."
Diagnosing a Spinal Cord Injury
Spinal cord injuries are diagnosed using various tests, including X-rays, CT scans, and MRIs. These tests can reveal the extent of injury to the spinal cord.
That said, diagnosis according to the AIS requires testing your ability to feel light touch, as well as your muscle strength. This assessment can take time, as the swelling from the injury can make it unclear right away what your sensory and motor function will be going forward.
Contact a Spinal Cord Injury Attorney Today
Spinal cord injuries require significant medical treatment and lifestyle changes. As such, if the accident was the fault of another, there may be a significant amount of compensation on the line – not only for your financial losses but also for the pain and suffering you have and will endure as a result of your injury.
Insurance companies will do what they can to pay you as little compensation as possible. The attorneys at Hauptman, O'Brien, Wolf & Lathrop can help you overcome this burden and pursue the full compensation you deserve.
Our lawyers draw on more than 233 years of combined experience to provide effective representation for seriously injured people. We handle all aspects of your claim so you and your family can focus on recovery from the injury.
Please call Hauptman, O'Brien, Wolf & Lathrop today at (402) 241-5020 for a free consultation. Our spinal cord injury attorneys serve clients in Omaha, Sarpy County, and all of Nebraska and Iowa.