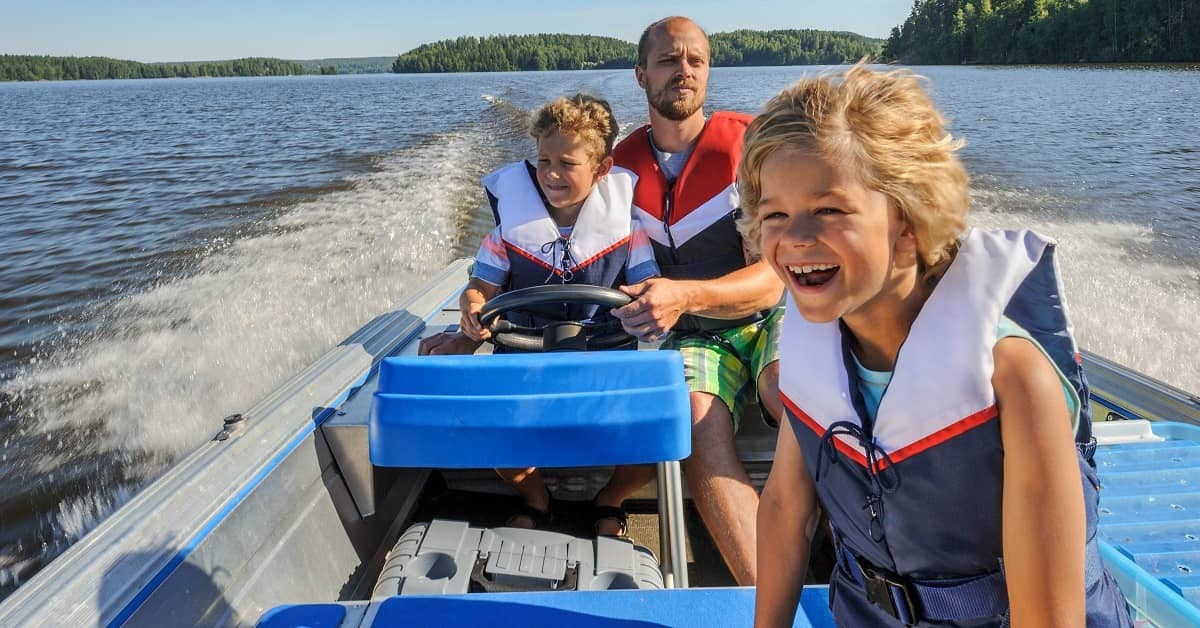 As the weather continues to warm, many Nebraskans feel the water calling. Boating is a wonderful pastime for families, fishermen, and watersport enthusiasts across the state, many of whom will be flocking to Nebraska's lakes in the coming months.
If you are among them, we hope you have a great time. But we also want to remind all boat operators – whether you're a seasoned veteran or a first-timer – of the safe and lawful boat operation practices that everyone should follow.
The following tips can help you and your family and friends stay safe while boating this summer. They can also reduce the risk of a tragic accident on the water.
If you or a loved one suffered injury in a watercraft accident caused by someone else's negligence, contact Hauptman, O'Brien, Wolf & Lathrop as soon as possible. A boat accident lawyer at our firm can review your case for free.
Do You Need a Boating Safety Course?
While operating a boat is not necessarily difficult, it is crucial to know the law and any and all safety requirements. Not only does this help to ensure you know how to boat safely, but it also reduces the risk of legal trouble.
If you are unfamiliar with boating, taking a safety course can be an important first step before operating a boat.
Further, Nebraska requires anyone born after December 31, 1985, to complete a safety course and obtain a course certificate before operating a boat. There are a few different options for taking a course and getting your certificate, allowing you to either take an in-person course or study and take an exam from the comfort of your home.
Check the Boat Before Launch
If you have recently purchased a boat, especially if it is used, getting your boat checked before taking it out on the water helps to ensure the boat is seaworthy. The good news is you don't have to pay for this. The U.S. Coast Guard offers free vessel safety checks (you can request one here).
These safety checks will make sure you have all of the equipment you need in the event of an emergency, all of which are required by law and can lead to citations if you do not have them on board. Required equipment includes life jackets, navigation lights, fire extinguishers, distress signals, and more.
Another benefit of getting a safety check: Your boating insurance company may offer a discount on your policy. The insurer may require you to have a safety check completed each year in order to qualify.
Mind Your Speed
While skimming at high speeds over the water can be thrilling, you must be mindful of your speed for a few different reasons. First, as with roads, there are speed limits on the water. Failure to stay within the speed limit can result in a citation. Beyond stated speed limits, it is also illegal to travel faster than 5 mph while you are within 30 yards of a harbor, marina, landing pier, fishing pier, anchorage, or bathing beach, as well as another vessel.
Another reason to be mindful of your speed is that boats traveling at high speeds are much more difficult to turn or slow down. Again, as with driving on land, obstacles or other vessels can seemingly appear out of nowhere. It can be difficult to account for hazards if you are speeding.
Stay Focused
We are all familiar with the prevalence of distracted driving on our roads and highways. However, many people are unaware that this same problem persists on the water. In fact, boat operators face a number of additional distractions, especially during activities such as fishing and watersports.
Focus is crucial when you are at the helm of a boat. All operators should remain attentive at all times and take their responsibility for the well-being of passengers and others on the water seriously.
Don't BUI
Unfortunately, one of the leading causes of boating accidents is boating under the influence (BUI). Alcohol inhibits decision making, dulls the senses, and slows reaction times – all of which increase the risk of accidents.
Beyond the safety concerns, boating under the influence is illegal. Nebraska law defines BUI as operating a boat with a blood alcohol content of 0.8 percent or higher (the same limit for drunk driving). BUI is punishable by a fine of up to $1,000, up to six months in jail, and the loss of boating privileges for six months.
Assign a Lookout
While every boat operator needs to understand how critical it is to stay focused, attentive, and sober, it is also important to recognize your limitations while on the water. Unlike the road, where there are lanes, a multitude of traffic signs, and one-directional flows of traffic, the water is much less structured. As a result, it is easier to be surprised by other vessels and obstacles.
To help stay aware of everything around you, it is always a good idea to assign someone else on the boat as a lookout. The lookout's job is to keep an eye on your surroundings and the horizon to help make sure you are never taken off-guard while operating the boat.
Contact a Boat Accident Lawyer Today
Despite the enjoyment and exhilaration that comes with boating, the water can be a dangerous place. Failure to practice safe and responsible boating habits can result in catastrophic accidents involving one or more vessels. Even proficient swimmers can be caught off-guard and face the risk of drowning or serious injury, especially when another boat operator is acting in an irresponsible, negligent manner.
At Hauptman, O'Brien, Wolf & Lathrop, our attorneys have more than 233 years of combined experience representing clients in a wide variety of accident claims. We are one of the most experienced personal injury law firms in the area, and we are committed to pursuing fair compensation on behalf of those injured by the negligence of others.
If you have been in a boating accident in or around Omaha, Sarpy County, or elsewhere in Nebraska or Iowa, please contact a boat accident lawyer at Hauptman, O'Brien, Wolf & Lathrop at (402) 241-5020 today. Your initial consultation is free.