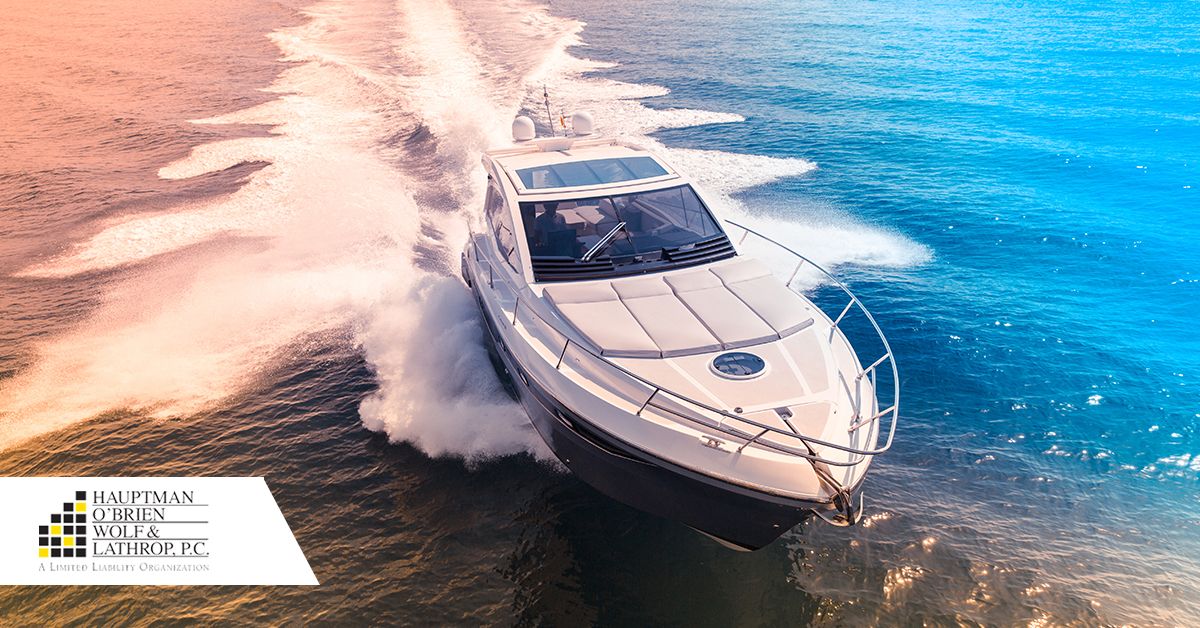 Who says the landlocked can't have fun in the water? Nebraska may not have The Great Lakes or any oceans, but there's no shortage of water-based recreation in the Cornhusker State.
Whether for transportation or sport, boating remains an unexpectedly popular pastime here in Nebraska. Our many rivers, lakes, water trails, and man-made recreational facilities offer a taste of nautical life for people who live thousands of miles away from the nearest seaside.
In fact, Nebraska is home to more than 84,000 powerboats, not to mention countless kayaks, rafts, canoes, sailboats, and various other vessels. Indeed, to those who haven't visited here, the popularity of boating and water recreation is one of Nebraska's great surprises!
But with abundant boating comes the occasional accident, and given the inherent dangers and considerable size of boats, boating accidents in Nebraska almost always involve substantial injury.
As we approach the busy summer months, when boating reaches its annual peak in popularity, we here at Hauptman, O'Brien, Wolf & Lathrop, P.C. want to shine a light on safe boating for Nebraskans.
The overwhelming majority of boating accidents in Nebraska are entirely avoidable. Unfortunately, in their eagerness to hit the water for some summertime fun, people are often too quick to assume they know how to safely conduct themselves on and around a boat.
Hastiness and inadequate preparation are key ingredients for carelessness. Every year, far too many Nebraskans are seriously injured or even killed as a result of boating negligence.
Boat safety is not to be taken lightly. These are massive and powerful vehicles, capable of inflicting considerably more damage than even the worst car accidents in Nebraska. The damages tend to be overwhelmingly costly and the consequences are long lasting. Nearly all of that is avoidable with just a little caution and education.
As Omaha boat accident attorneys, we at Hauptman, O'Brien, Wolf & Lathrop, P.C. are dedicated to reducing the annual rate of watercraft accidents in our state. Together, we can make the waters safer for everyone.
The Most Common Boat Accident Injuries
There are many ways to get hurt on a boat. Sometimes, boats themselves collide, either with one another or with stationary obstacles such as docks, piers, or even houses. In other instances, people get injured while aboard the boat or by falling overboard.
According to the U.S. Coast Guard, the most common boat accident injuries include:
Drowning
Capsizing / sinking
Broken bones, whiplash, or internal organ damage due to collision
Slip and falls aboard the vessel
Falling overboard, often involving traumatic brain injuries
Carbon monoxide poisoning
Injury / poisoning by dangerous fish or other sea creatures
Electrocution
Seasickness
Flooding / swamping
Burn injuries from fire or explosion (often, but not always, caused by the boat's fuel tank)
Propeller-related injuries (often involving catastrophic bodily harm)
Injury by a fishhook or other fishing equipment
Heatstroke
Severe dehydration
Toxic exposure
Death
Boating Safety Tips for Adults
Whether you're an operator, a sports participant, or merely a passenger, the following boating safety tips will greatly reduce your vulnerability to injury:
Wear an approved, properly fitting life jacket at all times. The majority of adult drowning cases are caused by of failure to wear a lifejacket. Many victims know how to swim but are suddenly knocked unconscious or overcome by powerful currents.
 Make sure your boat has life preservers, safety equipment, a first aid kit, emergency flares, flashlights, batteries, blankets, and backup communication devices.
 Let family, friends, or local marina staff know about your travel itinerary, including: boat registration number, names and emergency contact information for every passenger, expected route and time of return, and which kinds of emergency signaling devices you have on the boat.
 Never operate any watercraft while under the influence of alcohol or drugs. Drunk boating is as dangerous as drunk driving.
 Don't speed. Share the waters responsibly.
 Only operate a boat in good weather. If storms or rough waters begin to set in, return to shore.
 Practice swimming. Ideally, everyone on your boat should know how to swim, even if they are wearing lifejackets.
 Never roughhouse on a boat.
 Learn CPR.
 Install a carbon monoxide detector on your boat and test it regularly.
Please don't assume that you know how to safely operate a boat (big or small) without experience and training. Boats and cars are not the same. Operating a boat is a big responsibility and it can be very dangerous. Take a boating safety class before hitting the waters. Visit the Nebraska Game and Parks Commission's official website for more.
Boating Safety Tips for Kids
In addition to the guidelines for adults above, keep these special precautions in mind for your littlest skippers:
Children need lifejackets designed for them. Do not use an ill-fitting lifejacket for a child simply because it's convenient. Children should not remove lifejackets any time they're near the water.
To test a lifejacket's fit, have your child raise both arms straight up. If the jacket hits the chin or ears, it may be too large or too loose. At the same time, make sure your kids can comfortably move and breathe while in the jacket.
Infants should not travel on any watercraft (including rowboats, kayaks, etc.) until they have reached sufficient height and weight to wear an approved lifejacket.
Car safety seats will sink. Do not rely on them to secure your child. Instead, hold on to small children at all times.
Childproof your boat, removing potentially sharp or dangerous items or surfaces. Do not allow kids to run or horseplay aboard a boat. Educate them on water-related dangers like currents, drowning, etc.
Kids are particularly susceptible to hypothermia, overheating, and sunburn. Take precautions against all of these.
Just like adults, kids should learn to swim and complete a boat safety course before traveling in a boat.
Remember: floatation rafts, noodles, and other such pool toys are not reliable safety devices.
Get Help from an Omaha Boat Accident Attorney
Boating accidents are more common than you might think, even here in "landlocked" Nebraska. Most of these injuries are preventable, but they nevertheless tend to be severe.
If you or a loved one has suffered injury aboard any watercraft in Nebraska, you may be entitled to financial compensation from an insurance company, a property owner, or another third party. Many issues may come into play, including premises liability, intoxication, faulty products, boating negligence. An experienced Omaha boat accident attorney can help.
At Hauptman, O'Brien, Wolf & Lathrop, P.C., we have years of experience in helping unfairly injured parties recover the justice they deserve after an unfortunate accident. We work with experts in the field to mount a compelling case for the compensation you're owed.
To schedule a free consultation with an experienced Omaha boat accident attorney in our office, please contact us as soon as possible. We do not charge a fee for our services unless and until you win.
Our services are available to injured boaters and passengers all across Nebraska, Colorado, Iowa, Kansas, Missouri, South Dakota, and beyond. Give us a call today.