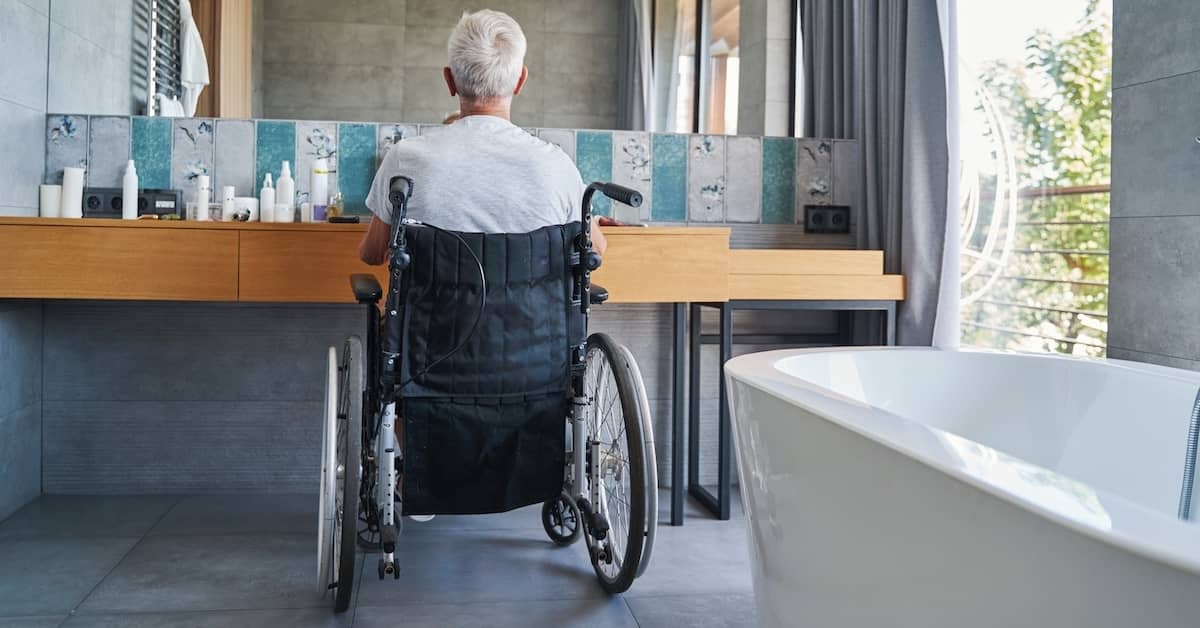 Spinal cord injuries are devastating. In a split-second accident, fall, or act of violence, your entire life can be forever changed.
Understandably, settlements for personal injury claims involving damage to the spinal cord are often substantial due to the permanent impairment and loss of quality of life victims suffer. That said, there are many variables in how much you may be able to recover for a spinal cord injury, such as the extent of the damage to your spinal column and the circumstances that led to your injury.
Hauptman, O'Brien, Wolf & Lathrop has extensive experience handling spinal cord injury claims. Our spinal cord injury lawyers can pursue fair compensation on your behalf if you suffered permanent injury as a result of another's negligence.
What Are the Different Types of Spinal Cord Injuries?
Spinal cord injuries are classified as complete or incomplete. A complete spinal cord injury leaves no function beneath the site of the trauma, taking all sensation and movement away from both sides. An incomplete injury leaves some function under the injury site with degrees of movement and sensations. One side of the body may be more affected than the other.
Paraplegia affects part or all of the torso, sexual organs, legs, and feet, while tetraplegia (quadriplegia) affects all body parts under the neck. This trauma to your body can cause you to lose control of your bodily functions, such as bladder control, muscle control, and sexual function. Many victims experience respiratory issues and feel pain and stinging throughout their bodies.
What Costs Are Associated with a Spinal Cord Injury?
The first year after your spinal cord injury is typically the most expensive because extensive testing is required to understand the degree of trauma. Treatment begins immediately to save the remaining function or prevent further damage. You'll have X-rays, MRIs, CT scans, and pin-prick tests. Once you're stable, rehabilitation begins. You will see various medical professionals to learn how to manage your limitations and become as independent as possible. Home and vehicle modifications may be needed to accommodate your "new normal."
Costs for the first year could range from over $300,000 to more than $1 million depending on the location and severity of the spinal cord injury. Annual costs for subsequent years can range from over $40,000 to nearly $185,000.
Outside of these medical expenses, spinal cord injury victims are likely unable to work and require ongoing or in-home care. If you are the primary breadwinner in your family, this will have an even more significant impact on your family's financial status. Spinal cord injuries permeate every area of your life.
What Compensation Can I Claim for a Spinal Cord Injury?
Monetary damages in a personal injury claim compensate you for the economic, physical, and psychological losses you suffer due to someone else's negligence. The settlement amount is designed to give you back your pre-injury quality of life, but that's impossible in spinal cord injury cases.
Claims for catastrophic injuries such as neck, back, and spinal cord trauma often involve much higher damages because there is no going back to your previous condition. This compensation is broken into two categories: economic and non-economic damages.
Economic Damages in a Spinal Cord Injury Claim
Spinal cord injuries often result in permanent disability. Ongoing medical care, as well as ramps, stairlifts, and other home and vehicle modifications, are often necessary.
These financial burdens – current and future – constitute compensable economic damages. Other economic damages a spinal cord injury lawyer will account for include lost wages and loss of earning capacity.
Non-Economic Damages in a Spinal Cord Injury Claim
Non-economic damages cover the aspects of a spinal cord injury that are not as easy to compute. They are the non-financial losses that are not tangible but have a drastic impact on you and your family.
A spinal cord injury attorney will consult with your doctors and other experts to assess the physical and emotional toll associated with loss of mobility, independence, and more. Many victims experience social challenges and struggle to lead a life as fulfilled as they did before the accident.
How Does the Severity of a Spinal Cord Injury Affect Your Settlement?
The value of your settlement will depend on the severity and impact that the spinal cord injury has on your quality of life. Economic damages are directly calculated from your past and ongoing medical expenses. Some injuries require more treatment and follow-up than others to regain some control or re-learn specific daily tasks. Accordingly, the medical expenses and other economic damages will be higher.
Non-economic damages are more subjective. A potential settlement should account for issues such as pain and suffering, permanent disability, loss of consortium with your spouse or partner, and more.
What Is the Average Value of a Spinal Cord Injury?
Spinal cord injury settlement values have a broad spectrum because many variables are calculated into the damages. Every case is unique.
For example, your age can play a role. A young person in excellent health before the accident is likely entitled to a higher settlement than an older adult who previously had severe medical concerns.
The details of the accident, the severity of your injury, and whether you were partially at fault will also play a part in the final amount.
On average, spinal cord injury claims tend to be significantly higher than other injury claims because of the life-altering impact of these injuries. The value of your spinal cord injury could also depend on your legal team. It is essential to work with an experienced lawyer who knows how to calculate the damages in your claim and pursue maximum compensation on your behalf.
If you or a loved one suffered a spinal cord injury due to someone else's negligence, Hauptman, O'Brien, Wolf & Lathrop can help you seek the compensation you deserve. Spinal cord injuries are complex, and it is crucial to have a knowledgeable team on your side.
The attorneys at Hauptman, O'Brien, Wolf & Lathrop have more than 233 years of combined experience representing clients in catastrophic injury claims. We fight for fair settlements and take cases to trial if it means achieving a favorable result for our clients.
Please call Hauptman, O'Brien, Wolf & Lathrop at (402) 241-5020 today for a free case review. Our spinal cord injury lawyers serve clients in Omaha, Sarpy County, and throughout Nebraska and Iowa.