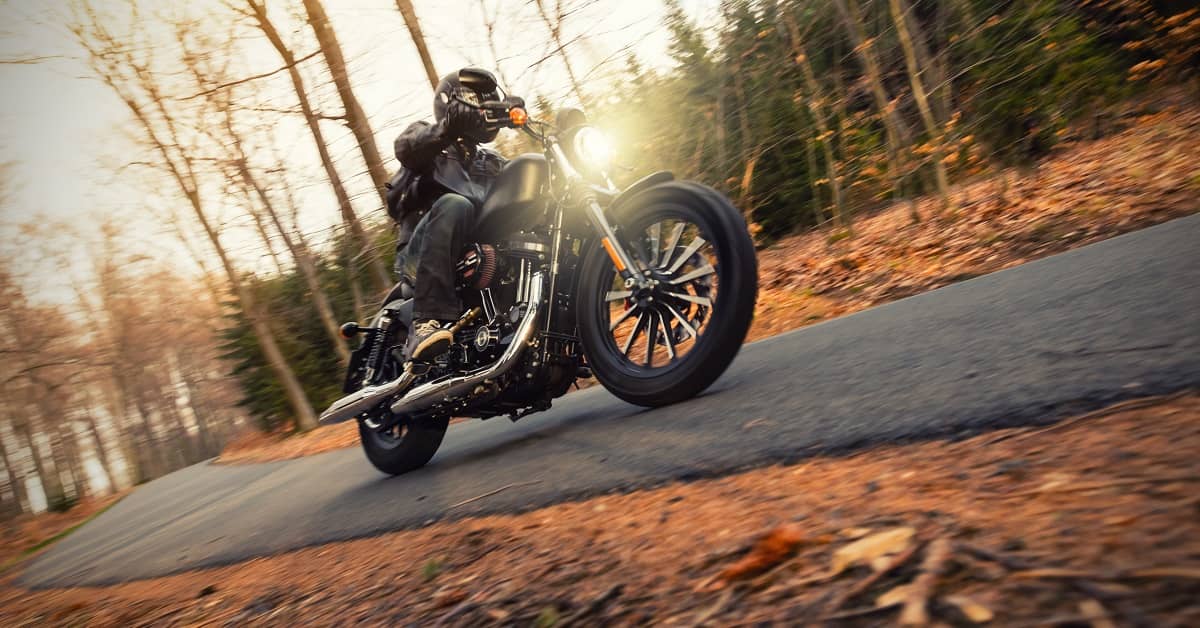 Motorcyclists are at a much greater risk of serious injury when accidents happen. Therefore, it is extremely important for riders to do everything they can to avoid collisions.
The following tips can help you stay safe on your next ride. However, motorcycle accidents aren't always avoidable. Sometimes they are caused by the negligence of other drivers on the road who put motorcyclists in danger of serious, life-altering injuries.
If you have been injured in a motorcycle accident due to someone else's negligence, it is crucial to have a qualified lawyer who can help you recover the compensation you deserve. The motorcycle accident lawyers at Hauptman, O'Brien, Wolf & Lathrop are here to help. Please call (402) 241-5020 today for a free consultation.
Be Mindful of the Weather
For motorcyclists, especially those who are more accustomed to driving automobiles with four wheels, the effects of the weather can be surprising.
The most important condition to watch for is precipitation. Rain can make a motorcycle difficult to control, and heavy rain can make it harder to see obstacles and imperfections in the pavement, including potholes. Other conditions, such as snow, sleet, and frost, can make the roads slick – potentially too slick for motorcycles.
Beyond precipitation, you should also watch out for wind. Heavy winds can push a motorcycle around on the road, increasing the risk of a crash.
Maintain Your Motorcycle
A motorcycle that breaks or malfunctions can be much more dangerous than when the same problem arises in other vehicles. Something as commonplace as a flat tire, for example, can lead to a serious accident and catastrophic injuries for the rider.
It is crucial for motorcyclists to maintain their motorcycles, regularly inspecting their bikes to ensure everything is in proper working order. Beyond checking your tires, you should also make sure your oil is regularly changed, your lights are working, and your fasteners are tight. You should also take your bike to a mechanic for regularly scheduled maintenance.
Wear the Right Gear
While wearing the right gear may not keep you from being in a motorcycle accident, it is vital for staying as safe as possible if an accident does occur.
The most important piece of equipment is your helmet. In Nebraska, motorcyclists are required to wear helmets, and for good reason. The Nebraska Department of Health and Human Services has reported that the death rate for motorcyclists who don't wear a helmet is twice that of those who do.
Beyond a helmet, you should also wear gloves, a thick jacket, and durable pants. This equipment can reduce the risk of road rash, a common injury in motorcycle accidents when the rider makes contact with the pavement.
While the right gear will never protect you as much as the body of a car, it can still make a significant difference in the outcome of an accident.
Watch the Road
While cars, trucks, and SUVs can handle minor obstacles and bumps in the road with ease, the same isn't true for motorcycles. Speed bumps, potholes, and debris can severely disrupt a motorcyclist, leading to accidents and potentially serious injuries.
It is especially important to pay close attention to the road at nighttime when visibility is low. Day or night, you should also watch out for gravel and other hazards on the road, as well as uneven pavement.
For these reasons, construction zones should always be navigated with extreme caution. Road work can produce debris, and the lanes are sometimes rerouted in ways that can be unpredictable and dangerous for motorcyclists.
Use Caution Around Cars
Unfortunately, one of the most common causes of motorcycle accidents is other drivers on the road. Motorcycles, being smaller, are not as easy to see. When drivers fail to pay attention to their surroundings, they may pull out in front of motorcyclists, cut them off, or force them off the road. Unfortunately, it's usually the motorcyclist who bears the majority of the consequences.
As a motorcyclist, it is important to be aware of this fact. Defensive riding is key for avoiding inattentive and reckless motorists and reducing the risk of an accident.
However, when a negligent driver is responsible for a motorcycle accident in which you suffer serious injuries, it is important to know your rights and legal options. It is in your best interest to contact a motorcycle accident lawyer as soon as possible.
Contact Our Motorcycle Accident Attorneys Today
Due to the seriousness of motorcycle accidents, victims often face serious injuries that can result in significant medical bills, property damage, lost income, and other damages. If the accident was caused by a careless driver on the road or another negligent party, you may be entitled compensation for your losses.
In order to recover damages in your motorcycle accident case, it is important to work with an experienced attorney. With over 233 years of combined experience representing accident victims, the attorneys at Hauptman, O'Brien, Wolf & Lathrop know how to pursue fair compensation on behalf of motorcycle accident victims and their families.
Please call (402) 241-5020 today to schedule a free case review. Hauptman, O'Brien, Wolf & Lathrop serves clients in Omaha, Sarpy County, and all of Nebraska and nearby Iowa.