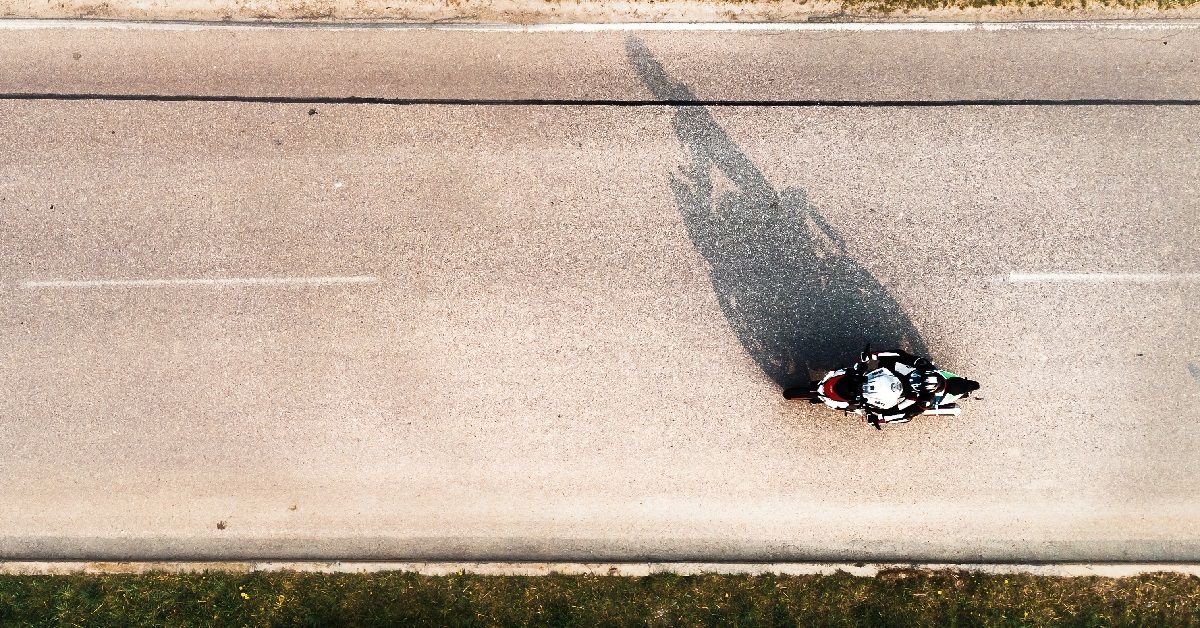 Road rash is a commonly used term for a type of abrasion. It occurs when part of your body scrapes against the ground, damaging (or, in severe cases, removing) your skin.
It can be an immensely painful injury and, depending on the severity, may be difficult and expensive to treat. Below, we're going to take a closer look at road rash, including common causes, treatment, and what to do if you experience a road rash injury.
If you are injured in an accident that was someone else's fault, don't hesitate to reach out to Hauptman, O'Brien, Wolf & Lathrop for a free case review by calling (402) 241-5020 today. Our lawyers serve clients in Omaha, Sarpy County, and all of Nebraska and Iowa.
Causes of Road Rash
Road rash often happens when a person traveling at high speeds collides with the ground and then skids, rolls, or is dragged across the surface. Many skateboarders, bicyclists, rollerbladers, and others have experienced the pain that comes with these injuries.
That said, in these cases, the road rash doesn't tend to be very severe – often first-degree. In other situations, particularly in motorcycle accidents, the road rash can be very serious.
One of the Most Common Motorcycle Accident Injuries
The severity of road rash is linked to the speed and force of the impact made with the ground. As a result, some of the worst cases of road rash often occur in motorcycle accidents.
Unlike drivers and passengers in other vehicles, motorcycle riders don't have a seat belt to keep them attached to the motorcycle. In the event of an accident, they don't have protection if they are ejected or fall off of the motorcycle.
When this happens, the rider can skid on the surface of the road for some distance. Road rash occurs when their unprotected skin scrapes against the road surface.
While a skateboarding accident or similar incident may result in a first- or second-degree road rash, which means the skin is broken and may require some medical attention, road rash caused by motorcycle accidents is much more likely to be third-degree. This means that all five layers of the skin have been broken, possibly exposing fat and tissue beneath the skin and requiring immediate medical attention.
Treatment for Road Rash Injuries
Road rash has similar classification to burn injuries. As with burns, the treatment of road rash depends on the severity of the injury.
With first-degree road rash, cleaning and bandaging the wound is often sufficient treatment.
With second-degree road rash, there is often debris embedded in the wound, which can increase the risk of infection. You must make sure that all of this debris is fully removed, and you should apply a cream or salve to the wound as it heals. There is also a greater chance of permanent scarring with second-degree road rash.
The worst is third-degree road rash, which typically requires immediate, extensive medical treatment. Repairing the damage may require surgery or even skin grafts. Also, the risk of complications, such as infection and scarring, becomes even greater with third-degree cases. In the worst situations, victims of third-degree road rash can develop sepsis, which is an infection of the blood. This type of infection can be fatal.
Keep in mind that the pain you feel doesn't necessarily reflect the seriousness of your road rash. This is because more serious cases of road rash can damage nerve endings, causing the injury to feel less painful than it otherwise would.
What to Do If You Suffer Road Rash
Ultimately, the safest course of action for road rash is to have it treated professionally by a doctor. The doctor can diagnose the seriousness of your injury and provide treatment to give you the best chance of a speedy and full recovery.
If the damage to the skin appears to be serious following an accident, you should seek immediate medical attention to ensure the wound is properly cleaned and treated.
Beyond your medical treatment, it is also important to consider the cause of the accident. If it was caused by the negligence of another, whether from pulling out in front of you, hitting you from behind, or causing you to swerve and wipe out, the at-fault driver or other party may be held legally responsible for the damages you have sustained.
You may be entitled to compensation for your medical bills, the damage to your bike, lost wages from time taken off work, pain and suffering, and more. However, winning a case can be a difficult, complicated process.
You will need to compile evidence, negotiate with insurance companies, thoroughly calculate your losses, and possibly present your case in court. This is why we recommend always working with an experienced motorcycle accident law firm that knows how to win compensation for its clients.
Contact Our Accident Lawyers Today
The lawyers at Hauptman, O'Brien, Wolf & Lathrop have more than 230 years of combined experience helping motorcycle accident victims obtain the compensation they deserve. One of the most common injuries in motorcycle accident cases is road rash, and we will account for all of the losses tied to this and your other injuries in order to calculate how much you may be able to recover.
Please contact Hauptman, O'Brien, Wolf & Lathrop by calling (402) 241-5020 today for a free case review. Our lawyers serve clients in Omaha, Sarpy County, and all of Nebraska and Iowa.