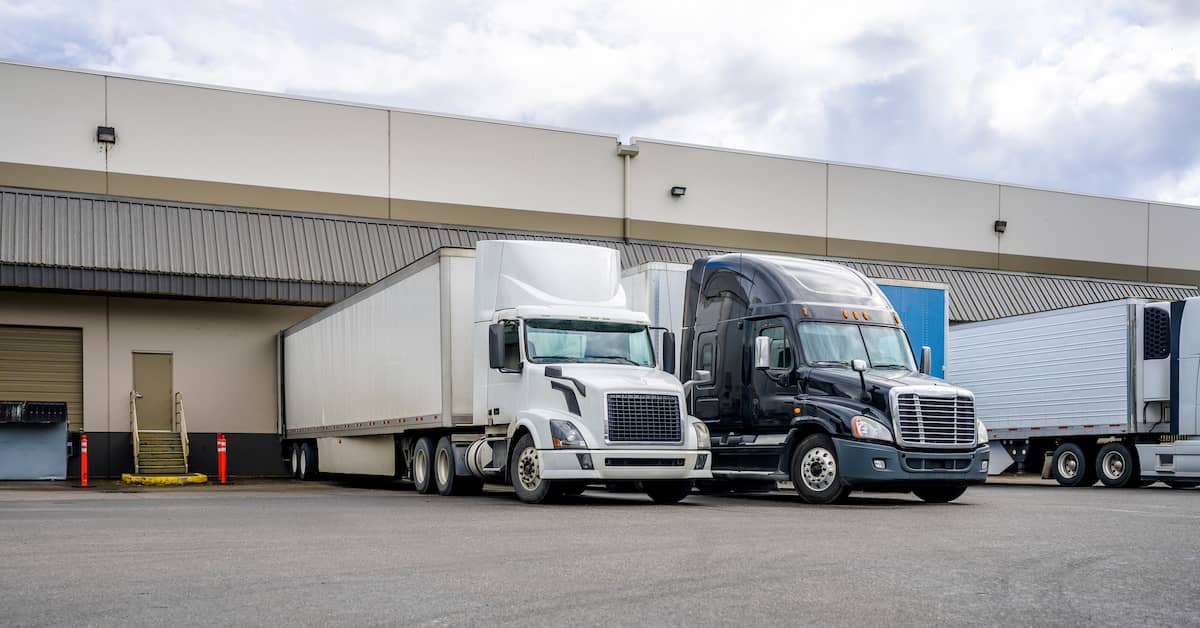 Shipping company truck accident liability is a complex issue. While truck drivers are often at fault for truck accidents, liability may extend to multiple additional parties. The trucking company (i.e., the party responsible for transporting the cargo) is a common example of one of these defendants, as are shippers and brokers.
Truck accident litigation is extremely complicated. If you have been injured in an accident with an 18-wheeler or other commercial vehicle, you should spend your time recovering—not poring over freight industry terminology and legal concepts.
Hauptman, O'Brien, Wolf & Lathrop is fully capable of representing individuals and families who have suffered losses due to trucking accidents. We understand the complexities of shipping company truck accident liability and strive to hold all parties accountable.
Call (402) 241-5020 today for a FREE case review. Our truck accident attorneys serve clients throughout Nebraska (including Omaha, Sarpy County, and other communities) and Iowa.
What Is a Shipper?
Also known as a shipping company, the shipper is responsible for the products or materials that need to be transported to customers, distributors, retailers, and other destinations. Shippers initiate the movement of goods by contracting with carriers (such as trucking companies or individual owner-operators).
In the trucking industry, shipping companies have the following responsibilities:
Packaging and preparing goods for transportation
Booking and scheduling shipments
Providing the necessary documentation for the shipment, including bills of lading, shipping invoices, and any other required paperwork
Loading and unloading cargo
Tracking the progress of shipments and maintaining communication with carriers to ensure deliveries are made on time and without any issues
The shipper is also responsible for verifying the carrier's licensing and safety record before entrusting them with the cargo. Failure to do so may result in an unqualified driver or company transporting the goods, which could lead to an accident.
What Is a Broker?
Brokers are intermediaries who facilitate the transportation of goods by connecting shippers with carriers. When a shipper has goods to transport, they contact a broker with details about the shipment (such as the type of cargo, destination, and delivery timeframe). The broker then uses this information to identify and contact appropriate carriers who have available capacity and can meet the shipper's requirements.
All brokers must be registered with the Federal Motor Carrier Safety Administration. In addition, brokers are responsible for ensuring that all aspects of the transportation process comply with relevant laws and regulations. This includes verifying that carriers have the necessary licenses, insurance, and permits.
When Is the Shipping Company Liable for a Truck Accident?
Liability for a truck accident generally rests with the party or parties whose negligence caused the crash. Many accidents are attributable to carelessness on the part of the truck driver, such as distracted driving, operating with insufficient rest, driving under the influence, etc. Trucking companies may also be held liable for a truck driver's careless actions if the driver is classified as an employee.
Establishing shipping company truck accident liability requires thorough investigation of both the crash and the actions of the shipper. Potential examples of negligence on the part of the shipping company include:
Failure to package the cargo properly prior to transport
Providing insufficient labels or instructions for the loading and handling of cargo
Negligence in reviewing the driver's licensing, qualifications, and driving record
Failure to verify the trucking company's licensure and compliance with safety regulations
Imposing unreasonable deadlines on the delivery; this may pressure the carrier and/or the driver to violate the federal hours of service regulations
Errors in loading cargo on the truck
Improperly securing the cargo
Commercial trucking is a fast-paced, highly competitive industry. It is not uncommon for shipping companies to disregard a carrier's safety violations and previous accidents or cut corners in loading trucks to get them on the road faster.
When these and other issues happen, the likelihood of a truck accident increases dramatically. All of the parties involved—from the truck driver to the shipping company and beyond—should be held accountable if negligence or wrongdoing led to a crash in which you suffered injury or someone you love lost their life.
What About the Broker?
The role of a broker may overlap with the shipping company in some respects. Comprehensive investigation is required to determine whether the negligence of the shipping company, the broker, or both may have been a factor.
Errors for which a broker may be held liable in the event of a trucking accident include:
Failure to verify the carrier's credentials (i.e., licensing, registration, insurance, etc.)
Overlooking a carrier's previous history of accidents
Providing false or misleading information to shippers and/or carriers
Noncompliance with federal regulations
Improper documentation
Identifying whether the shipping company or broker is responsible for the negligent acts that contributed to the accident can be challenging. Hiring an experienced truck accident lawyer is essential for identifying all of the defendants in your case.
Why Shipping Company Truck Accident Liability Matters
Multiple defendants may be held liable for the damages you suffer in an accident with a commercial truck. The key to maximizing compensation is to make sure all liable parties are included in your claim.
Truck accidents often result in serious or catastrophic injuries. In addition to being expensive to treat, these injuries often cause significant financial, physical, and mental hardships. Sometimes, these losses exceed the insurance coverage held by any one party.
In Nebraska, full compensation may be sought from all of the defendants liable for a plaintiff's damages (a concept known as "joint and several liability"). As such, it is crucial to determine what role parties beyond the truck driver and the trucking company may have had in causing the accident.
The evidence may show that the negligence of the shipper, a broker, a third-party company responsible for maintaining the truck, etc. contributed to the truck accident. Inspection of the vehicle may also show that a part or component was defective, in which case the manufacturer may be held liable.
Accounting for all of the liable parties in a truck accident claim is difficult. Experienced lawyers can perform an extensive investigation and collect all available evidence to support your case against those responsible.
Get Help with Your Truck Accident Claim
Truck accidents account for a significant number of crashes resulting in serious injuries and fatalities. Victims are often at a loss when it comes to understanding their rights, and defendants and their insurers are fully prepared to counter legal actions brought in the aftermath.
Lawyers at Hauptman, O'Brien, Wolf & Lathrop have more than 230 years of combined experience representing individuals injured due to the negligence of others. Some of the most challenging cases we handle involve trucking accidents. Our firm has the skill and resources to determine what caused the accident and who is at fault, then fight for the maximum compensation you deserve.
For a FREE case review, contact a truck accident lawyer at Hauptman, O'Brien, Wolf & Lathrop today.